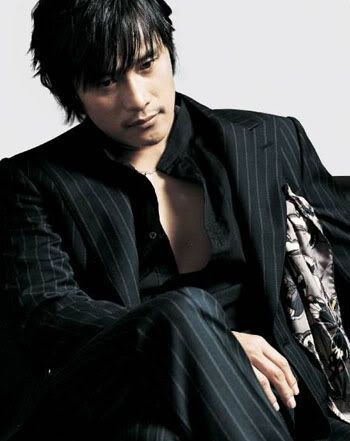 Why is Lee Byung Hun on the front of a post about good actors who keep picking bad projects? Because Stormshadow here CAN pick a project, and I thought I'd start with a successful example for others to emulate.
In the past decade he has done three dramas (Beautiful Days, All In, and IRIS), and all have been runaway ratings successes. Now, everyone can quibble that those projects weren't very good (I can buy that argument), but regardless (1) those dramas are all quite entertaining to watch, and (2) LBH picked good characters in each of those dramas, so if the dramas have any failings (which they do), it's not his fault, and he always come out smelling like roses.
Recently I've heard a chorus of wails coming from the direction of devoted lovers of a certain actor who has now selected two back-to-back drama projects that, to be honest, appear to resemble crap. Whether those dramas garner respectable ratings or not, the general consensus is that said drama sucks big time.
In these instances, the pain cuts deeper because the devoted will always try to watch the show, and come away feeling like they would rather get their eyes poked out by a baby kittens. I hereby devote a post to good actors who apparently lack the mental capacity to pick a good project.
Sometimes, the good acting ability evaporates when placed in the confines of crappy dramas. Other times, the actor still delivers a whiz-bang performance that leaves us even more confounded that a better vehicle couldn't have been located for these guys to practice their craft. Regardless, these folks need a boot camp on project selection ASAP.
Dude, Where's My [Insert Name Of Good Actor]?
So Ji Sub – Ha ha ha, this post was inspired by him, so of course I shall start with Mr. Sexy-Eyes. This guy leaves us for two years after dropping a life-changing performance in MiSa and joining the army. Perhaps the heat fried his brain, because since his return to civilian life he has chosen to do the dumb-as-bricks Cain & Abel, and followed that up with apparently the even dumber-than-bricks Road No. 1. Maybe he should stick with movies from now on?
Lee Jung Jae – I've said it before – two bad projects in a row for Mr. Sex – Air City and Triple. Both are as different as night and day, so he is clearly always trying to branch out and challenge himself. I wish the writers for those projects would rise to the challenge as well. I loved his performance in each of those dramas, and the character he played. But it was ultimately so pointless a pursuit.
Yoon Kye Sang – Hey, he shares two of the same projects with each of the two guys I've already listed. He was not just wasted in Triple, I actively detested his character and performance. And from what I have heard, I am not watching Road No. 1 for fear of permanently destroying my YKS love.
Bae Soo Bin – Jun Se-oppa, what happened to you? After you stole my heart with your smile in Brilliant Legacy, you followed up with the cracktastic Temptation of Angel, and then decided to reunite in Dong Yi with both your co-stars from those two dramas and resume your role as the perpetual oppa/second male lead? Dude, why? You are so much better than that.
Joo Jin Mo – All that screen presence and charisma in Fashion 70s, wasted thereafter in a stupider-than-stupid drama that was Queen of the Game. And then you followed it up with the stupid and dull drama Dream. If not for the movie A Frozen Flower and your performance there, I would now be pretending you really are a Greek Statue.
Song Il Gook – After Jumong, where you singlehandedly showed that you were a Kingmaker, you followed up with three middling dramas: Lobbyist, Kingdom of the Wind, and A Man Called God. None have tarnished your reputation in my eyes, but I wonder if your britches have grown too big for the small screen.
Lee Da Hae – I don't think you picked bad projects (though I certainly didn't love those dramas, but some of your co-stars did shine in them) as you picked bad roles. You need to re-vamp yourself, girlfriend. Find the sassy from My Girl, find the resilient rose from Green Rose. Just, for the love of my sanity, stop picking projects where you are useless and a waste of time (such as your characters in East of Eden and Chuno).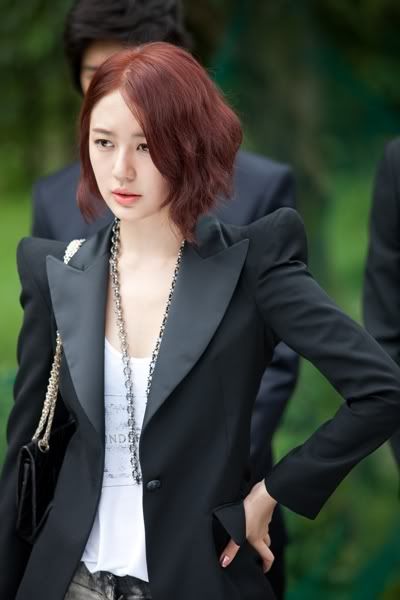 Yoon Eun Hye – She's only had one bad project since she finished Coffee Prince, which was the all-around-hot-mess of a drama that was My Fair Lady. But I worry about her, because the anticipation is so high with all her projects.
Boot Camp Registration Opens Now:
Let me know if you want to nominate some other actors to attend this drama selection boot camp. It's impossible for me imagine how much worse things can get for these folks if we don't do an intervention now. Which does lead me to wonder: maybe it's not their fault, maybe the overall quality of dramas and roles are so slim these days everyone is left out to dry?