First Review of Reign of Assassins 劍雨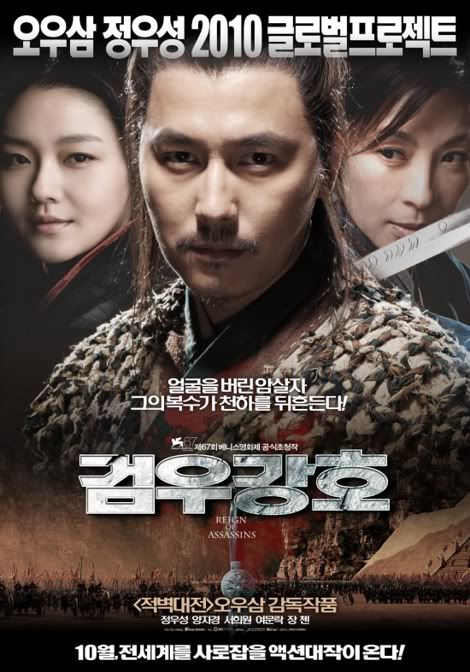 The first review of Reign of Assassins has dropped, as it premiered last night at the Venice Film Festival, where Jung Woo Sung walked the red carpet with co-star Michelle Yeoh. And the first review is positive!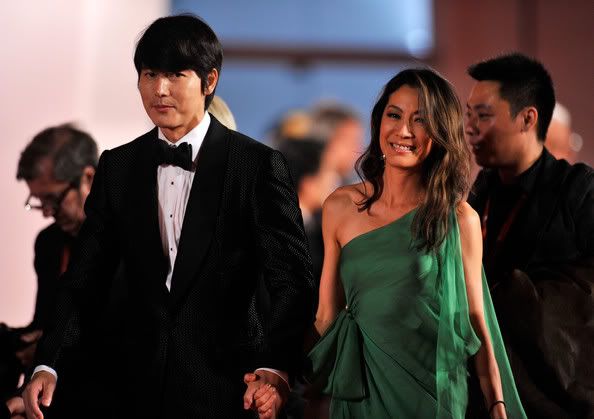 Dare I say it – my hopes have been revived from near dead to partially comatose. While this review is from the Hollywood Reporter, which tends to lean towards positive, and is also from a Western viewer of a wuxia movie, the review is clear enough that I believe this movie is at least not a giant mess. Whew, I was worried I would have to sit through The Restless, part II.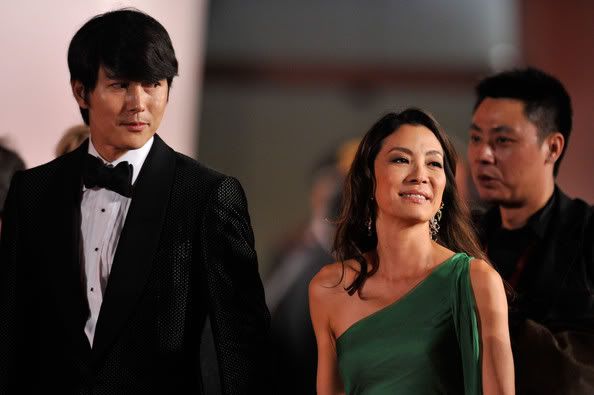 Click to read the review:
http://www.hollywoodreporter.com/hr/content_display/asia/reviews/e3i70ba82a0840c6bbf79d892e359c2c81c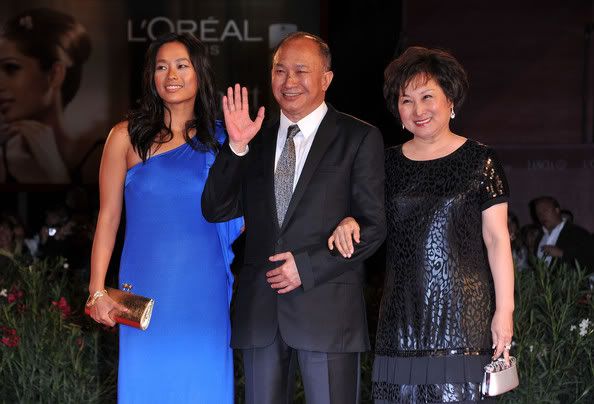 And John Woo received his Lifetime Achievement Award at the Festival from none other than his colleague Tsui Hark. Awwwww, that makes me smiley inside. Anyway, the review calls Reign of Assassins – the martial arts Mr. and Mrs. Smith. I like the sound of that! But what the heck did Shawn Yue wear to the premiere. *Shock* Is that a suit+kilt combo, and what is that thing pretending to be a tie, and good gracious your shoes are blinding me with its ferocity!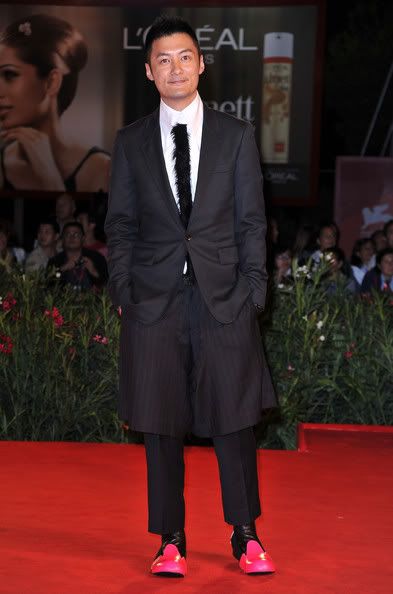 Thank heavens the golden couple of the night, playing fellow assassins and a married couple in the movie, Jung Woo Sung and Michelle Yeoh looked absolutely stunning. I love her sophisticated green silk dress and the way it drapes over her curves. And My I Lub You continues to look so fine, I'm glad I made him mine.