Hyukie is OUT and Binnie is IN!
Like I said before, I am 100% torn about this latest development in the Secret Garden casting brouhaha. On one hand, the thought of Jang Hyuk with Ha Ji Won made me faint in the head with delight. On the other hand, the thought of Hyun Bin with Ha Ji (I'm Gonna Kick Your Ass) Won made me tingle with excitement.
While Hyukie fans may cry and Binnie fans may rejoice, as an equal Hyukie-Binnie fan I merely cry while laughing. Hyukie fans need to know his management company screwed him over, but he'll be just fine and likely pick another great upcoming project, and one shouldn't wish ill-will on SG just because he's not in it.
Binnie fans need to thank Hyukie for getting yanked so that their guy gets this final plum opportunity to act against Ha Ji Won and be a part of a potentially amazing drama, especially as his final drama before leaving for his mandatory service.
Lots of people complain about writer Kim Eun Sook, but most people have not actually watched all or even most of her dramas. They hear snippets about her style, or watch one drama and call it quits. Which is all fine.
I have watched ALL of Kim Eun Sook's dramas except for Lovers in Prague, and I can say that I've hated half of what I watched (Lovers and Lovers in Paris), grown to love one which I initially hated (On Air), and loved so much I slept with this drama under my pillow for a month (City Hall). Her writing style is evolving, and evolving for the better based on the trajectory I have seen. I say, let's wait and see how SG turns out. I'm hoping for the best with this talented cast involved.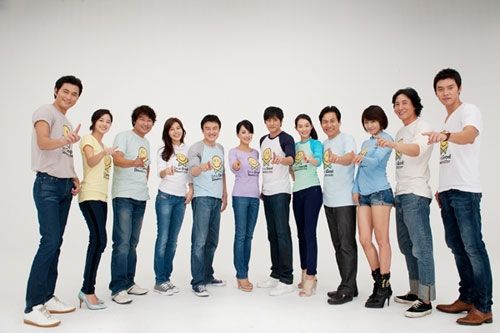 And I think the drama gods love me, because the only pictures of Binnie with Ha Ji Won together I could find were back from when they participated in the Good Downloader public awareness campaign, with some of the biggest stars in Korean entertainment. But you see that in two of the stills Binnie and Ha Ji Won are placed next to each other. Clearly this pairing was fated to happen, and I am beyond thrilled for SG.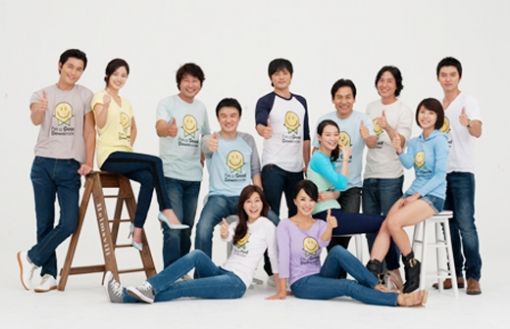 Good Downloader CFs: