Is your pool dirty? If so, this lovely male speciman can clean it for you. Do you need around-the-clock cloaked protection? If so, this broody assassin can be your Ninja Bodyguard. Do we need a reason for a Yoo Ah In in Sungkyunkwan Scandal picspam post? Oh hell no! Come and get some delicious eye-candy.
This boy is reason numero uno I am fast becoming obsessed with SKKS. He's also the newest acquisition for ICOMYM – the resident Pool Boy/Ninja Assassin. You never know when you need either one handy.
Reason number two I've thrown in some pictures as well, and that is Song Joong Ki. Woah does he raise my temperature a few degrees in each of his scenes. I love the incongruity of his beautiful face with that lovely manly voice, and then he does something totally mean in SKKS which makes me curious to see more of him. Heh, I'm weird like that.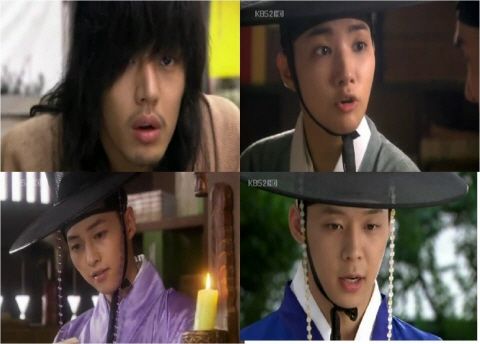 Sadly, I'm not into the OTP (yet) in SKKS. I find Micky Yoochun exceedingly unattractive, and Park Min Young has yet to rope me in with her acting (I would prostrate myself at the PD's feet for Park Bo Young to play this role). However, I'm sure their chemistry will win me over in the end, even if I won't ever squeal over them like I squealed over Beo Jin and Park Kyu in Tamra the Island.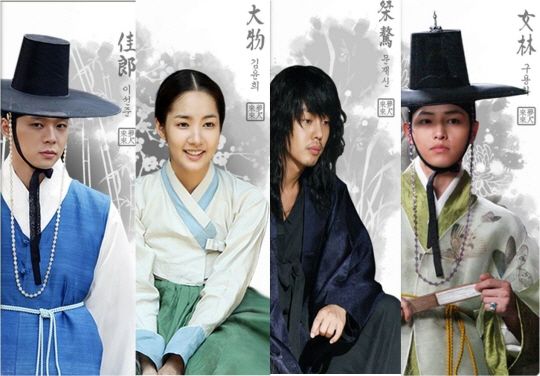 The appeal of Yoo Ah In for me is really his immediate presence on camera. The camera loves him. The second he shows up, he sucks all the air out of the scene for everyone else, and all I can do is stare at him. Anyways, SKKS is so far quite an entertaining saguek, made all the more delicious by the presence of Broody Scruffy Yoo Ah In. But scholar Yoo Ah In is also quite drool-worthy, as you can see below.