And It's Not Yoon Si Yoon
What are the odds the same thing keeps happening to you? And when the same thing keeps happening over and over again, I take it as a sign from above reminding me to do something.
I keep getting the Lee Jun Ki rotating banner over at Dramabeans. You know, the drop-dead gorgeous one with Jun Ki bathed in a black and white mist and the slogan You Did It To Yourself. Yeah, that one made my jaw drop the first time I saw it. Then I proceeded to get that banner 1 out of 2 times I refreshed at DB.
It just reminds me how much I miss Jun Ki. Oh, I rarely gush about this paragon of pretty boy perfection, but he's got a permanent residence in my heart after I watched him in Time Between Dog and Wolf, still my fave Jun Ki drama evar! He just started his army service, so there is a looooong ways to go before he gets discharged and returns to my embrace.
So in honor of my getting Jun Ki as my DB banner so frequently, it's time for a Jun Ki picspam post! Woo hoo, this makes me happy, just looking at his glorious visage. And don't get me wrong, I love Jun Ki not because he's so pretty (I actually disliked him when I first saw him in My Girl), I love Jun Ki because he's a go-for-broke type of actor. Completely fearless, even if he falls flat on his face.
Too bad Hero was such a ratings flop. I liked Hero, but didn't love it. The writing was competent, but I never fell in love with the story. Overall, it was not a bad drama, and had its poignant moments. Some Hero pics for your pleasure.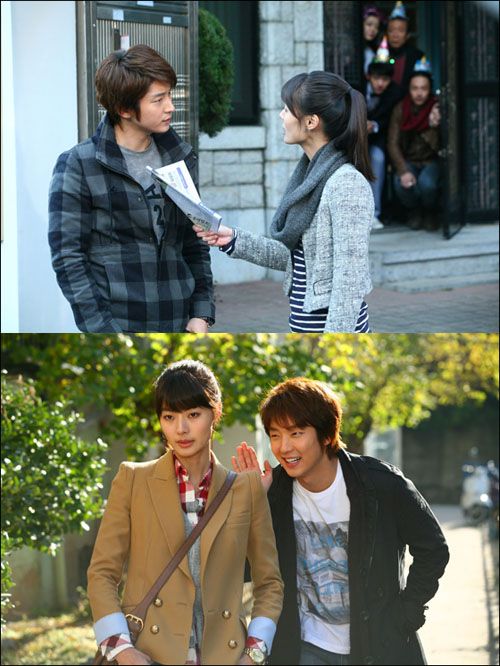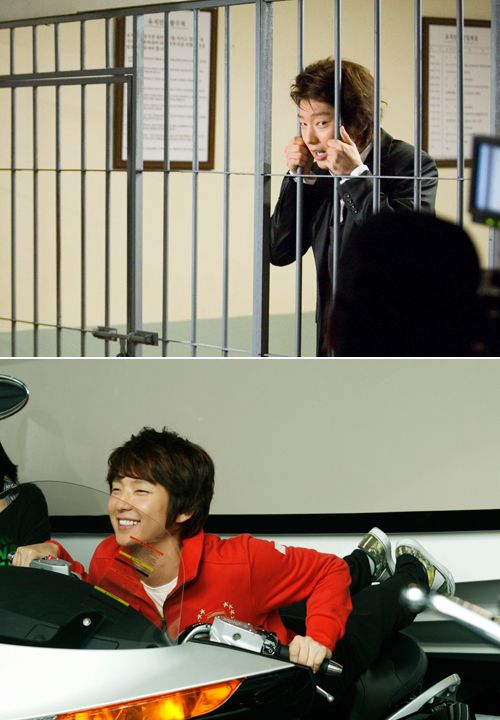 What really chaps my hide lately is how often Yoon Si Yoon, currently the lead in ratings juggernaut Baker King, Kim Tak Gu, gets compared to Jun Ki v.2 or Jun Ki's younger brother, or some shit like that. Okay, Yoon Si Yoon's pretty boy features somewhat resembles Jun Ki, yes I get that.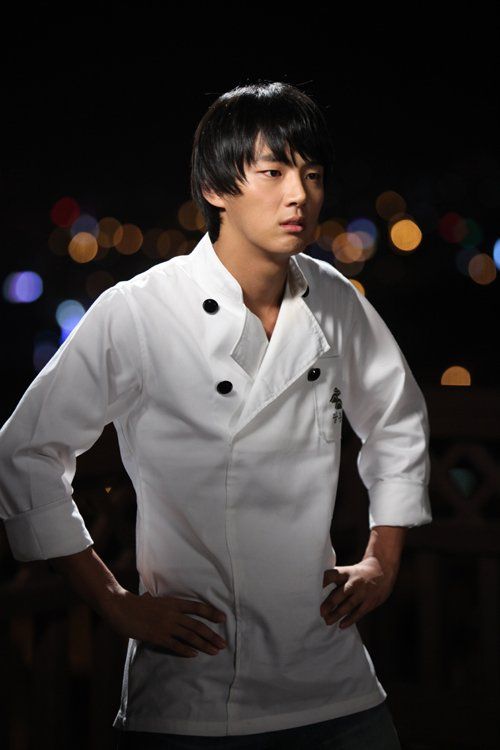 But he's got no a weak chin and minimal onscreen charisma, not to mention very rough acting skills. My unni dubbed him the "chinless wonder" and I am compelled to agree based on the few eps of Baker King I watched. Seriously, just look below, compare one to the other. Yeah, there ain't no comparison (at this time).
So if I hear another Yoon Si Yoon is the next Lee Jun Ki comment, imma going to throw some chairs. At this time, No, just….no. There is only one Jun Ki, and it's either the real deal or don't even bother. How can Jun Ki be both sexy, and pretty, and manly, and hurty, all in one expression? Swoonz.