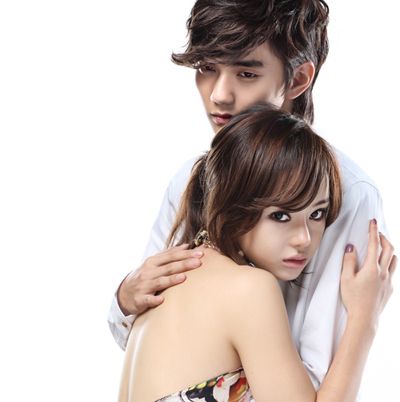 MBC's upcoming mega-weekend drama Flames of Desire (aka Flames of Ambition fka A Woman Only Loves Once) just released its teaser trailer. To be honest, just by looking at the teaser poster above, my eyes were like this the entire time O_O.
On the surface this may look like your standard K-drama weekend family saga, but all signs point to something epic brewing under the surface. It's penned by one of the legendary writers the K-drama oeuvre, Jung Ha Yeon, and the leads are across the board exemplary actors. Not a weak link in the bunch.
I have no idea what the story is about, but people appear to scream a bit, look very distressed and intrigued, and oh my lord Yoo Seung Ho is gonna get married to Seo Woo, which means there is gonna be a wedding night, which means there is……okay, totally lost my train of thought. Maybe forever.
Flames of Desire Trailer:

http://www.tudou.com/programs/view/ajjFNK7NIc8/
In case you are all wondering, the answer is yes, I am planning to watch this baby. It'll probably take a handful of episodes before I can get a good sense of whether I'll follow it until the end. But I'll share some preliminary impressions when I get around to it.
Edit: This isn't the first time there is such a noona-dongsaeng gap in casting choice. In 2006's Hwangjini, a 27 year old Ha Ji Won acted against then 19 year old Jang Geun Seok as her love interest in a sageuk. They did in fact have a kiss scene, and a whopping 8 year age difference. In Flames of Desire, in real life Seo Woo is 25 and Yoo Seung Ho is 17, again making it an 8 year  real life age difference.
At least no one is trying to sell a cock-and-bull story that they are the same age in the drama or some such. Yoo Seung Ho's character is supposed to be 21 years old, and Seoo Woo's character 25 years old. So she is playing older than him in the drama, just not by as much as in real life.