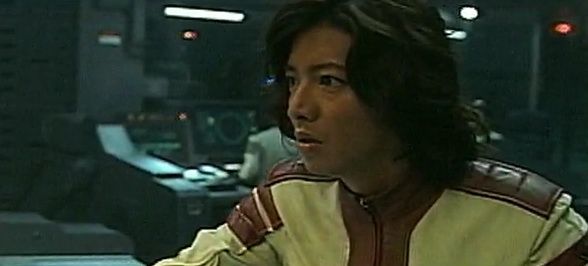 With two months left til the premiere of the upcoming live-action adaptation of the classic space anime Space Battleship Yamato, the producers have finally dropped the official trailer. The movie stars Kimura Takuya, and features the first solo single by Aerosmith's Steven Tyler, which was written especially for the movie. The single is called Love Lives, and already I am flashing back to Armageddon. Please let this movie not have a single animal cracker in it.
Official Trailer for Space Battleship Yamato (with English subs and a first listen of Love Lives):
[youtube=http://www.youtube.com/watch?v=5sJrCxD3Zz0]
The story has shades of Battleship Galactica mixed with Robotech, and is one of the progenitors in the great space anime revolution of the 70s and 80s. With a solid story, and the cinematic advances available today, I think the movie has a solid shot to be quite good. I like what I see in the trailer, and it's always been a dream of mine to see KimuTaku in space.
To be honest, my first choice for a space ranger role for KimuTaku would be hands down Rick Hunter in Robotech. However, KimuTaku as Susumu Kodai, Space Battleship Yamato's Tactical Unit Leader, is a well-suited role for him. I like liony-maned KimuTaku in the trailer, and am totally looking forward to this movie. It's been a too long since Japan produced a decent live-action adaptation of a space anime.