There has been a trickle of Athena promotional information after the deluge back in August and early September. Other than leading man Cha Seung Won being back in Korea recovering from surgery after illness, co-leading man Jung Woo Sung has been in Beijing this week for Reign of Assassins promotional activities. The movie premiered this week in Beijing, and goes into wide-release throughout China.
Likely after Jung Woo Sung is done with promoting Reign of Assassins, he will dive back into Athena filming, which remains his only project for the remainder of the year. There is a woman hanging all over My I Lub You, which normally makes me all ragey and grrrr. But said lady happens to be Michelle Yeoh, who is exquisite and his co-star, not to mention can kick my ass six-ways to Sunday. For those reasons alone, I give her an exemption to paw at my honey.
Below is the official Chinese poster for Reign of Assassins: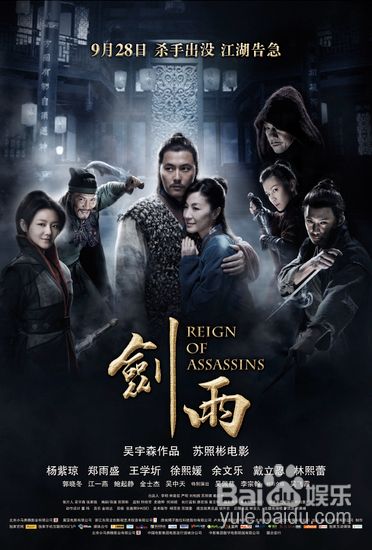 When director John Woo was asked what face he wanted if he could change his face like the leading lady character in the movie does to change her identity, John Woo replied that he wanted Jung Woo Sung's face. And here is when I started screaming like I was watching a horror movie. My honey's face belongs to my honey alone. John Woo get your grubby mind away from it!