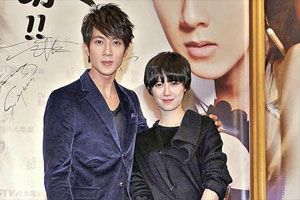 The rumor has become a fact. Yesterday GTV held a press conference for their upcoming Taiwan idol drama Absolute Darling, a live-action remake of the manga Zettai Kareshi, starring Wu Zun and Gu Hye Sun.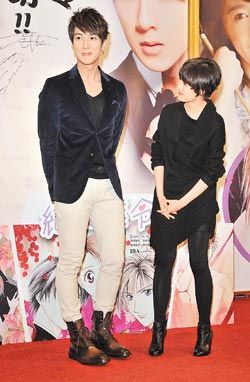 The tag line from the moderator for the press conference is: "With the anticipation for Wu Zun's naked body to grace the screen, this drama is sure to be a ratings champ."
Why, Wu Zun, why? We may tease you that you are a robot on screen (we tease because we love!), but you didn't have to really play a robot. I do like you so very much, your roboty ways are quite charmingly dorky.
And this drama is with Gu Hye Sun no less? I simply have nothing more to say, other than if you thought Gu Hye Sun's Geun Jandi hairstyle was the ugliest thing you've ever seen, her new do takes the ugly crown from that Jandi mushroom cut. Am crying over here now.
Press Conference for Absolute Darling (English Subs):
[youtube=http://www.youtube.com/watch?v=LwsKnUTAh-s]