For those of you worried that Flames of Desire would make us sit through interminable older generation insanity before delivering the boom boom pow (aka pouty Seo Woo and her jailbait boytoy Yoo Seung Ho), writer Jung Ha Yeon clearly refuses to withhold the goods.
FoD has powered through the set-up sequence in four episodes (which was O.M.G. intense to the nth degree and I cannot talk about it for fear that I will get nightmares), and the remaining two leads will be entering into the picture in episode 6 to join their parents, played by Shin Eun Kyung and Jo Min Ki. The quartet is complete, let the flames rage unabated!
Apparently in the first meeting between Seo Woo and Yoo Seung Ho, she accosts him and asks that he shield her and pretend to be her boyfriend in front of a swarm of paparazzi. Hhhmm, not a bad idea. Next time I'll try that method when I see a hottie walking by me, except I should make sure someone is ready with bail money. 😛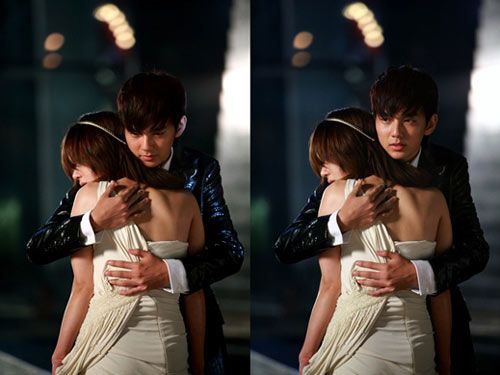 FoD is indeed a twisty, turny, emotional rollercoaster of humanity's deepest desires. It's makjang, but its never dumb or pointless. It asks that we contemplate the dark recesses of human nature, and pray for a light in the tunnel. It's riveting and intense, and a wickedly good ride.