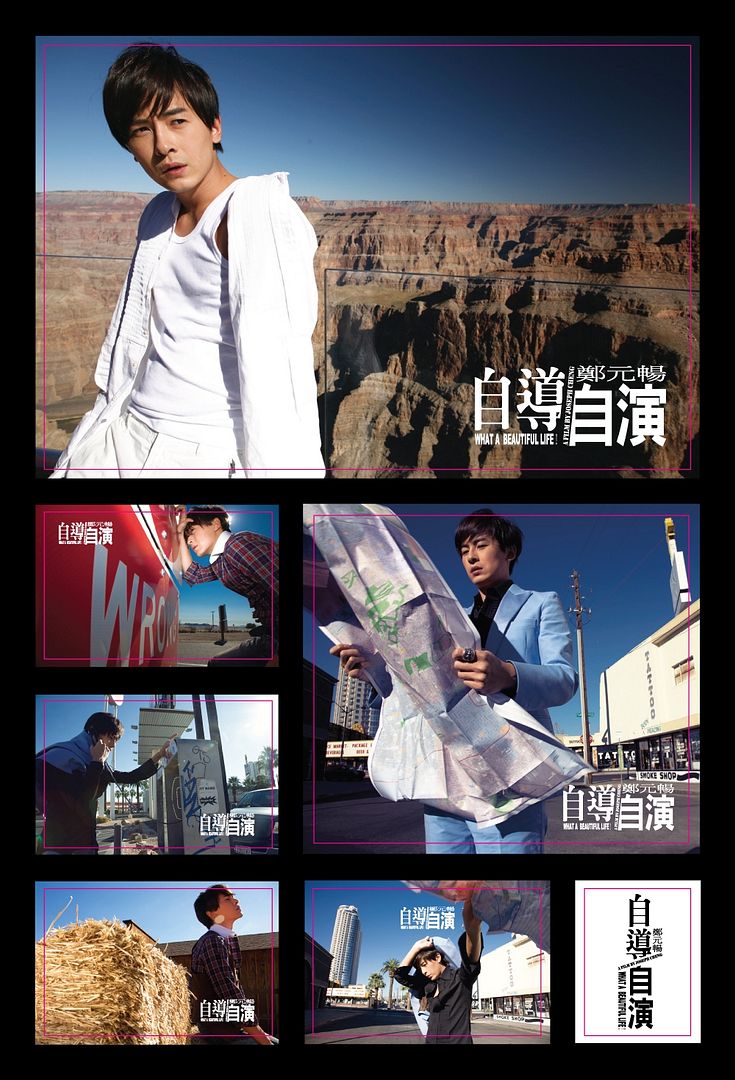 I'm usually a little more fair with the actors and the dramas I love, trying to spread my affection equally so that no one feels like an unloved child. Lately Playful Kiss has taken over AKP, but I do have other interests, LOL.
One of my favorite Taiwanese actors, Joe Cheng, of It Started With a Kiss and They Kiss Again fame, recently released a book titled What a Beautiful Life (the literal English translation of the title is Self-Directed, Self-Acted).
The book is part autobiography, part-travelogue (Joe went to Los Angeles and Las Vegas to shoot the pictorial accompanying the text), and part musings on the craft of acting and directing.
Joe really has been branching out his repertoire. He started out as a model (same agency as Ethan Ruan and Mike He), became an actor, tried to be a pop star (epic fail on my ears), and has published a few books in the interim, this one being his most recent. He's going back into acting next, doing SETTV's idol-drama X Channel with Amber Kuo.
I haven't read the book, and probably won't. I'm not big into star pictorial books, even if it includes some existential and/or philosophical contemplations. Nevertheless, the pictures are quite well-shot, and the model in Joe never fails to deliver.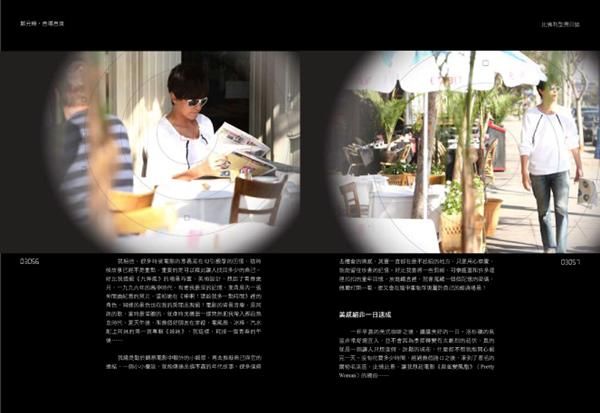 To promote the book, Joe's been on a mini-publicity campaign recently, doing the rounds of the Taiwanese variety and talk shows. Below I have embedded two recent videos that are awesome to watch if you are an ArJoe shipper (me, me, me!).
In the first video, Joe calls Ariel Lin and asks her to take an overnight trip with him. Three guesses on her response. The second one, Joe is grilled about his professional and personal relationship with Ariel.
What I love about the segments are (1) how hot Joe looks recently – I think it's his best hairstyle ever, even better than his cut in They Kissed Again, and (2) how comfortable he is with Ariel as friends, genuine platonic friends and acting partners.
Watching Kim Hyun Joong in Playful Kiss, I am fully satisfied with his Baek Seung Jo, a character unique and with his own identity. But I shant ever forget that Joe breathed so much life into ISWAK's Jiang Zhi Shu that I became a Joe-admirer from that moment on.
Oh, his character was pretty much a grade-A jackass for the majority of the ISWAK, but the fact that viewers loved him is a testament to his ability to add so much nuance and subtlety into the character.
Joe calling Ariel for an overnight trip (English subbed):
[youtube=http://www.youtube.com/watch?v=5jkagitJ45k]
Joe being grilled about his relationship with Ariel (English subbed):
 [youtube=http://www.youtube.com/watch?v=8poySgLxpj0]
As much as Joe demurs on any possible romantic entanglement with Ariel in real life (which I tend to believe, they have such a natural rappaport I think neither wants to go there – plus they are actually both quite methodical over-thinkers and that's not a recipe for long-term romantic bliss), the fact that he released a book on the heels of Ariel releasing her travel pictorial of her trip to the Britain is what we Chinese call "couples fate" meaning couples tend to do the same things at the same time. I continue to blissfully live in my own happyland where ArJoe are fated to be together.