Vic Zhou (Zai Zai) is sequestered in China filming the upcoming cross-border big-budget period epic drama Coming Home. It's a closed set, but that's a piece-of-cake for the Chinese paparazzi to breach. Zai Zai might as well give up and smile for their lenses and give a thumbs up.
Presenting the first pictures to leak from the set, and clearly the media came for one person and one person only – Zai Zai, of course! Don't expect leading lady Janine Chang, when we do get a glimpse of her, to look her usual glamourous self. She'll likely be raggedy or at least wearing cotton instead of silk.
Zai Zai plays a Taiwanese doctor educated by the Japanese during the occupation, and then conscripted by the Japanese army and brought over to Mainland China during World War II to act as the army medic for the Japanese army. Expect star-crossed love, intrigue, politics, and a war-is-bad subtext.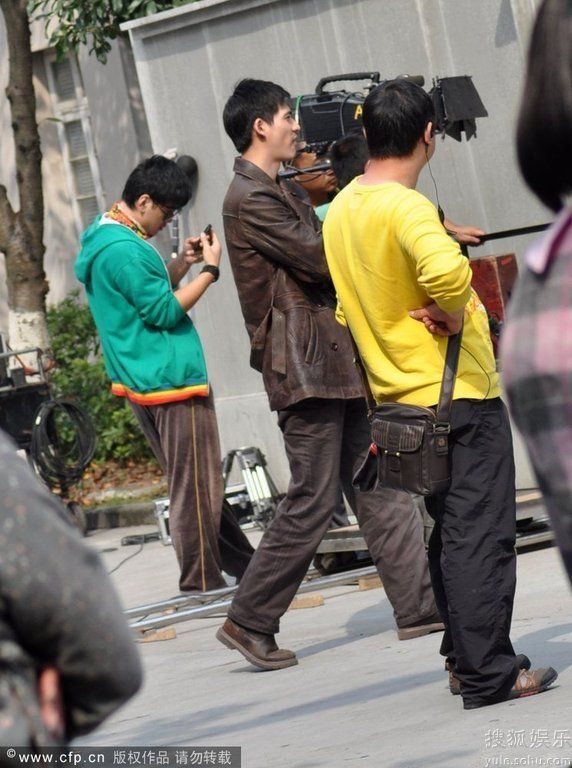 I don't what the deal with Zai Zai's hair is – but each time I read an article about Coming Home, the report is sure to include a statement that Zai Zai cut his hair the shortest he's ever cut it for any drama. If I never see the Hua Ze Lei shag for the rest of my life I will be happy, so short is good! Keep the short, Zai Zai, keep the short!