Say that you love me, say that you care…..Say that you love me, say that you care…..
Bonus points for anyone who can correctly identify that quote above. Playful Kiss the drama airing on MBC has concluded. Even though there are 9 additional Youtube episodes to look forward to, it appears a collective pall has set on PKisser-dom. Don't be sad. All good things must come to an end. To help temper the withdrawal symptoms a little bit, I've compiled lots of random PK goodness for everyone to sample.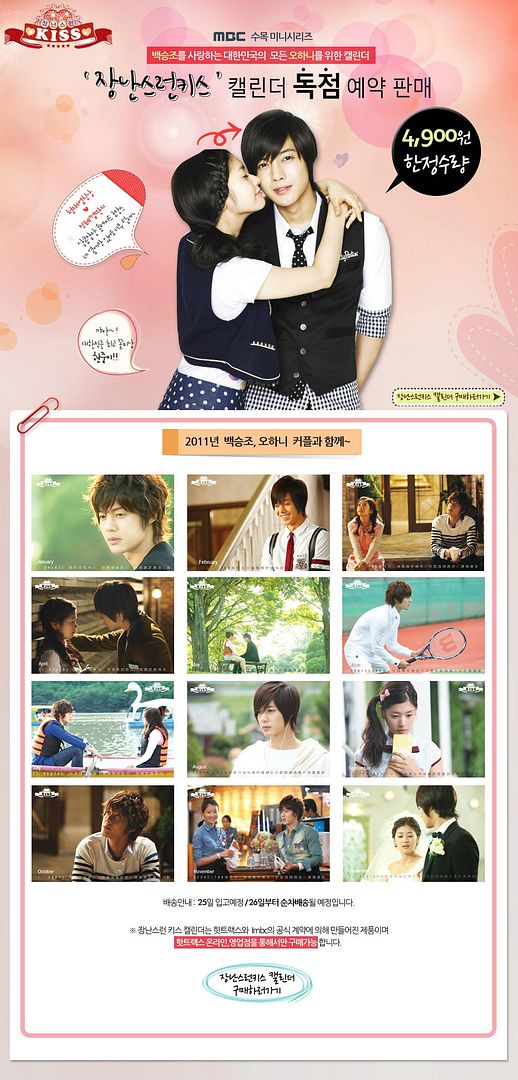 For those of you who love PK so much you have a hankering to own PK-related goods, MBC is selling a PK-calendar. Imagine looking at Seung Jo and asking him what day is today. Yeah, you have fun with that. And no, I don't buy drama-related goods. But if I were still 18 I sure would.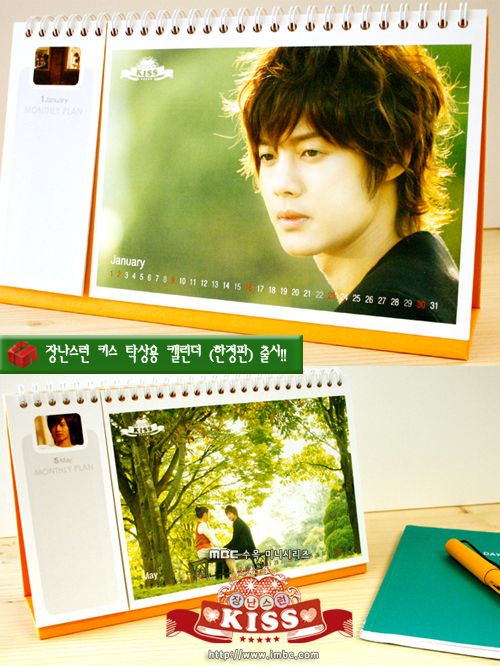 For those of you bemoaning the terrible and incomprehensible decision to film the final kiss scene from a vantage point where there was no vantage point, I've embedded the now famous and widely-circulated fan-cam video of the couple filming the scene.
BTS of the Playful Kiss Final Car Kiss Scene (it won't let me embed the video so click on the link):
http://www.youtube.com/user/KIMHYUNJOONGPERFECT#p/u/3/ev-NET34TD8
Lastly, MBC has released a compilation behind-the-scenes video of filming of the drama. It's adorable, and quite satisfying to watch. Even though the drama had less than stellar domestic ratings, the cast and crew worked hard, and appeared to have lots of fun amidst the long hours and daily toil of producing a quality piece of work.
Part 1
[youtube=http://www.youtube.com/watch?v=pGeZrNUS1WE]
Part 2:
[youtube=http://www.youtube.com/watch?v=im3hEQazC9c]
Part 3:
[youtube=http://www.youtube.com/watch?v=RnJGVDnb2m4]
I shall end with a funny aside to share with you all. I got to work and parked my car yesterday, what did I see but a black, convertible, brand-new, Mini Cooper in the spot next to mine. Seriously, Seung Jo's car parked next to mine. All I needed was a ray of sunshine to illuminate that car and a blasting Hallelujah refrain for that moment to be immortalized. By the by, that is one tiny car. My car can eat that car, and then have room for a main course plus dessert.