A very pleasant corollary to being a fan of the drama Playful Kiss is that it intersects in the fan-verse with the fans of its leading man Kim Hyun Joong. So much of the wonderful spoilers and goodies about PK that I've seen and shared have originated from the devotion and dedication of a Kim Hyun Joong fan. It's quite impressive to see.
The Chinese fans of Kim Hyun Joong have long had their own website, www.hyunjoongchina.com, which is open to registered members only. I suggest Chinese-speaking fans check it out if you have not already done so, as its a very comprehensive forum.
Yesterday the forum released an online tribute and dedication to PK, compiling an online storyboard for the drama. It's a work of love and art, and so pretty I wanted to share it with you all. I've arranged the pages in chronological order. It includes pictures from the fan-meeting that coincided with the final episode airing.
It's, of course, skewed heavily towards Baek Seung Jo/Kim Hyun Joong, which I have no problems with. Nope, none whatsoever. 😀  However, I threw in an adorable picture of Oh Ha Ni/Jung So Min above because, well, she's adorable and the yin to Seung Jo's yang. Right?
Playful Kiss Story Book: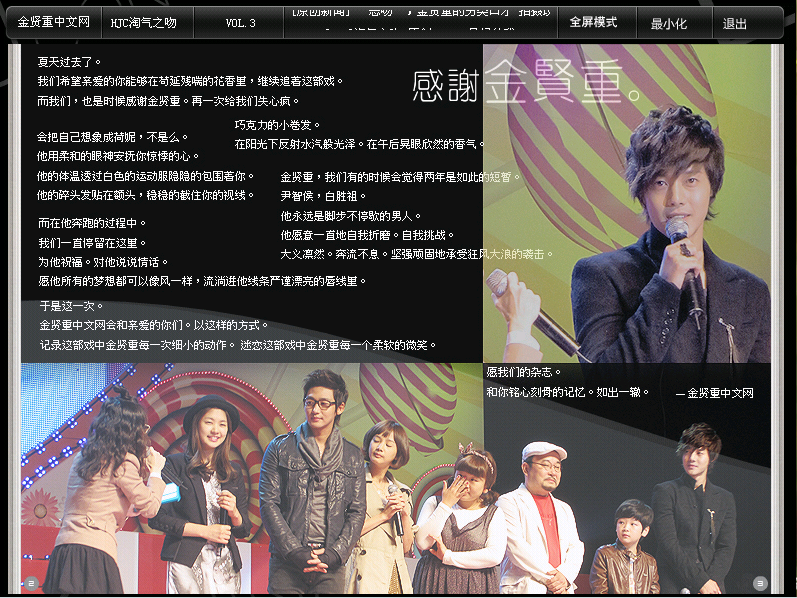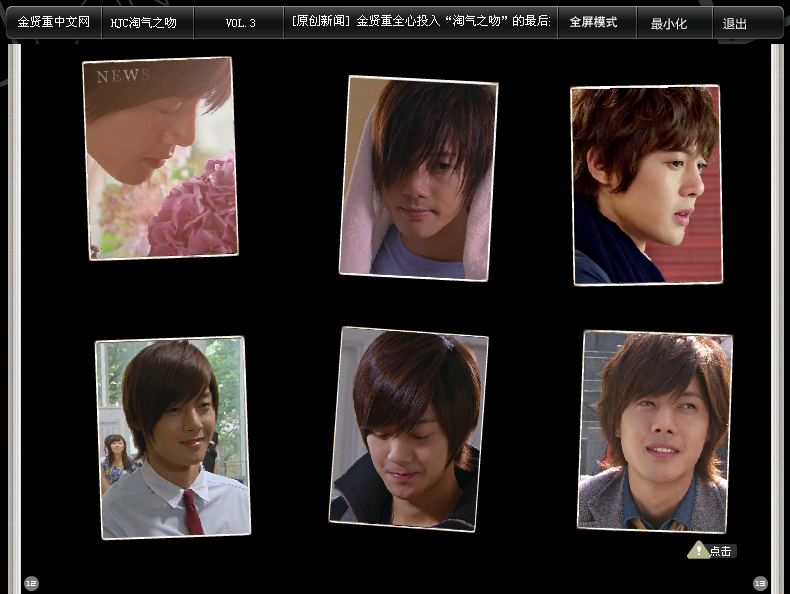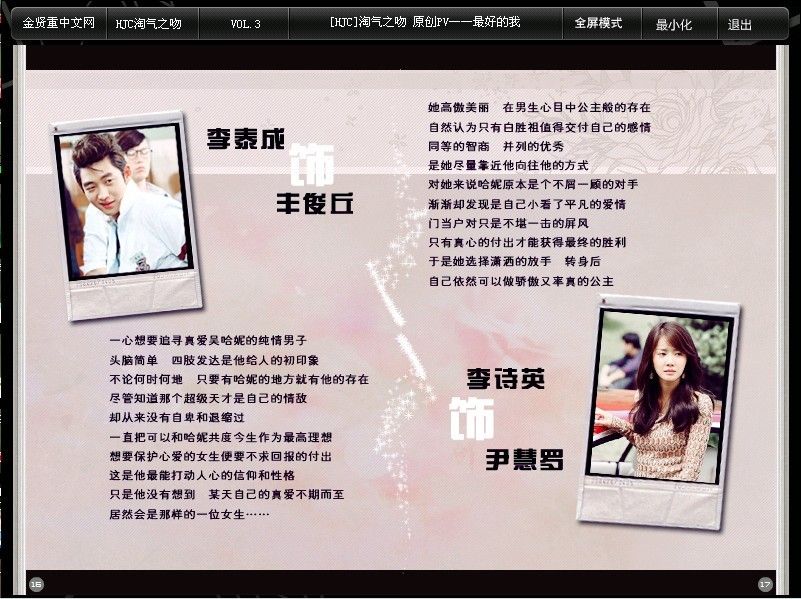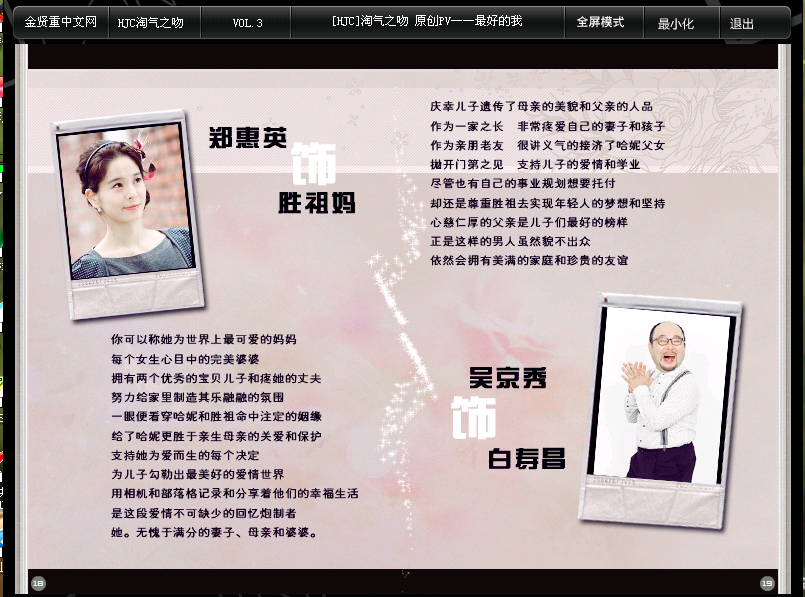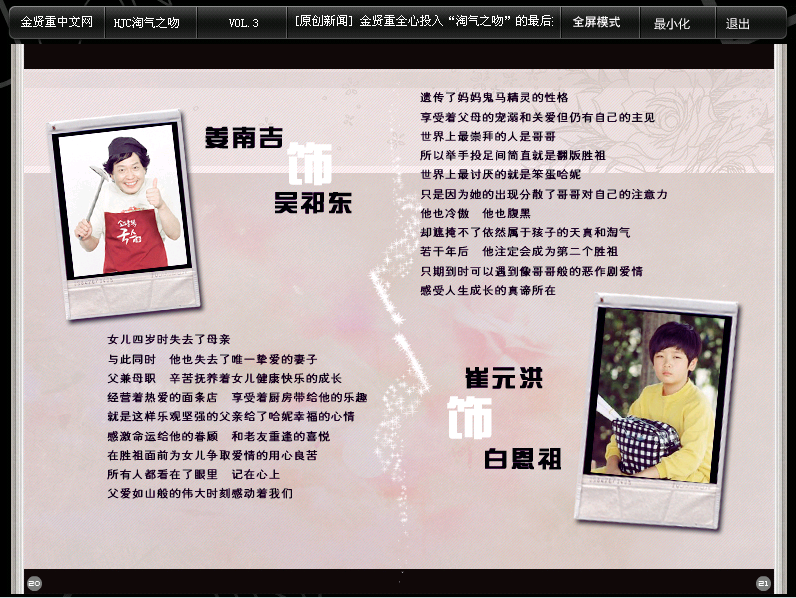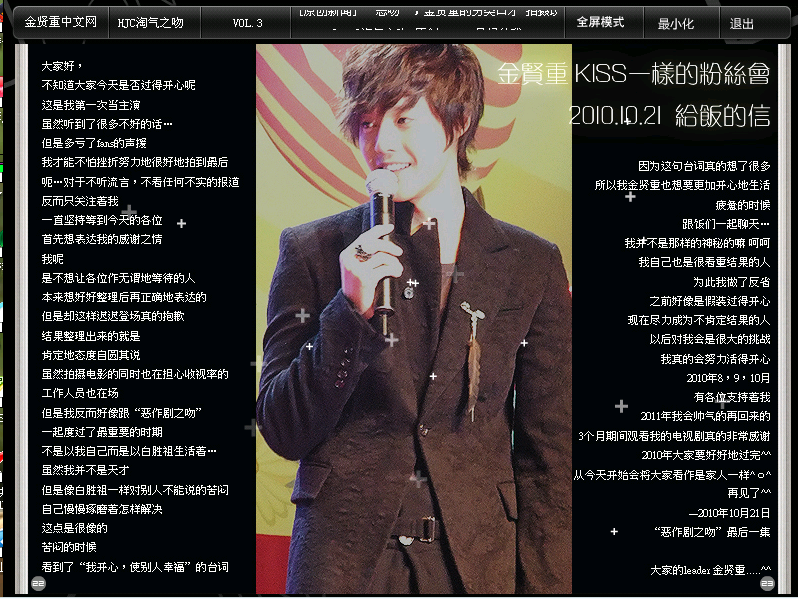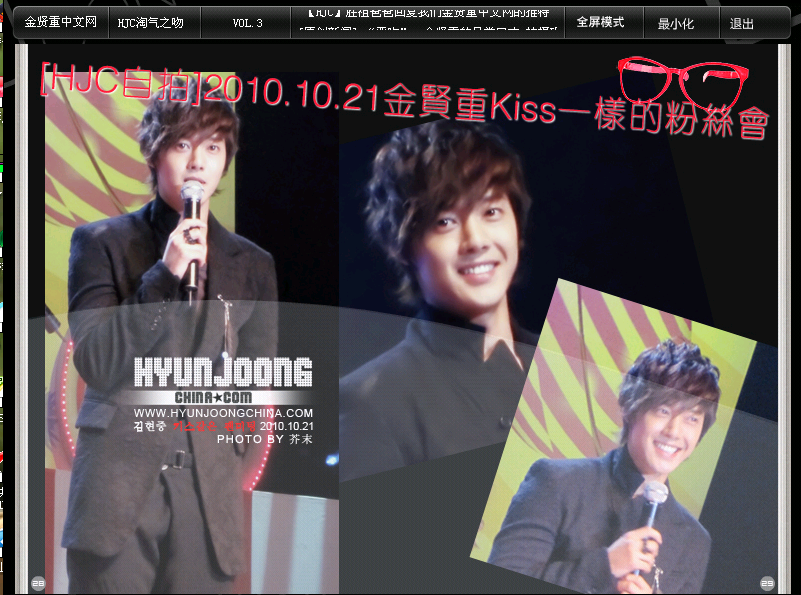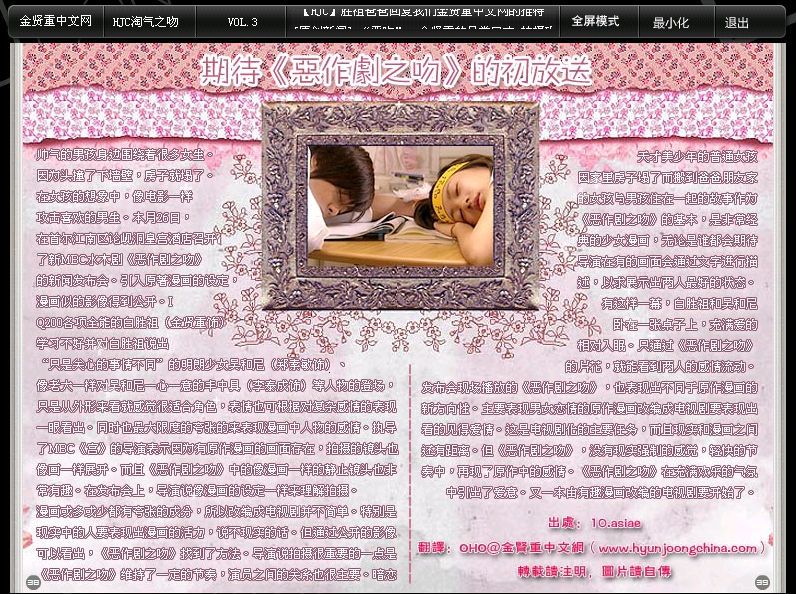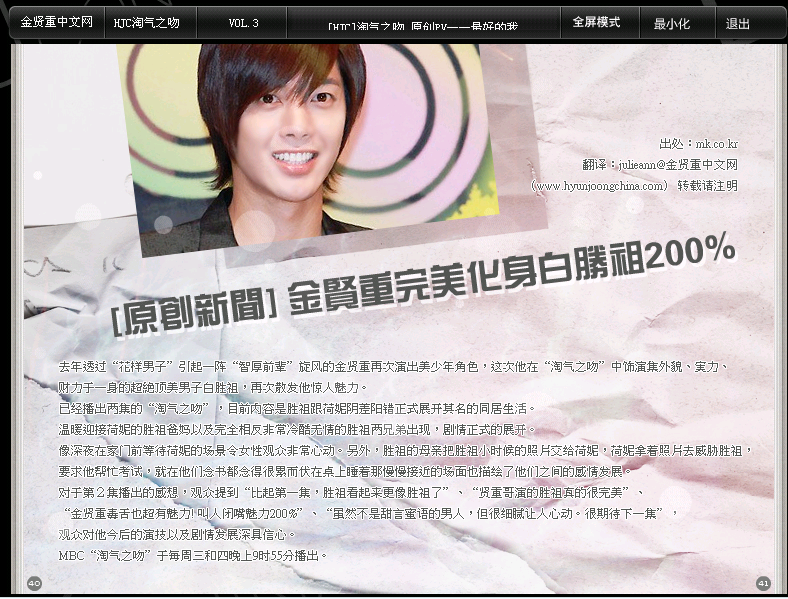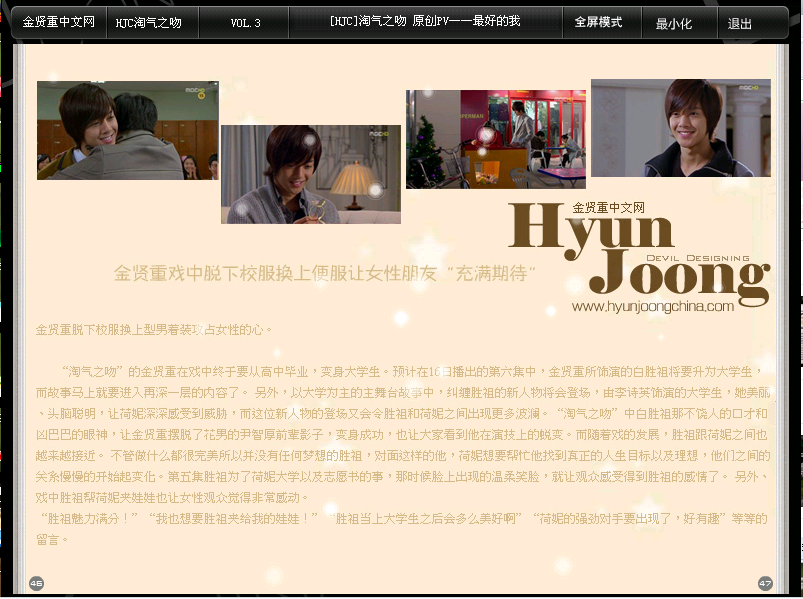 [Credit: all screencaps taken from hyunjoongchina.com and sourced from Baidu Playful Kiss bar, and authors are as identified]