This week I've been playing two K-drama OST songs interchangeably, setting the mood for my writing and chilling. Baek Ji Young's Do Not Forget from the IRIS OST, and Park Hyo Shin's I Love You (yeah, not the most creative title ever, I know) from the upcoming Athena: Goddess of War OST.
As a random aside, I just realized that some of my absolute favorite K-drama OST songs appear to all come from the action thriller genre. In addition to the two songs above, there is also Jang Hye Jin's Hidden Sky from the Time Between Dog and Wolf (TBDAW) OST. [OMG, heart hurts, I miss Junki so much! Further tangent, TBDAW is the one drama I wished I watched live, because I swear my spazzing week to week would reach unprecedented levels of screeching, is how much I love this drama.]
I don't make it a point to recommend music, because I have terribly pedestrian and limited tastes. This post isn't about OST songs inasmuch as it's about who sings which OST songs.
Anyone who watched IRIS shouldn't have been surprised it ended that way, since Do Not Forget is ridiculously beautiful and SO. FREAKING. SAD. it pretty much has a neon flashing light that IRIS will not end well. The fact that it's sung by one of the queens of sad drama songs is merely icing on the cake.
Baek Ji Young also contributed songs to the Hwang Jin Yi OST, the Road #1 OST, and the Jamyunggo OST. It's pretty much guaranteed that if she sings it, the drama going to be a weepfest. In Jamyunggo the bodycount was so ridiculously high – in the last two episodes alone, I stopped counting and just sat back dumbfounded. In the end, it was easier to count who LIVED in that drama rather than who bit the dust.
I was counting my blessings the lovely songstress Baek Ji Young did not sing the main song in the Athena OST, when I realized the guy who does, Park Hyo Shin, is not much better. He contributed the main songs to Iljimae (still bitter here about the WTF ending SBS gave us) and I'm Sorry, I Love You (MiSa). When I realized he sang the song for MiSa, my lips started quivering with fear for my OTP in Athena already. Nooooooooooo.
Add to it the news that Baek Ji Young is going to sing the title song for Secret Garden (AHHHHHH, brain explode), I've resigned myself to listening to sad songs over and over again to get myself prepped for the inevitable hammer of doom to hit.
Okay, I'll stop being so overly dramatic. I love both Baek Ji Young and Park Hyo Shin, and am pleased as a pickle they are doing the OST songs for Secret Garden and Athena. I just wished they didn't leave such a trail of depressing dramas in their wake. To cheer myself up, let's drool over some delicious OTPs and listen to some ass-kicking songs of longing.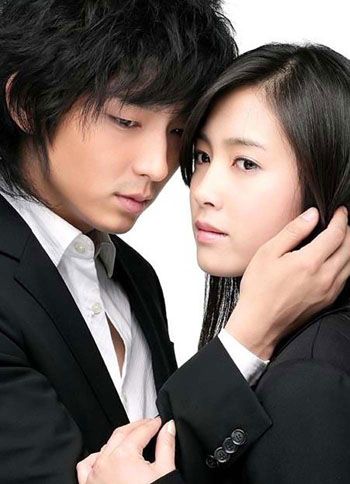 MV for Hidden Sky (Time Between Dog and Wolf):
[youtube=http://www.youtube.com/watch?v=DTydOZ7EY5o]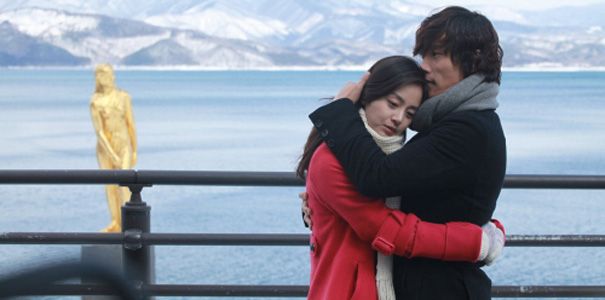 MV for Don't Forget Me (IRIS):
[youtube=http://www.youtube.com/watch?v=qhvSqF_c4fs]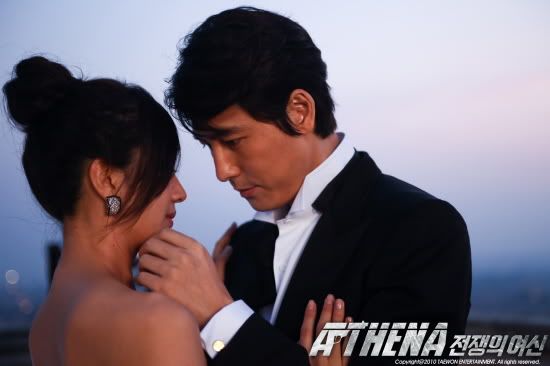 MV for I love You (Athena):
[youtube=http://www.youtube.com/watch?v=pRi0heyG180]
I can watch these three MVs over and over and over again and be happy probably forever. If anyone is curious about TBDAW, I wrote a review of it for Thundie. I didn't watch IRIS because the only way I can stand a Kim Tae Hee vehicle is if Jung Woo Sung is her co-star, but I am content and happy to watch an MV about the OTP. Athena is still in the midst of filming.