I know the impending arrival of Mary-I-Haven't-Decided-What-To-Call-It-In-English means the end of Sungkyunkwan Scandal, which is clearly going to cause mass hysteria and depression. I kid, of course. I dropped SKKS at the mid-way point because I felt no emotional connection with the OTP, and watching it for me under those circumstances would just lead me to snark and throw poop on the SKKS-parade. With that said, I'm majorly excited about Mary, especially since the first single from the OST was just released.
Take Care, My Bus!
The song takes a few listens to settle in, but I find it refreshing and rather cute. I'm glad the music really is a huge departure from the songs Jang Geun Soek sang in You're Beautiful. I love those but I'm ready for something new. I'm also adding some more official stills from the drama. These are from the second wedding photoshoot, and Jang Geun Seok was specifically instructed to look surly and annoyed.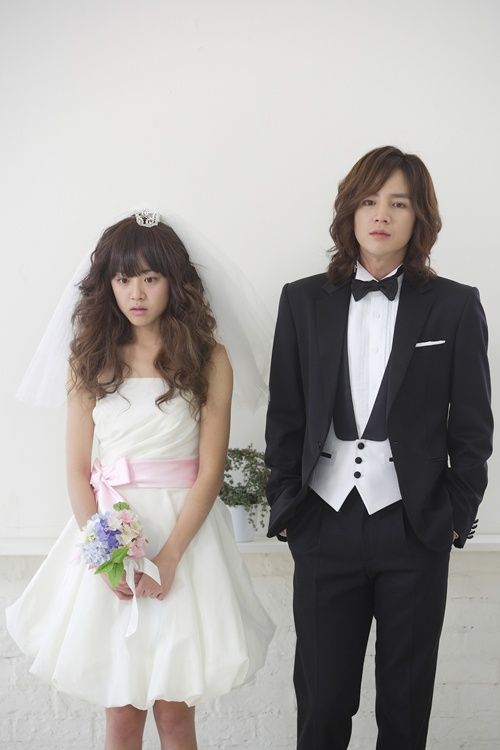 I feel rather bad that I haven't been showing off sexy-as-heck second lead Kim Jae Wook, so I'll rectify that oversight with these adorable BTS pictures of him with some cute kids. The one picture where he tried to eat that kid's head is so cute it nearly made me expire on the spot from the cute.