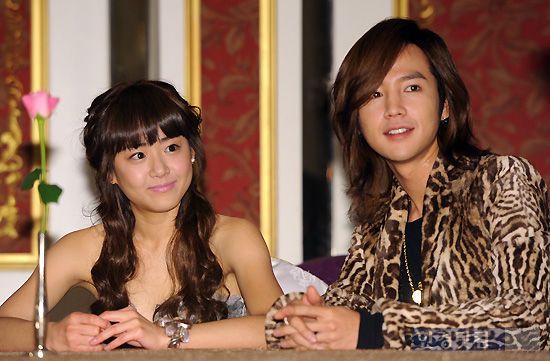 I give up. I give up ever trying to convince anyone that Jang Geun Seok is a man, and a perfectly good actor at that. If he persists in dressing like a tranny without any taste, then who am I to judge. Marry Me, Mary! or M3 held its press conference today for its upcoming premiere next Monday.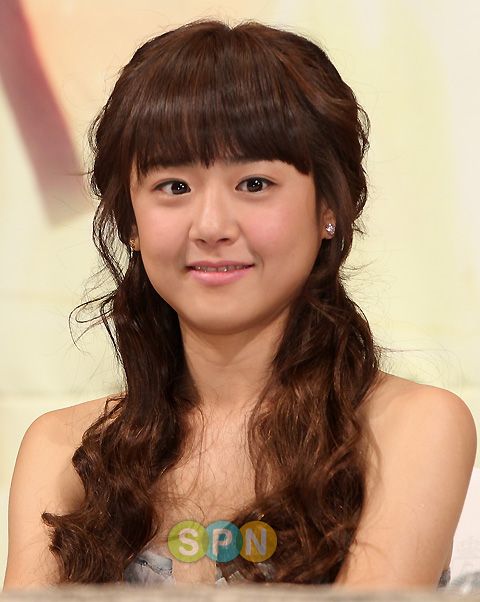 Moon Geun Young, on the other hand, looks perfectly fresh and tasteful, just like a 24 year old ought to look. And she is no longer scarily skinny, thank god. I might add more pictures from the press conference as they are released, but for now, this'll do. I seriously have to lobby for Jang Geun Seok to star in his own cross-dressing drama, like Moon Geun Young did so famously in Painter of the Wind. You know he's going to nail it.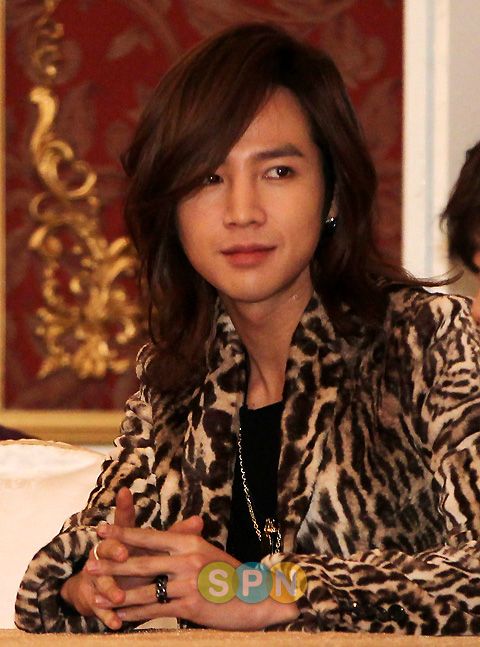 Each time I think Jang Geun Seok couldn't possibly look any weirder for a promotional or awards event, he goes and outdoes himself. You leave me speechless, my boy, speechless. I need to quarantine myself for a few days from you so that I can watch M3 with an open and happy mind. Ah yes, your voice always brings me back to the yard, cuz no woman can purr like you can.
Oh to hell with it! Inner snark – activate! Time for some caption fun.
(JGS: Why yes, I am envious of my co-star's hair. They wouldn't give me that wig, said it was too much. Posh, if they won't give me a bigger wig, then I'll show up with a dead leopard on my back)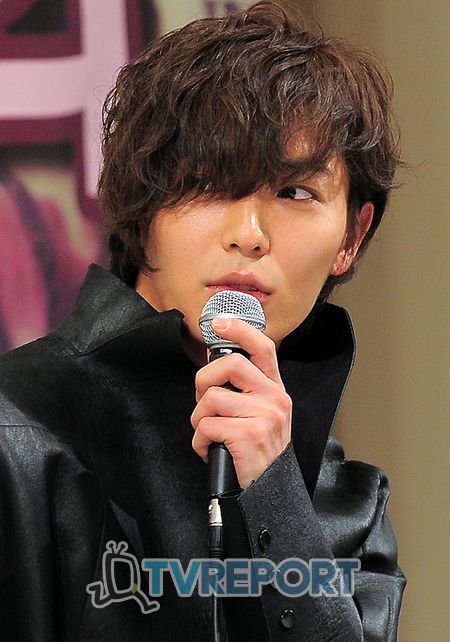 (KJW: In order to not go blind from staring at the fabulosity that is my other male(?) co-star Jang Geun Seok, I decided to perch a dead bird's nest on head, letting it fall over my eye, thus strategically concealing my vision. Brillian plan, isn't it?)