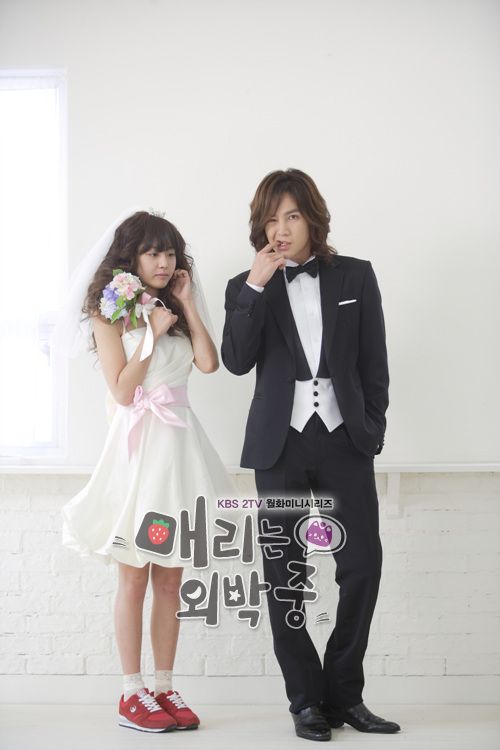 The long preview for Marry Me, Mary! was released during its press conference, and I have it for everyone hot off the press. All I can say is: it's a win for me! I find it adorable without being overly cutesy, whimsical without being overly weird.
Long Preview for M3:
[youtube=http://www.youtube.com/watch?v=bgeFOwF-Teg]
When the rolled-up blanket log that is Jang Geun Seok started to roll around on the ground in one scene, I about lost it and starting cackling and pointing at the screen. This preview made me genuinely laugh and smile, and that's a good sign. I also loved the silly avatar equations that popped up during the scenes to indicate their personalities and issues.
Let me preface by saying that while Moon Geun Young is arguably the best actress of her generation, bar none, I have not liked a single role she has done since her debut performance in Autumn In My Heart. Won't touch Cinderella Unni with a fifty-foot pole, and her character in Painter of the Wind made me so rabid with anger I literally had to turn off the drama before I came to hate her forever as an actress (even though her performance as Eun Bok was exquisite and beyond perfect – and won her a Baeksang no less – I hated Eun Bok the character with an unmitigated passion).
Jang Geun Seok is also a talented actor, but doesn't always challenge himself. He's fared better in supporting roles, and in instances when he lets his inner freak fly. I have a feeling these two kindred acting talents are going to spark and really make M3 something more than its flimsy rom-com origins. But who knows? It may turn out to be so ridiculous I'll slink away dejected that yet again, I can't enjoy a Moon Geun Young drama. Either way, I'm keeping an open mind on this one, but I have a feeling it's going to be right up my alley.