The Playful Kiss Youtube Special Edition has released episode-by-episode synopses. I'll skip episodes 1 and 2 since it's already aired. These written previews are quite detailed, and pretty much summarize each episode fully.
I mean it, total spoilers, so read at your own risk. Nonetheless, we watch it for the cute, not for the unknown plot developments, right?
A reminder that all the screencaps in this post come from the previews for tomorrow's YT edition episode 3, and not from any other upcoming episodes. Lastly, a big thanks to all PKissers for asking my permission before reposting, much appreciated.
YT Episode 3 Written Preview – Making of Baek Seung Jo Jr:
Ha Ni has a dream that the usually cold Seung Jo is romantically feeding her peaches. When she wakes up, she has a slight fever, and feels like throwing up. She can't get out of bed all morning.
Mom thinks eating will make her feel better, and when asked what foods she wants, Ha Ni rattles off a list of rather unusual items. This leads Mom to extrapolate that Ha Ni is pregnant! Without confirming it, Mom starts to prepare a celebration of the big news.
Seung Jo is busier than ever and unaware of this development. Ha Ni tells him that she may be pregnant, which leads a emotionally impacted Seung Jo to grab Ha Ni from the party and take her to the hospital. A pregnancy test later, it's revealed that Ha Ni is not pregnant….she just has severe constipation….
YT Episode 4 Written Preview – Baek Seung Jo is my hubby:
A girl returns from abroad who used to live in the same neighborhood as Seung Jo. She's pretty, smart, and a rather stuck-up high school student. Ever since Hye Ra, Ha Ni is always wary of these types of girls.
The girl is nice to Eun Jo, which makes Ha Ni hopeful. Until its revealed that the girl's first crush is on Seung Jo, and claims that her first kiss was with Seung Jo!!! Ha Ni reminds herself that Seung Jo treats her just like his own sister, but her jealousy rears its head.
Ha Ni constantly opposes whatever the girl says, which leads Seung Jo to tell her that she is being immature. Ha Ni runs out in the cold winter night, tears and snot all mixing together, sad and dejected….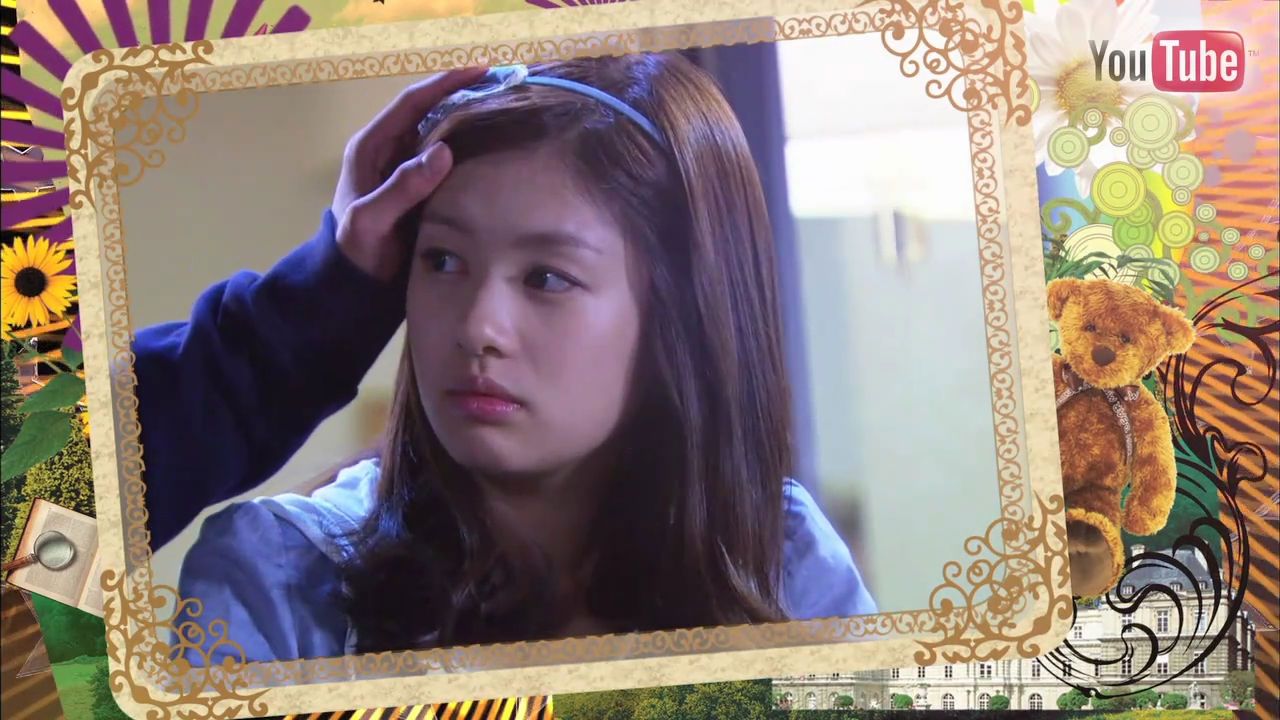 YT Episode 5 Written Preview – Protecting Baek Seung Jo the patient:
Seung Jo is now a medical resident, and Ha Ni is a new nurse. Like a dream, they are now working at the same hospital. With Seung Jo's brilliance, all the doctors want him to watch their surgeries and do other tasks. He's beyond exhausted and has no time to sleep.
Ha Ni is worried about her Seung Jo, and goes to the hospital to bring him nutritious food. Whether it's a blessing or a curse, she causes an accident and Seung Jo gets hurt and admitted as a patient. Ha Ni becomes his attending nurse. She devotes all her energy to making sure he gets better.
Due to her excessive caretaking, Seung Jo gets even more tired….
YT Episode 6 Written Preview – Driving is hard:
Ha Ni only had to try eight times before she got her driver's license. She wants to be responsible for taking Seung Jo to and from work, so she gets in the driver's seat. But once on the road, her fear rears its head and she's too scared to turn left or right. She keeps driving straight until she end up not at the hospital, but in some country lane.
Seung Jo decides to skip work that day, and teach Ha Ni how to drive. But teaching Oh Ha Ni how to drive is not an ordinary level of difficulty, and may be something that even Seung Jo cannot do himself, leading Seung Jo to feel shaken about this task. Eventually, the car drops into the rice paddy….
[p.s. this episode is penned by the screenwriter who wrote Coffee Prince, and sounds like hilarious hijinks aplenty]
YT Episode 7 Written Preview – Happy Birthday!:
Ha Ni's birthday is around the corner, and her fellow nurses wonder what present Dr. Baek Seung Jo will give her. Mom is also quite hopeful about this upcoming birthday, leading Seung Jo to feel pressure.
On the actual birthday, Seung Jo has to work and cannot swap with another doctor. He tells the family they need to celebrate Ha Ni's birthday without him. Ha Ni is crestfallen, except it's Seung Jo's attempt at keeping his party a surprise for her.
For Seung Jo, preparing a surprise party turns out to be more difficult than he imagined. After all his hard work and the party is ready, something happens which causes Seung Jo's hard work to turn into a mess….
[Credit: original translation from Baidu Playful Kiss bar, translated into English by me]