Taiwan Vogue (which is an exquisite magazine) has partnered up with the upcoming Taipei Flower Festival to showcase the talents of its local flowers (ahem, ladies) as photographed by famed floral and landscape photographer Ninagawa Mika.
I hereby present eight lovely ladies of the Taiwan entertainment industry, as photographed by Ninagawa to both complement and accentuate the flowers used as their backdrop. Vogue is currently running a poll to select the lady best able to be the flower ambassador, and my Ariel Lin is running a close second behind, no surprise, famed model Lin Chi Ling. Tell me which one you like the best.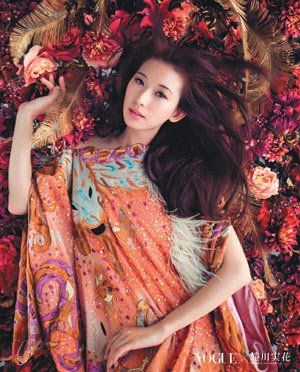 (Long-limbed model with the baby voice Lin Chi Ling)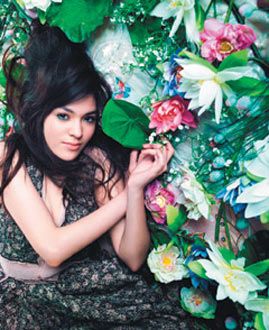 (Half Taiwanese-half French actress Sandrine Pinna)
(Hong Kong model/actress Angelababy – yes, its one word, don't ask me why)
(Golden Bell Best Actress winner and my cutie Ariel Lin)
(Model-actress Haden Kuo)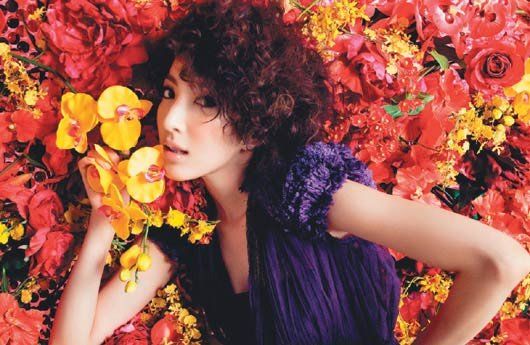 (Queen of the Taiwan acting field Cheryl Yang)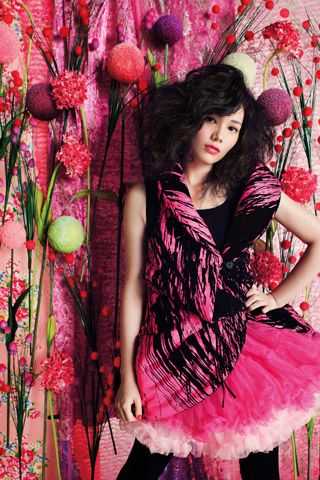 (Newcomer actress Teresa Ji)
(Songstress Jolin Tsai)
Based on the voting results so far, this is clearly a popularity contest. My fave picture – blending both the flower and the form – is Teresa Ji's punk-flower girl. My second fave picture is a tie between Cheryl and Ariel, the former all steely resolve, the latter gentle calm.
[Edit: Here's the link to the poll: http://www.vogue.com.tw/vote/detail.aspx?no=VT00081]