Secret Garden released a bunch of written goodies – most notably a character relationship chart and the episode 1 written preview.
I absolutely and positively love the posters above. While Hyun Bin's scared girly expressions never get old, Ha Ji Won's shocked and sneaky expression makes me die a little inside with glee.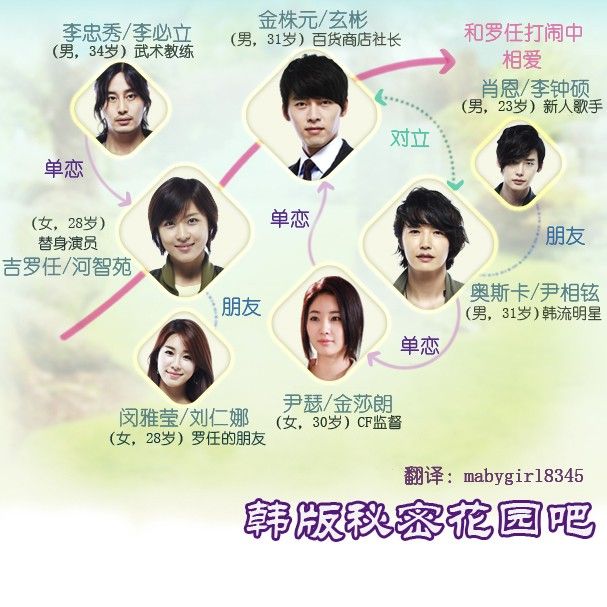 While all the character-links are rather self-evident, the line between Ha Ji Won and Binnie state that – they fall in love in the midst of fighting.
Written preview for episode 1 of SG:
An area reserved for super VIPs – Ra Im walks into said area and Yoon Seol is not happy to see it. She walks towards Ra In intending to ask her for her identification.
Oscar asks Joo Won to take care of Chae Rim. While Joo Won is reluctant to so do, because he has her under contract, he goes to the filming site to check on her. When he arrives at the location shoot, the person he sees is not Chae Rim, but a woman wearing the exact same outfit, which turns out to be Ra Im.
[Credit: preview and translation for the character chart from Baidu Secret Garden bar]