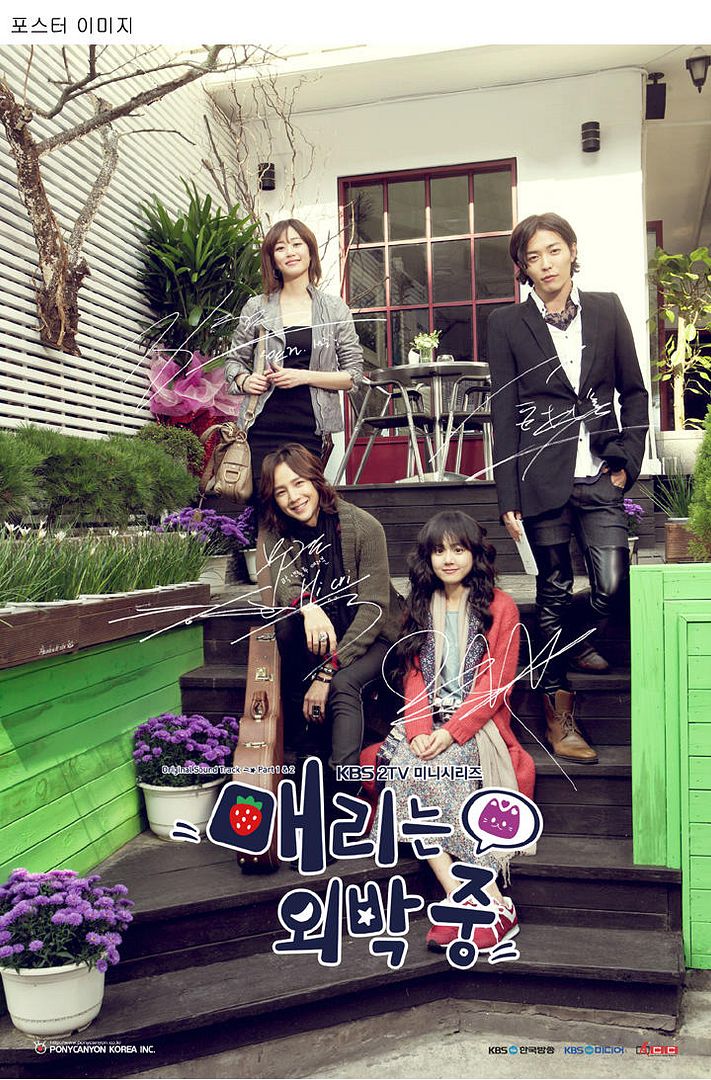 [Edit: I just realized that the song Mu Gyul sang at the playground when Mae Ri was following him around is called "My Precious."]
How did Mary Stayed Out All Night (Marry Me, Mary!) do this to me? Make me dying for Monday to come around, at the expense of not even caring that Secret Garden is premiering this weekend. I don't know, I don't know. I'm like drunk Mu Gyul (hhhmm, isn't that standard condition Mu Gyul, actually), in a happy state of being, giggling over the most inane of things.
After you read the written preview for Episode 3 of M3, maybe you'll feel the same way. The picture above, and the last picture below after the jump, are autographed goodies that will be included in the upcoming M3 OST to be released next week. Everyone's signature is the perfect mix of scrawl and style – I is jealous and am going to practice my John Hancock now in case the day comes when someone wants my signature (dream on).
I also want to note that a handful of PKissers have mentioned feeling unfaithful to our beloved Playful Kiss for being interested in M3, but I say posh to that! PK will always have a special place in my (our) heart(s), but that does not preclude enjoying other dramas, whether new or old ones. With that said, check out M3 if you're curious – but I have no clue where to find English subs for this baby since KBS2 has not licensed it to Viikii yet.
Written Preview for Episode 3:
Just like Shim Chung (likely a Korean folk heroine), who sold herself for three bushels of rice in order to make her father understand the severity of the situation, Mae Ri has accepted the responsibility for paying back her father's debt to Jung In and his father. She has accepted a job at J-Entertainment (Jung In's fledgling production company).
The ever polite and courteous Jung In does not assign Mae Ri any work. In a blink of an eye, Mae Ri has become a young chaebol's wife, with all the office employees discussing the sudden arrival of a young wife for their boss.
On the other side of things, Mae Ri's father is increasingly suspicious of the validity of Mae Ri and Mu Gyul's relationship. Despite Mae Ri's ridiculous explanations, her father doesn't buy her crock of bull. With no other choice left, Mae Ri heads to Mu Gyul's place. And with that, Mae Ri begins her dual life alternating between Jung In and Mu Gyul.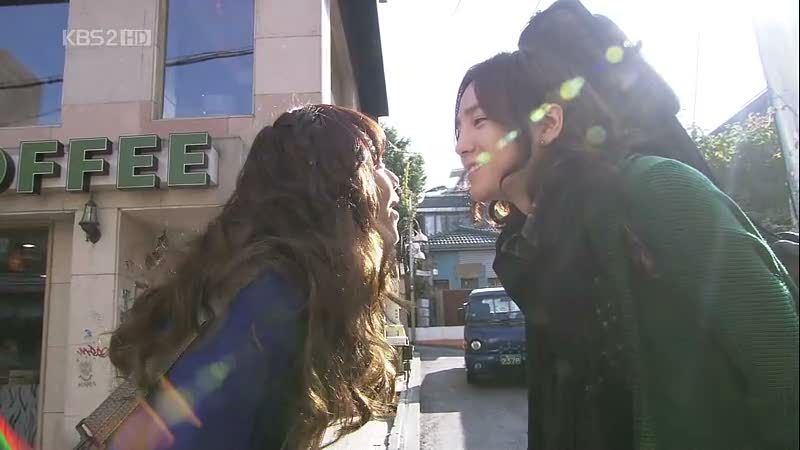 Mu Gyul has moved into someone's garage, and started to set up his new residence. After paying the penalty on the contract he tore up, Mu Gyul doesn't even have enough money for a deposit on this new place. Mae Ri wants to use the money she got from Jung In (when she was manhandled by his employee at the hotel and he gave her some medical expense money) to help Mu Gyul pay his deposit, but Mu Gyul's pride won't allow it. Mae Ri goes around Hongdae and collects furniture that's been thrown away and brings it back to help Mu Gyul set up his new place. Without realizing it, the two of them are beginning to feel the stirrings of something more….
Mae Ri has started to help out on the production of the new drama starring Seo Jun. The actor whom Mae Ri asked for the autograph in the hotel is also starring in this drama, and Mae Ri is his huge fan. The actor's manager still has it out for Mae Ri, and bad mouths her to Seo Jun. Coincidentally, something goes wrong at the production site, and Seo Jun puts the blame on Mae Ri.
Mu Gyul and Jung In meet each other, but neither knows that the other guy is Mae Ri's other husband. After working her night job (likely a midnight shift), Mae Ri goes to Jung In's house for her 9-5 hours with him, and overhears Jung In and Mu Gyul talking.
Omo omo omo. Slap me silly, but the story seems like it's getting more and more interesting and fraught with possibilities up the wazoo. Please make it good. I can forgive a lackluster start and uneven first two episodes, but I really want a drama that I like to find solid footing as soon as possible, and stay there permanently.