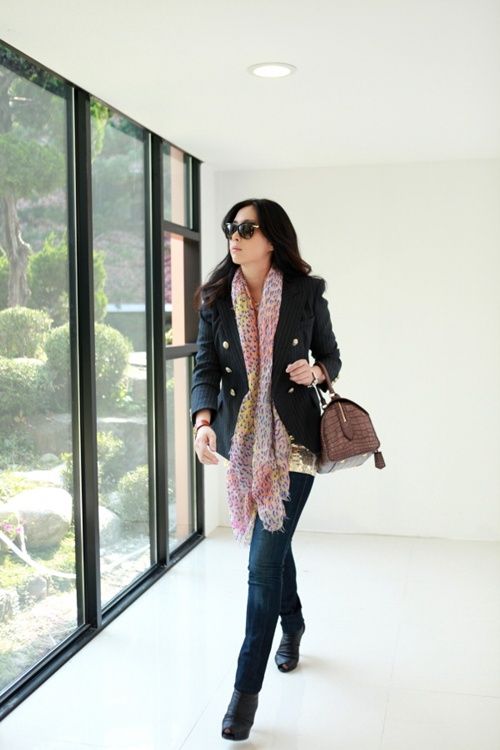 Famed screenwriter Kim Eun Sook has so many drama hits under her belt, naturally it would also come with heaps of acting goodwill from the actors who have benefitted from starring in one of her dramas. When Kim Eun Sook filmed On Air, the string of cameos from A-list stars was so long there was actually a list to keep track of it. I remember a few folks popped up in City Hall, and now the first big cameo in Secret Garden has just been announced. Song Yoon Ah, newly married and the mother of a three-month old baby, will be coming out of her maternity leave and lending her star power as thanks to Kim Eun Sook for casting her in On Air.
She looks great, doesn't she? I have a strange relationship with Song Yoon Ah. I neither like nor dislike her. She has a tendency to over-act, a lot. Her over-acting also coincides with playing screechy and shrilly characters, which makes it even more unbearable. Yet she always manages to settle down her performance mid-way through a drama, and then end on a lovely note. With that said, I'm always happy to see a career actress find the opportunities to continue their career after motherhood. Makes me feel less like a maternal leper figure.
Whenever I see Song Yoon Ah, the first thing that always, always, never fails, comes to mind is "THE HOTELIER KISS". One word: Frank (okay, that was more like one name). Before he was Yonsama, before he was Kim Hyun Joong's mentor, before he was the zen master from Korea, Bae Yong Joon was Frank. And oh my god was Frank hot. I think Frank was the first time in K-drama history that the second lead got the girl (I refuse to believe he was co-male lead when Kim Seung Woo was a much bigger star at that time). Hotelier was also the first Hallyu-era K-drama to feature to sexy, adult, lingering kiss – which was heightened by its voyeuristic backdrop of the entire hotel staff witnessing said kiss. Song Yoon Ah, to me you will always be the chick that got kissed by Frank.
Have an awesome Hotelier MV (without said hot kiss, sadly):
[youtube=http://www.youtube.com/watch?v=k09XPtk-9M0]
Hotelier was technically my first K-drama, though I never watched it in its entirety until years later. A few years before I started really watching K-dramas (when all I knew were J-doramas and TW-dramas), one night, close to midnight, I was munching on cheetos and flipping the channel when I saw Asian people on screen. I stopped and was mesmerized by the strange dramatics that was going on. It was Hotelier, though I never realized it until years later. I watched the entire hour and turned it off thinking that it was the worse thing I had ever watched. Yes, watching K-dramas out of context does do that to a person. Thank god years later I got a proper introduction to K-dramas, and the rest is history.