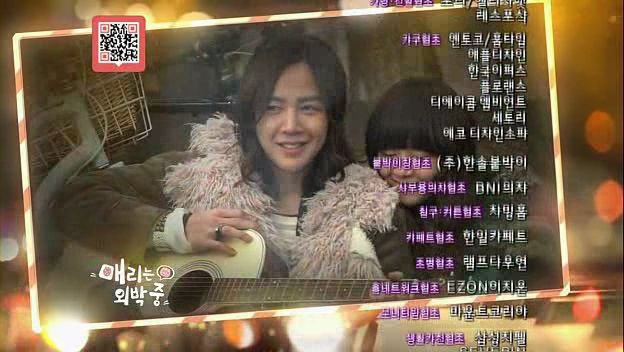 Do you guys want the good news or the bad news? Okay, I'll decide – bad news first. I'm the type that eats the yucky vegetables so I can save the delicious chicken nuggets for last when I got my kid's meal. The bad news is that I'm attending an all day conference Tuesday and Wednesday (not that you guys care about Wed), but I won't be able to recap Mary Stayed Out All Night (Marry Me, Mary!) episode 9 on my usual schedule on Tuesday.
I hardly need to apologize since this is my blog and I write pretty much when and what I feel like. But I do feel bad, because I've come to really love sharing M3 with you all, and your love for M3 has enhanced my viewing experience as well. Group hugs, everyone! Good news, here's the written preview for episode 9. I'll try to get the recap for episode 9 up the in wee hours of Wed morn, but it'll depend on my stamina and how many cocktails I consume at the cocktail reception prior to that. That'll be an…interesting recap to read, to say the least.
Written Preview of Episode 9:
Mae Ri and Mu Gyul assuredly reveal their mutual feelings for each other in front of Seo Jun and Jung In. Mae Ri's dad cannot forgive Mae Ri for confessing her love for Mu Gyul, especially on the eve of her engagement to Jung In.
Mae Ri feels guilty and apologetic to her father. But when she finds a paper plane near her apartment that was sent to her by Mu Gyul, Mae Ri has no choice but to leave with him. Mae Ri and Mu Gyul decide to go on a sunrise date, which ends up turning into a trip to the beach.
The night of the broken engagement, Jung In lies in bed and forlornly looks at the socks Mae Ri bought for him, remembering their time together.
Because Jung In has not won Mae Ri's heart, and the engagement is off, Jung In's father has decided to withdraw his investment in JI Entertainment. However, he reconsiders when Jung In reveals that he's unwilling to give up on the drama production or his marriage, he is determined to win Mae Ri's hand no matter what. (OMO!)
After much struggle and obstacles, Mae Ri and Mu Gyul finally make it to their vacation destination. At the camping ground, Mae Ri and Mu Gyul finally candidly confess their feelings for each other. It's the first time they peacefully enjoy a wonderful time together.
On the other hand, someone is starting to meddle in their relationship with each other….
My thoughts:
Oh crap, I hate it when the second lead goes evil, albeit even for a short period of time. I hope Jung In snaps out of it soon, and realizes that Mae Ri was only ever nice to him as a human being ought to treat each other with sincerity and decency. It's like he was raised by rabid wild wolves and the first woman who was good to him, he seems to think he must be with.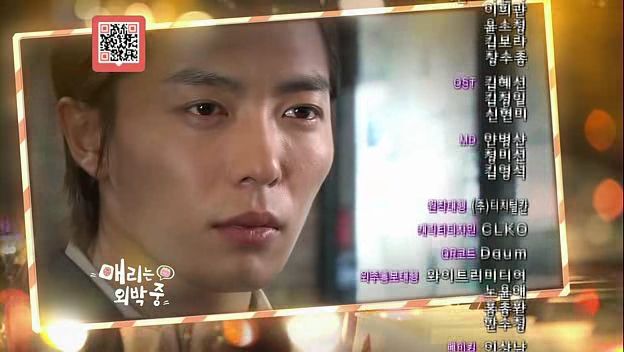 I hope this isn't the path the drama writer wants to go down, because I totally can get onboard the alterna-OTP of Jung In and Seo Jun. I've said it earlier and I will say it again – Mu Gyul and Mae Ri cannot make it work unless Jung In is on their side. I hope he does use this opportunity to finally grow a back bone and stand up to his father.
If Jung In disobeys his father for the first time in his life, because Mae Ri taught him decency and inner strength, and he's spurred on by a desire to help Mae Ri and Mu Gyul be together because that would make Mae Ri happy, then Jung In is a giant win of a character in my book. Don't be a sore loser, Jung In, you're way cooler than that. On an unrelated note – Mae Ri and Mu Gyul go on a date to Nami Island. Super squeeee.