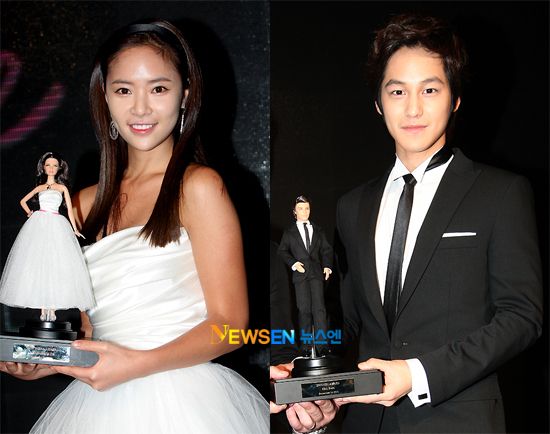 If you asked me who the Korean Barbie and Ken are, I would have asked you: (1) why does the world need a Korean version of Barbie and Ken, and (2) would anyone consider it an honor to be dubbed the Korean Barbie and Ken? Mattel, the makers of Barbie and Ken, hosted an event in Seoul a few days ago and selected Hwang Jung Eum (who just recently finished Giant) and Kim Bum (forever and always Ha Min Jae in The Woman Who Still Wants to Marry) as the Korean live-action versions of their most iconic blondie and her equally blond boyfriend, winning the first ever Barbie and Ken Awards.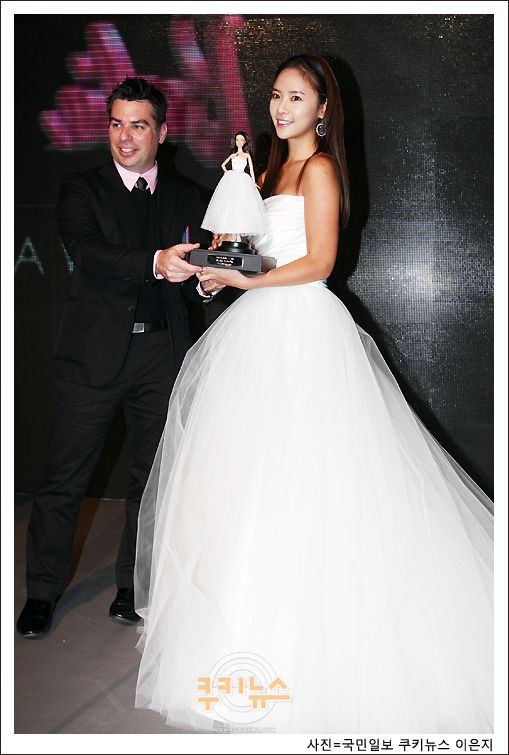 Much as I tease, this is totally a cute honor, and very apropos since both actors are as adorable as Barbie and Ken are, and hopefully more three-dimensional in every which way. Ten years ago, the Korean Barbie and Ken would definitely be Han Chae Young and Song Seung Heon, and look where they are now with their careers. This isn't a very substantive post in the least, just a chance for us all to enjoy a double dose of Dimples from both of these cuties!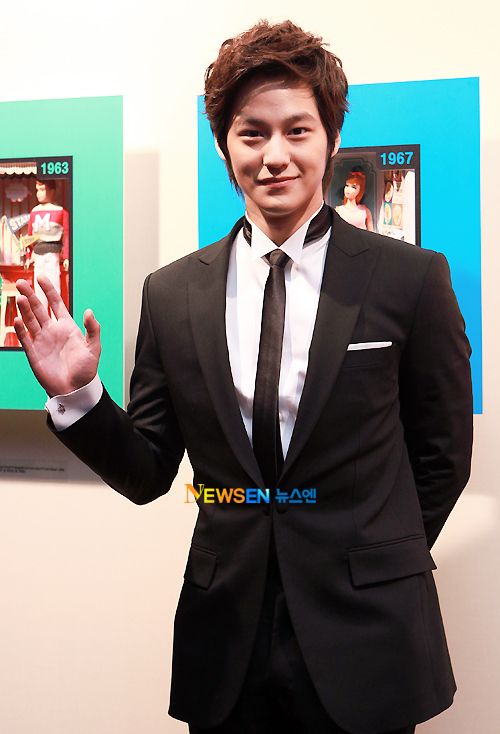 Neither Kim Bum nor Hwang Jung Eum have announced their next project yet, but I just realized that both of their last projects co-starred Park Jin Hee. K-dramas really are the epitome of six-degrees of separation.