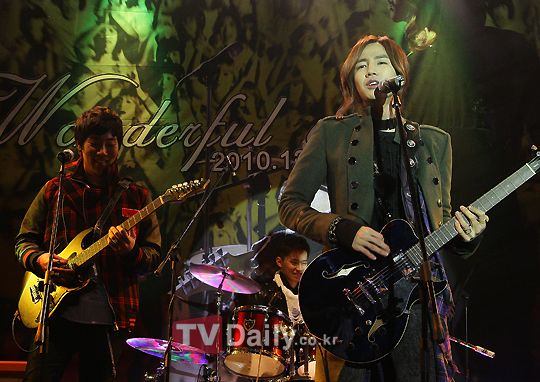 [Edit: I've recapped the preview dialogue~]
I'll be back to translate the dialogue in a bit. Having a mini-drawgroup reunion with my girls (if anyone gets the reference, then I am definitely your Cardinal sunbae), so can't do anything more right now other than provide the linky for the preview to episode 13 of Mary Stayed Out All Night (Marry Me, Mary!).
Preview for Episode 13:
[youtube=http://www.youtube.com/watch?v=WN2D1QVNj9s]
Preview: Mae Ri's dad accuses Mu Gyul of being in cahoots with his mom to swindle his innocent and sweet daughter. He tries to drag Mu Gyul to the police station. Mu Gyul is at Jung In's house with Jung In and Mae Ri. Mu Gyul notes that he cannot even go home nowadays. Jung In suggests Mu Gyul move into his house as well. Mu Gyul says that he can just stay in Mae Ri's room. When Jung In repeats that statement, Mu Gyul says that he and Mae Ri slept in the same bed when she spent her nights at his place. (Oh, booyah!) The bitchy manager tries to drag Lee An away to talk, and their altercation causes a prop to seemingly fall on Mae Ri…..