KBS held its 2010 year end Drama Awards today, and our Mae Ri and Mu Gyul donned their finery to attend the banquet. Moon Geun Young and Jang Geun Seok are such a perfect gorgeous acting couple, I have a new theory for why Mary Stayed Out All Night (Marry Me, Mary!) sucked. Because the drama gods cannot allow such perfection to work together lest the universe implode, hence their first onscreen coupling must be in the form of a drama turkey.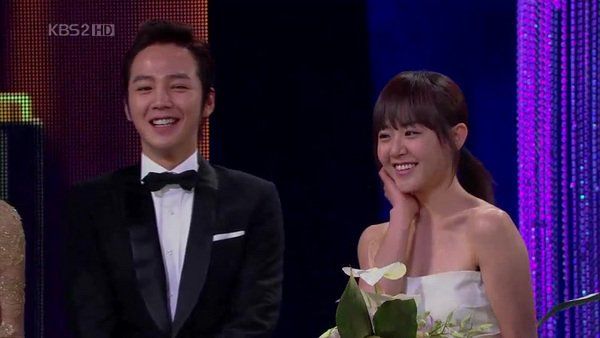 Regardless of my ultimate feelings about M3, it doesn't change how I feel about either Jang Geun Seok or Moon Geun Young. In fact, I've not liked most of either of their drama projects prior to M3, but I look forward to their future film or television projects because their acting really blows me away. So natural and effortless in channeling emotional nuance and making me believe even the most ridiculous of drama scripts.
Our OTP collectively won four awards – Best Couple Award (shared with a few other notable KBS drama couples), Netizens Award for Jang Geun Seok, Female Popularity Award for Moon Geun Young, and she also nabbed a Top Excellence Actress Award  for Cinderella Unni (if you thought it was for M3….tee hee), which she humbly accepted with genuine tears even though these awards are pretty much industry slaps on the back and not much else.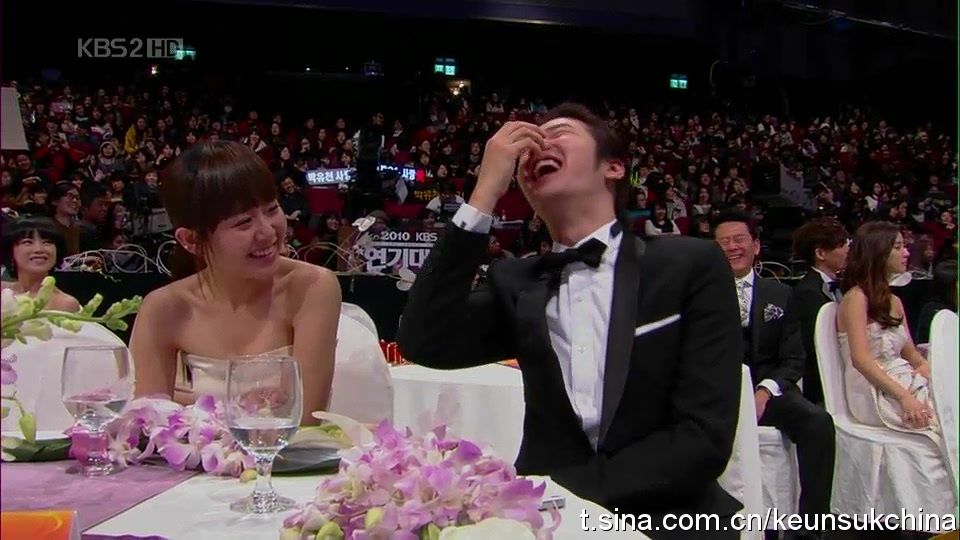 The point of this post? To celebrate a happy end to M3 for Moon Geun Young and Jang Geun Seok, who did the best they could, clearly loved working together for the first but hopefully not the last time, and delivered a drama that did manage to make viewers happy with their performances and the characters they brought to life.
As for their attire – both outfits are utterly snark proof. I love Jang Geun Seok for going with the clean classic tux and tying his long hair back, eschewing his more typical flamboyant style for awards shows for a dashing gentlemanly look. Moon Geun Young's strapless white dress is perfectly fitted to her lithe figure, and paired with a sleek and simple low ponytail, gives off an understated elegance that is age-appropriate and sexy. All I can say is – wowsa, looks like hiding underneath the mounds of Mae Ri sweaters, scarves, and hats was always a va va va voom little lady. Kang Mu Gyul, you lucky dog, you!
I'm back, but haven't had a chance to watch the final episode yet. The recap will be up in due course, with my thoughts and closing remarks on M3.
[Credit: all pictures from the respective news agencies as marked, and from Baidu Mary Stayed Out All Night bar]