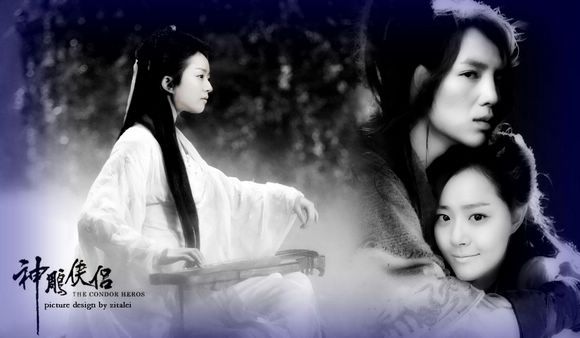 Who has watched the epic drama this photoshopped imaged of our beloved Geun-Geun Couple is paying homage to? These photoshopped pictures are courtesy of the magnificently talented zitalei (小蕾) at Baidu's Moon Geun Young Bar. Can I just tell you – the thought of either actor doing a wuxia drives me insane with want. Only because wuxias are so angsty, it'll likely make me unable to ship any other couple but them for the rest of my drama watching life. Okay, I'm exaggerating. Maybe just a little.
I'll be nice and tell you all – lei photoshopped Jang Geun Seok and Moon Geun Young into the most famous wuxia love story of ALL TIME, between a pair of star-crossed lovers that span decades and eternity. It's from Return of the Condor Heroes, a wuxia novel by Louis Cha, which has been adopted into dramas more than a ten times (at last count) from about 5 different countries. The most recent adaptation came from Mainland China, and was released in 2006, starring Huang Xiaoming and Crystal Liu Yifei. The 2006 version is also where these original shots came from.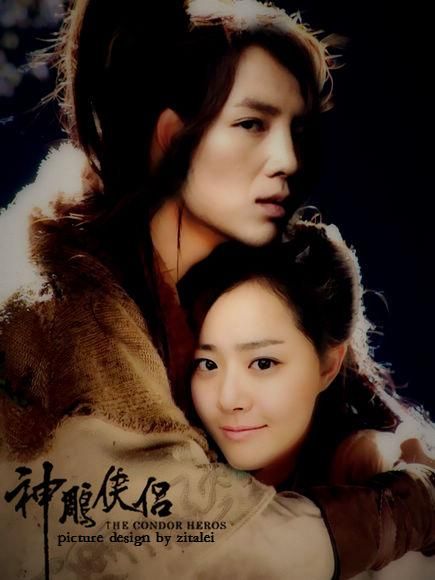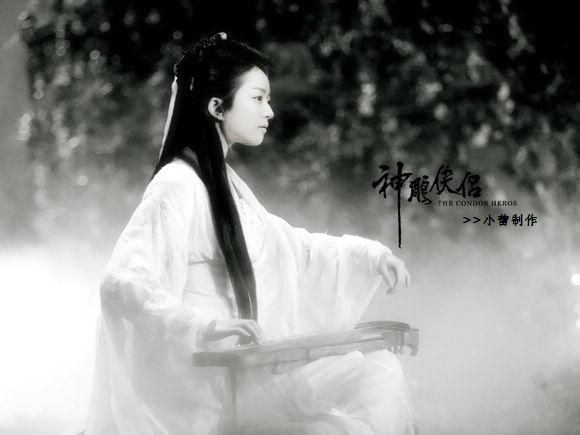 I'm actually not itching for the Geun-Geuns to do another modern drama. I want them to do a sageuk! Moon Geun Young won her Baeksang for her performance in Painter of the Wind, and similarly Jang Geun Seok make quite an impression in both his sageuks, Hwang Jin Yi and Hong Gil Dong. Lei also spliced together some awesome pictures of our Geun-Geuns from their sageuk performances, which I hereby bring for your enjoyment. All credit goes to lei, who was happy to share her work with all Geun-Geun fans the world over.





If you want to take any of these pictures and repost them, be sure to credit zitalei. 😀 I totally squeed like a five year old going to Disneyland for the first time when I saw these awesome photoshopped pictures. I'm so easy to please.
[Credit: all pictures courtesy of zitalei at Baidu Moon Geun Young Bar]