Wow. I am really beginning to get into Dream High. The first two episodes were okay, competent at best (pretty to look at with stiff acting from the youngsters and a certain Yonsama), but didn't really convey any heart and depth. It was glossy and slick, just one step above all style, no substance. But it was good enough, leaving me curious to check out two more episodes this week.
Two more episodes later, the drama isn't getting any qualitatively better (either in the acting or script department), yet I'm even more charmed by its approach to the subject matter of young kids working to achieve their artistic dreams. I don't get the sense the drama will ever be awe-inducing, but so far its not yawn-inducing, and has some biting characters who seem interesting enough to keep me watching.
I'm a lot frightened of the impending shipping wars and potential idol-fan clashes, but I find that if I stay above the fray, I'm rather happy to enjoy DH without any preconceptions since I don't follow K-pop and can't tell you who the other members of 2PM are other than Taecyeon.
My first impressions of the leads in DH: I like Suzy's performance as Hye Mi and I like Hye Mi, I think Eunjung's Baek Hee is the best acting of the bunch but I can't stand Baek Hee, Kim Soo Hyun is acting circles around Taecyeon, but I like both their characters equally and am happy to see the love triangle develop between Sam Dong, Jin Gook, and Hye Mi. I find both guys have lovely chemistry with Suzy, so I'm leaving it to the story to convince me which coupling is the best.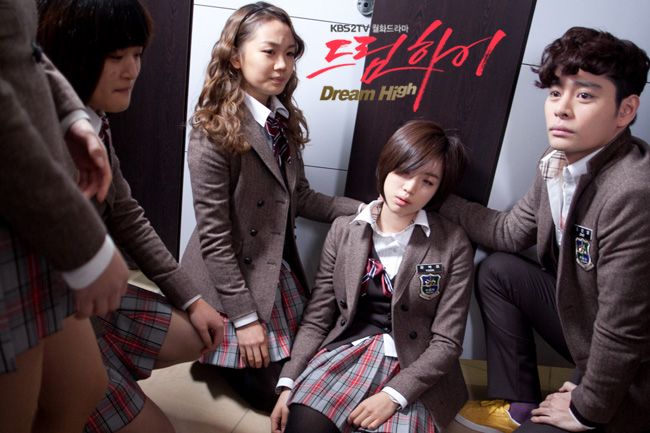 DH reminds me of a school J-dorama, in which case no one would end up with anyone else since the love aspect is usually unresolved by the end of any such J-dorama. I'd be fine with that as well, since I'm starting to get into nitty gritty and school yard dynamics of how these kids pursue their dreams. In short, DH doesn't suck, and appear to have quite a lot of plot (however tried and true formulaic stuff recycled from other such fare) to keep this drama going without feeling like its spinning in circles and growing stagnant.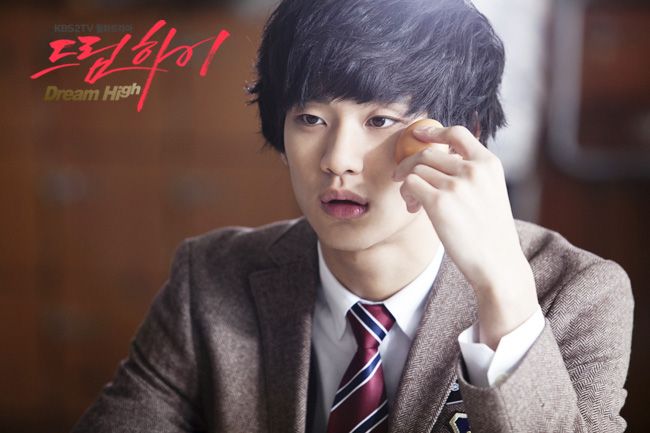 My prediction – K is Sam Dong (Kim Soo Hyun), and Hye Mi will end up with Jin Gook or neither of the boys. Let me put it this way, whomever K turns out to be, either Sam Dong or Jin Gook, that is the guy who doesn't end up with Hye Mi since he's off conquering the music world. This is just my wholly unsubstantiated impressions of the ending.
The mediocre acting aside, DH is really easy to watch, with a story that moves quickly and characters that appear to be evolving and growing, both in good and bad ways. I'm not waiting with bated breath for the next episode to drop, but find myself mildly excited when a new episode loads for me to watch. All in all, not a waste of my time, and has given me some solid entertainment here and there.
I was worried that I would force myself to watch DH solely to enjoy Kim Soo Hyun's first major starring role, enduring an abysmal drama to spend time with an actor I love to watch. It's to my utter relief that I'm getting into the story (especially Hye Mi's rivalry with Baek Hee, and the latter's apparent turn into neo-bitchville), and find the other characters serviceable onscreen. I think the natural charisma of the leads are beginning to patch the cracks in their limited acting repertoire, so much so that I'm cutting them all some slack, and hoping for some toe tapping performance in the coming weeks on DH.