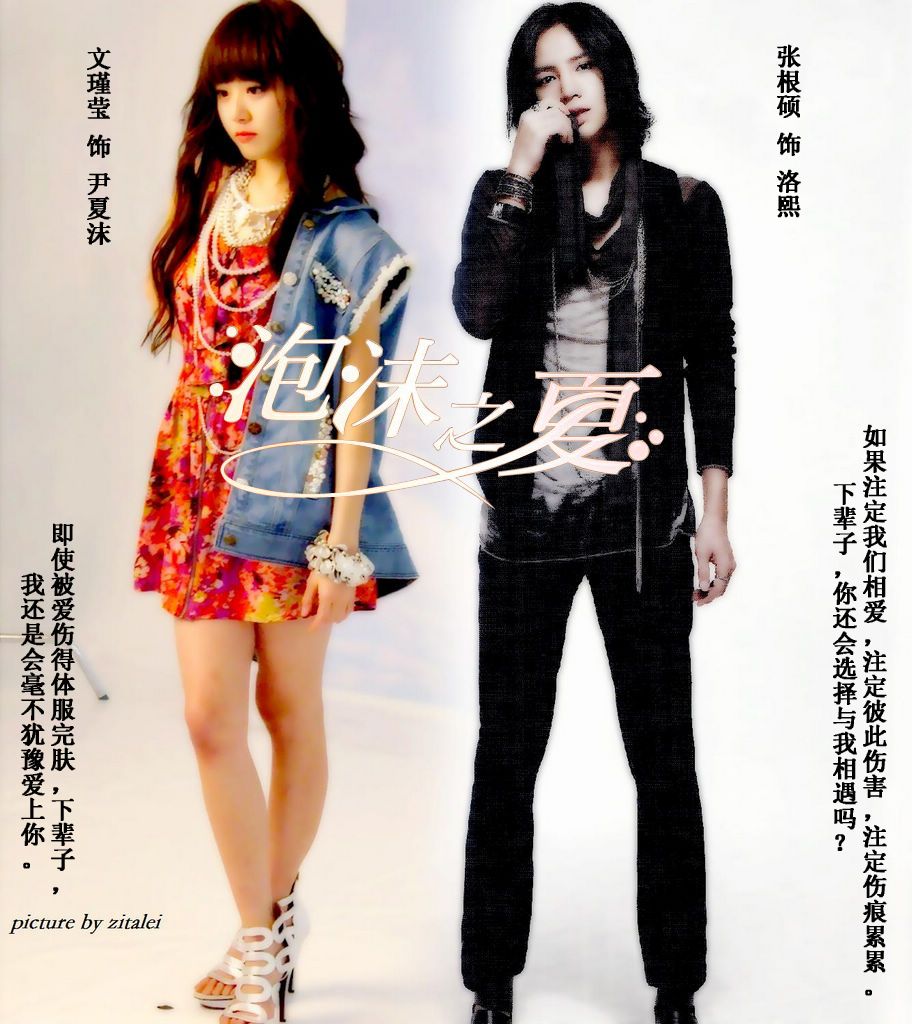 The fabulous and talented zitalei (小蕾) at Baidu's Moon Geun Young Bar is back with more delightful artwork to help recovering Geun-Geun addicts kick their habit. Yeah, good luck with your twelve-step program. Someone let me know when you check out of the Geun2 love hotel/happy loony bin. I'll probably still be in there.
Lei spliced together Moon Geun Young and Jang Geun Seok into Summer's Desire/Summer of Bubbles, an internet sensation C-comic that was later adapted into a drama with Barbie Hsu, Peter Ho, and Huang Xiaoming. I checked out one episode when it aired last year, and then promptedly ran away screaming. It's, uhm, very florid even for a melodrama. All three main characters needed extensive psycho-therapy, not get into any relationships with each other. Not my cup of tea. Now, if the Geun-Geuns were starring in it, I'd be all over it like kitty on nip.
Lei even hilariously threw in Lee Min Ho as the third wheel, though actually she put Jang Geun Seok in the role where the guy doesn't end up with the girl, but has a juicer love story with her. It's all pretend fun, and Lei's artwork is always beautiful to see.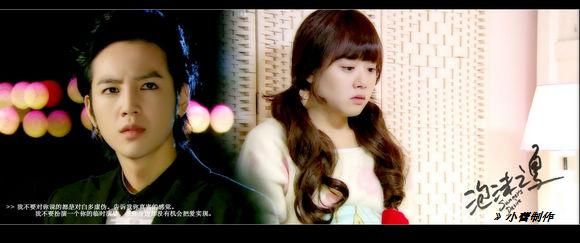 Those of you clamoring to see Jang Geun Seok shed his boho look as Kang Mu Gyul and don a suit, your wish just came true in fantasy photoshop land!
[Credit: all pictures from zitalei at Baidu's Moon Geun Young bar]