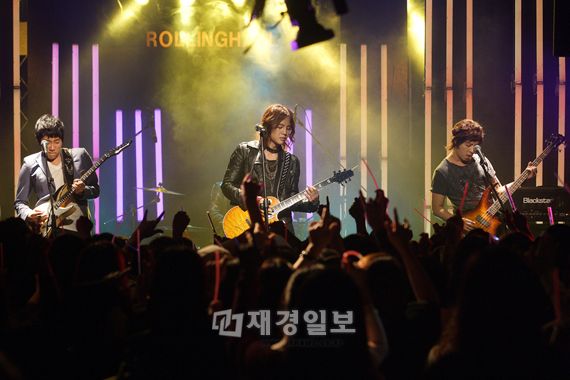 This comes as no surprise, but it's still a treat to finally hear confirmation: actor Jang Geun Seok will be officially debuting as a singer this year. After months of speculation about the when, wheres, and hows, news reports in Japan have confirmed that Jang Geun Seok will be releasing his first solo album on March 23, 2011, and following that up four days later with a mid-scale concert in Japan on March 27.
Best of luck to Jang Geun Seok, who is vocally-gifted enough to pull this double-duty. If he also starts hosting variety shows, Lee Seung Gi will have to watch out! I'm first and foremost a fan of Jang Geun Seok as an actor, but I do adore listening to him sing. His technique may be raw, but his delivery is always spot-on. I guess his innate acting skill always kicks in, because a great actor's line deliveries have the same effect – it connects with the audience.
The album will be produced by the talented producer who brought us all the hilariously catchy "Take Care, My Bus", and the first single will have an eclectic rock influence. Recording is expected to take place sometime in February. I think there is totally a drama god at work, because I just received my Mary Stayed Out All Night OST Part II in the mail today, and I've been listening to Seok singing non-stop for hours now. Sigh, what a lovely way to spend a day.
Click here for the Pony Canyon press release.