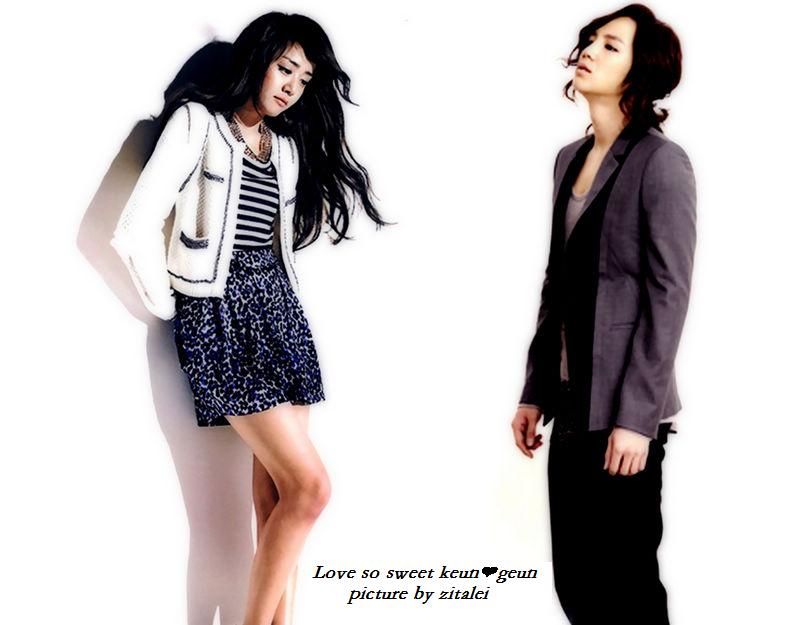 Jang Geun Seok held his Seoul fan meeting last night, performing all his recorded songs from the Mary Stayed Out Night OST, and shared some news about his career in 2011. Other than releasing his first solo album in March, he will be holding a series of concerts in Asia (Taiwan, Japan, Thailand, Malaysia, Singapore, Shanghai) thereafter, and will commence filming for a movie in March slated for a summer release. He mentioned it was a movie that he had already accepted, which makes it the K-movie adaptation of the manga Kimi wa Petto (which has already been adapted into a J-dorama starring Koyuki and Matsumoto Jun). I'm not sure if Han Ye Seul is still onboard, but they need another slightly older, super sleek, outwardly cold but inwardly brittle actress.
 At the FM, when asked which co-star actress he was most satisfied working with, Jang Geun Seok didn't even hesitate and just stated Moon Geun Young. In his mind, she's an actress that doesn't ever capitulate in her craft. He said that when they were acting together, they discussed their scenes, and even often quarreled. Moon Geun Young has very strong opinions, whether its towards acting, or in other areas. In many ways, they are very similar, making them friends who see things the same way. When they were filming M3, Jang Geun Seok was so surprised to discover another person that was pretty much identical to himself. He says they still keep in touch, and sooner or later will be going out for drinks.
Jang Geun Seok also confessed that his favorite song from the M3 OST is "My Precious". I'll be on record stating that even if they never confess to dating, I believe that they are genuinely good friends first and foremost who have a special connection with each other based on their personalities and career development. Hoping they have adorable Geun babies is just me having some fun shipping a truly magical young couple. However, my addiction recovery takes serious steps back everytime one or both of them do something like this. I can't complain, they make my job tracking them fun. Oh my precious cuties, keep on rocking in your careers!
[Credit: FM update and picture from Baidu Geun-Geun bar]