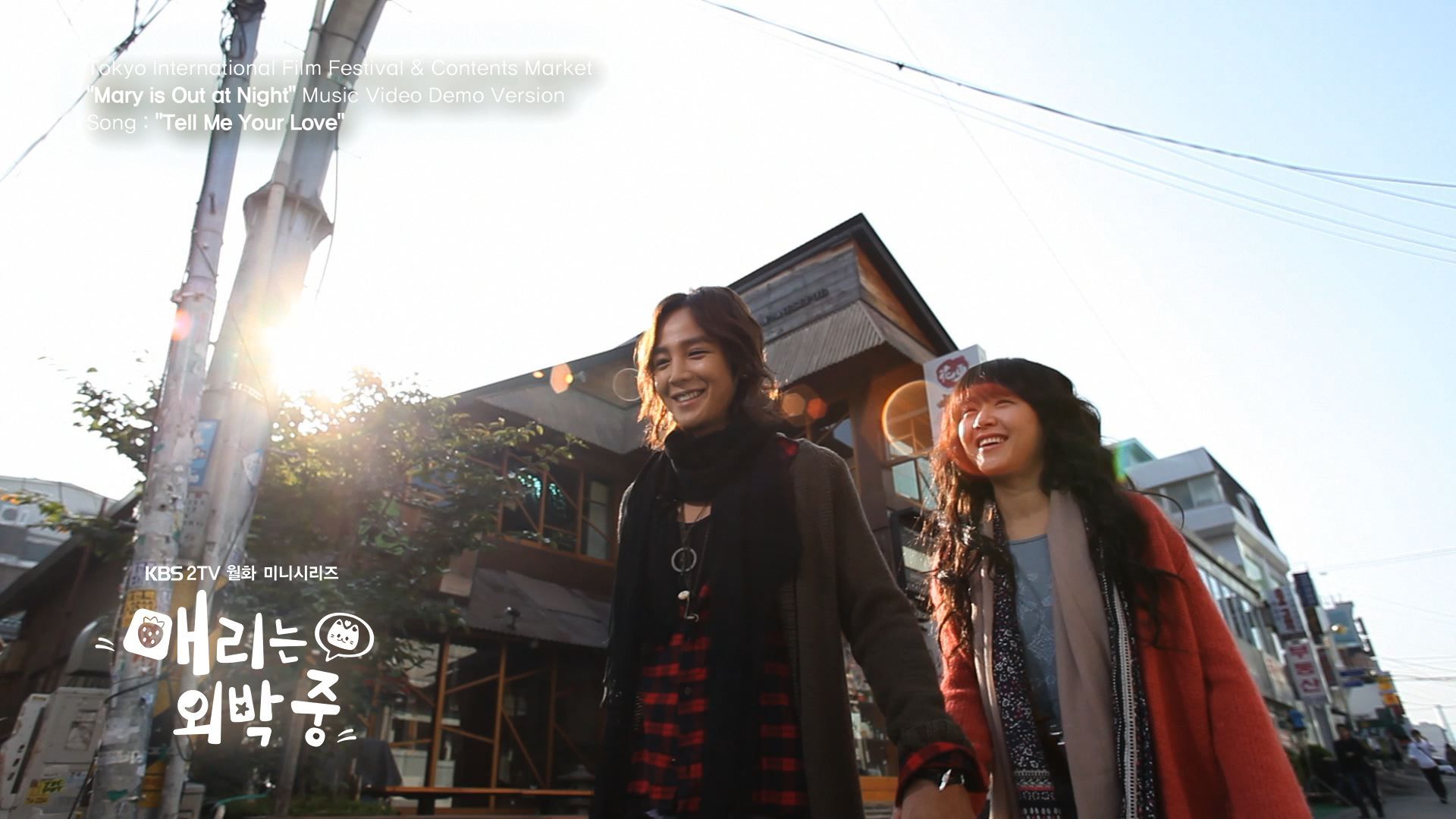 In my drama-watching lifetime, I have only shelled out the dough to buy a director's cut DVD edition of two dramas: City Hall and Tamra the Island. I haven't regretted either purchase, and those two babies sit on the top of my shelf and cheer me up whenever I get frustrated watching a bad drama. A new arrival will soon join them to make it a holy trinity – DNT Media just announced that it will be producing the official Mary Stayed Out All Night (Marry Me, Mary!) DVD set. And it looks to be a monster doozy.
The company made a preliminary announcement yesterday, and be forewarned that the details remain subject to change. Don't take what it is proposing to do as gospel if the final DVD set turns out considerably different than the initial proposal. For now, this is what we can expect: the set will either be an uncut version or a director's cut version (haven't decided yet); if it's the uncut version, the director and his crew will reinsert the cut scenes and add the musical scores as need.
The set will be a limited purchase only, and will include a picture book containing 160 pictures, including many never-before-seen stills. It will include a script for one of the episodes (oh god, please let it NOT be the script for the horrific trainwreck that was episode 15), and the episode script will be selected based on the script the fans most want to see (I want to see episode 7).
It will include about 7 hours (!!!) of behind-the-scenes footage, including never-before-seen material. I DECREE IT MUST INCLUDE THE BTS FOR THE EPISODE 8 KISS SCENE. The entire set will be roughly the size of the Tamra the Island Director's Cut box set. Once the commentary and interview dates are set, fans are asked to go to DNT Media's daum café and leave questions for the cast. The commentary and interview will partially reflect the questions asked by the fans.
1….2….3….. (lemme take a deep breath here)….. OH MY DRAMA GOD!!! 7 hours of behind-the-scenes footage, AND the interviews will be asking questions left by fans? What is this unprecedented fanservice going on? I had to peek at the date to make sure this wasn't an elaborate April Fool's Day joke. DVD production is notoriously subject to change, so if it turns out the final DVD set has one poster, only 30 minutes of interviews asking whether Jang Geun Seok liked his hairstyle, and one additional scene whereby Mae Ri jogged around that mountain top for 10 minutes, then so be it. Until then, I'm choosing to be the most gullible Koala in the world and I buy this boatload of hope DNT Media just announced.
[Credit: DNT Media daum café forum]