I may not be in the right demographic for this ad campaign (as much as I'd like to believe that I'm still 18) by Spris to sell stylin' kicks to teenagers all over Korea, but I can happily enjoy a wonderfully age- and tone-appropriate concept.
Having real young adult entertainers with bright peppy personalities like Kim Soo Hyun and T-ara's Eunjung model fun footwear was a no brainer win-win combo. The fact that the ads feel alive and bursting with youthful energy and flair is just icing on the cake. Now go away and don't bother me, imma eating some cake right now.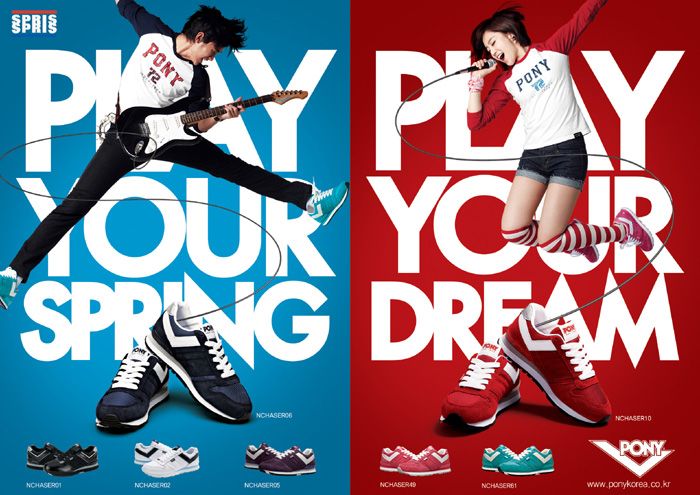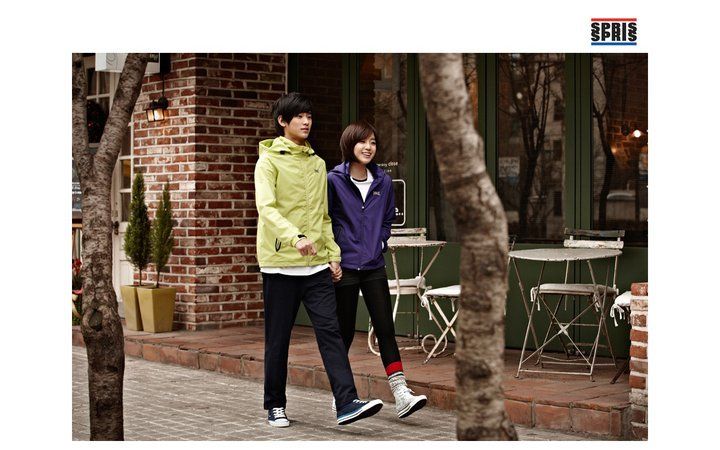 I am currently in the process of crossing the line from loving Kim Soo Hyun in Dream High, to a full blown obsession. DH is not even done airing and I'm already anticipating his next project. I have a feeling 2011 is/will be his breakout year.