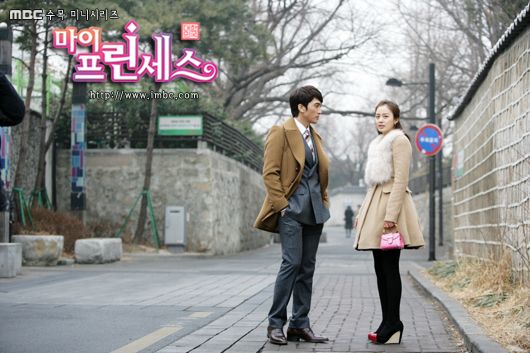 A good thing about having some time to digest and accept a drama's shortcomings is that I don't feel as emotionally vested anymore. I can enjoy it, but when it fails to deliver, I'm not as blue in the face. Not sure if folks will like where My Princess is headed, but at least it appears to be setting itself up for a final confrontation and resolution next week when the drama wraps.
Written preview for episode 14:
Hae Young wants to stay overnight at the unused guest house, leaving Seol frantic and nervous. Hae Young tells Seol that he needs more time with her. He tells her not push away the him that is before her eyes, and she can hate him.
Hae Young arranges for Seol's friend, Gun, and Jung Woo to all arrive at the guest house, and everyone spends a wonderful time together.
On the otherhand, Jung Woo confronts Yoon Joo about taking responsibility for the entire princess legitimacy issue, and to resign. Hae Young hastily arranges a press conference. He exposes all the past matters which Dae Han Group has concealed until now, and apologizes to the people of Korea….
[Credit: written preview released by MBC, translated into Chinese by Baidu My Princess bar, translated into English by me]