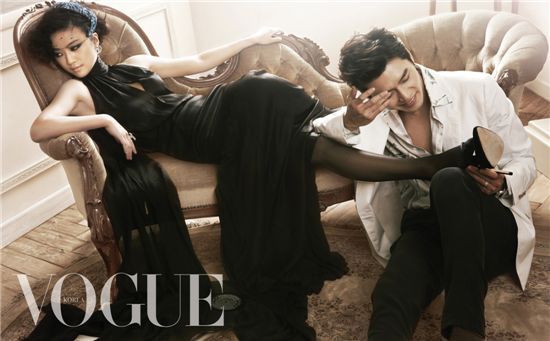 I thought about splitting this into two posts, but I realized it was really destined to be shown together. Hyun Bin and his Manchu (Late Autumn) co-star Tang Wei grace the cover and inside pages of Vogue Korea, at the same time that his Secret Garden co-star Ha Ji Won transforms back into her glamorous actress self for the pages of W Korea. Both are elite high fashion magazines, and both photoshoots capture these stars looking absolutely stunning. Great actors in stylized photos is always a win-win, and I love these pictures.
Binnie looks less gaunt and more playboy in the boudoir. Ha Ji Won works her short cut with some upcoming edgy Spring fashions. Binnie almost always looks fabulous even in his most down and dirty of roles (my theory is that it's the dimples and the cheekbones), but Ha Ji Won is 100% a chameleon. She can either look completely unassuming and average, or so drop-dead gorgeous I have trouble breathing when I look at her.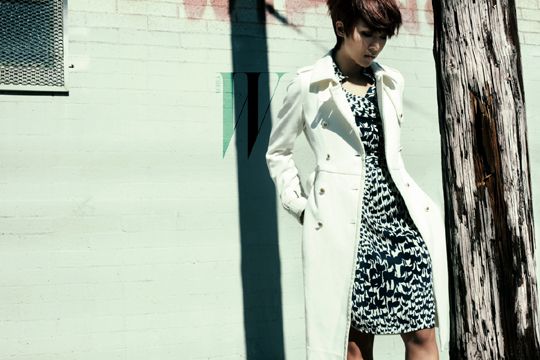 Ha Ji Won's photoshoot invokes an urban isolation that feels at odds with her feminine dresses. I like the slightly harsh colors of the stills, reminding me of being in the Garment District in the early morning hours. Binnie and Tang Wei's photoshoot is clearly a rich urban couple lounging in their hotel room. It's not salacious or foppish, but rather mild and mellow.