Next week is the head-to-head premiere of two seemingly complex and heady melodramas, The Thorn Birds and Royal Family, but all I can think about is for March 16th to arrive instantaneously. That's when 49 Days premieres, of course.
You would think I would have learned my lesson by now and temper my excitement just a bit, but alas, it's not my nature to be anything less than candid with my feelings. Bringing everyone teaser #2 for 49 Days, and I know its not my imagination that every single actor in this drama looks indescribably beautiful.
Teaser #2 for 49 Days:
[youtube=http://www.youtube.com/watch?v=2bpTJQEvdS4]
The media was also invited to the set, and they shot some pictures of the cast and crew. I don't recall the last time a drama has a main set of six leads, other than East of Eden, which was a sprawling 50 episode epic. On an unrelated note – why does Jo Hyun Jae and Bae Soo Bin have the exact same haircut, and Jung Il Woo gets the cut of glory?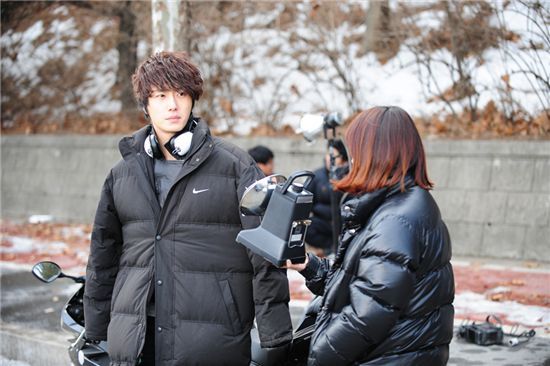 Some of my personal opinions on what I expect to see: the best actor in the bunch is Seo Ji Hye, with Jung Il Woo a close second; Lee Yo Won is always better when she plays animated characters, and I glimpse it in her when she is in her possessed state; Jo Hyun Jae is a very reserved yet limited actor who I always love no matter what, but he truly shines when he has amazing chemistry with his leading lady because he's the epitome of a soulful actor; I'm dying to see Bae Soo Bin play an edgy character and not your neighborhood oppa; and I think the weak link will be Nam Gyu Ri.