Upcoming Qing Dynasty time-travel and palace intrigue C-drama Bu Bu Jing Xin (步步惊心) held a media event this week to introduce its first trailer (and likely as a head-toss to its rival Jade Palace Lock Heart, which is ending its broadcast this week). I checked out JPLH when it first aired, and its not to my liking, so I'll remain cautiously optimistic that BBJX will be as good as it looks so far.
Trailer for BBJX with English Subs:
[youtube=http://www.youtube.com/watch?v=zwxpgKBcjSw&feature=player_embedded]
I love the fact that all the stars showed up at the media even dressed in their Qing Dynasty outfits, except for lead actress time-traveler Liu Shi Shi, who went with a gorgeous flowing dress to accentuate her modernity.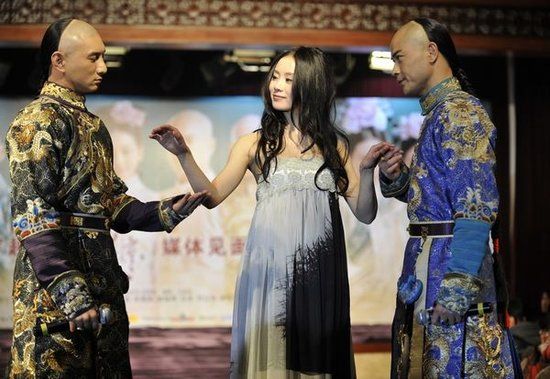 Watching the trailer, my impressions are that this drama is as stunning as the stills indicated, the acting seems to be uniformly top-notch, I love the chemistry between Nicky, Shi Shi, and Kevin, and the tone and vibe (serious yet lively) is totally my thing.