I really love the Giordano 2011 Spring ad campaign, and its not just because Jung Woo Sung is in it. I love the playful naturalness of the shots and the concept, which really dovetails with the clothing basics that Giordano is known for. Simple clothes for hanging out with friends. Now if only I could get some friends like Jung Woo Sung and So Ji Sub.
If my I Lub You came over I'd cook him pasta, too!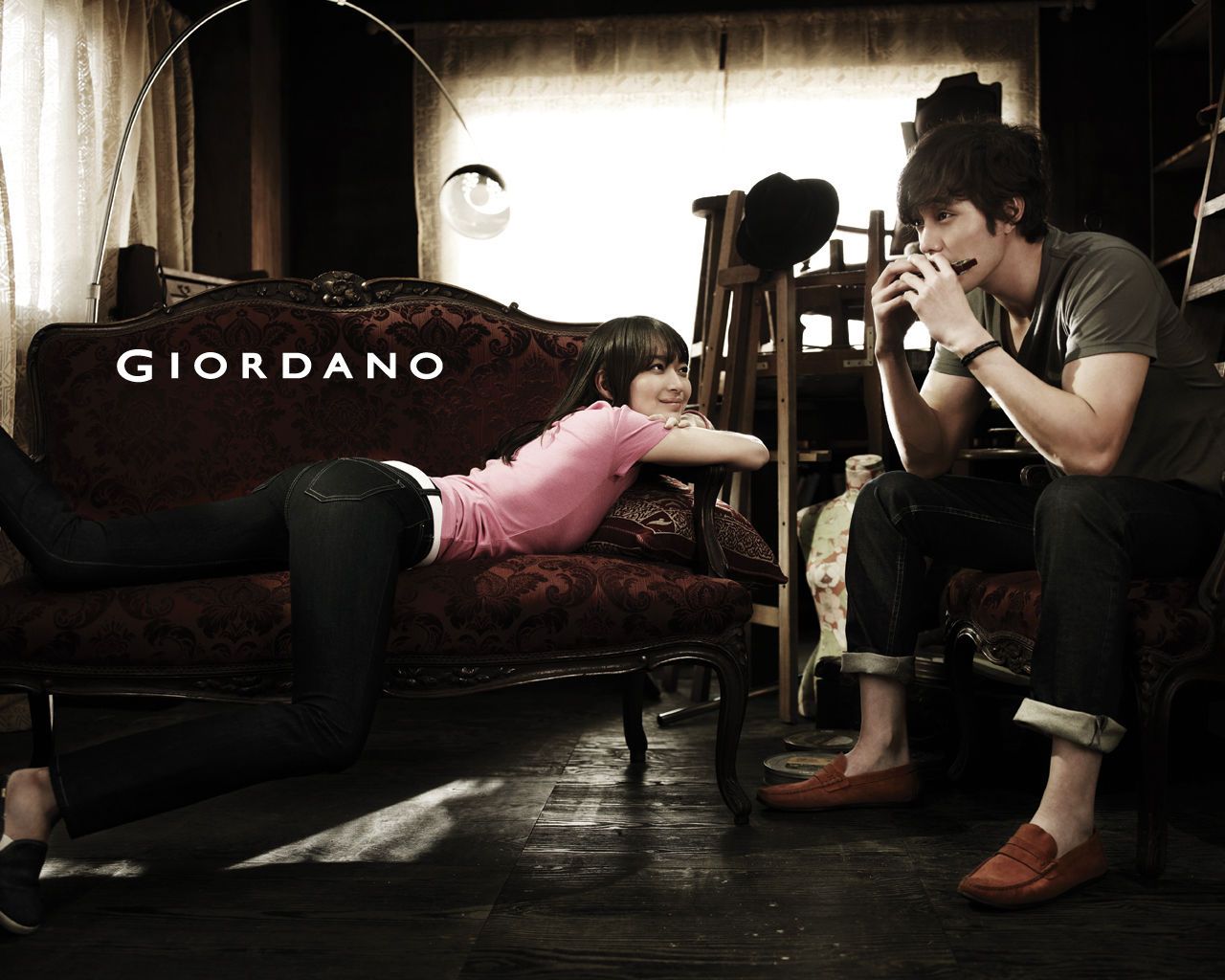 Normally the sight of So Ji Sub playing a harmonica with his long fingers would mesmerize me, but I am strangely enchanted by Shin Mina's derriere.
I reckon not everyone can look as good as these people wearing the same Giordano clothes, but gosh darn it, I want to try anyways! Giordano, you win this round against my wallet.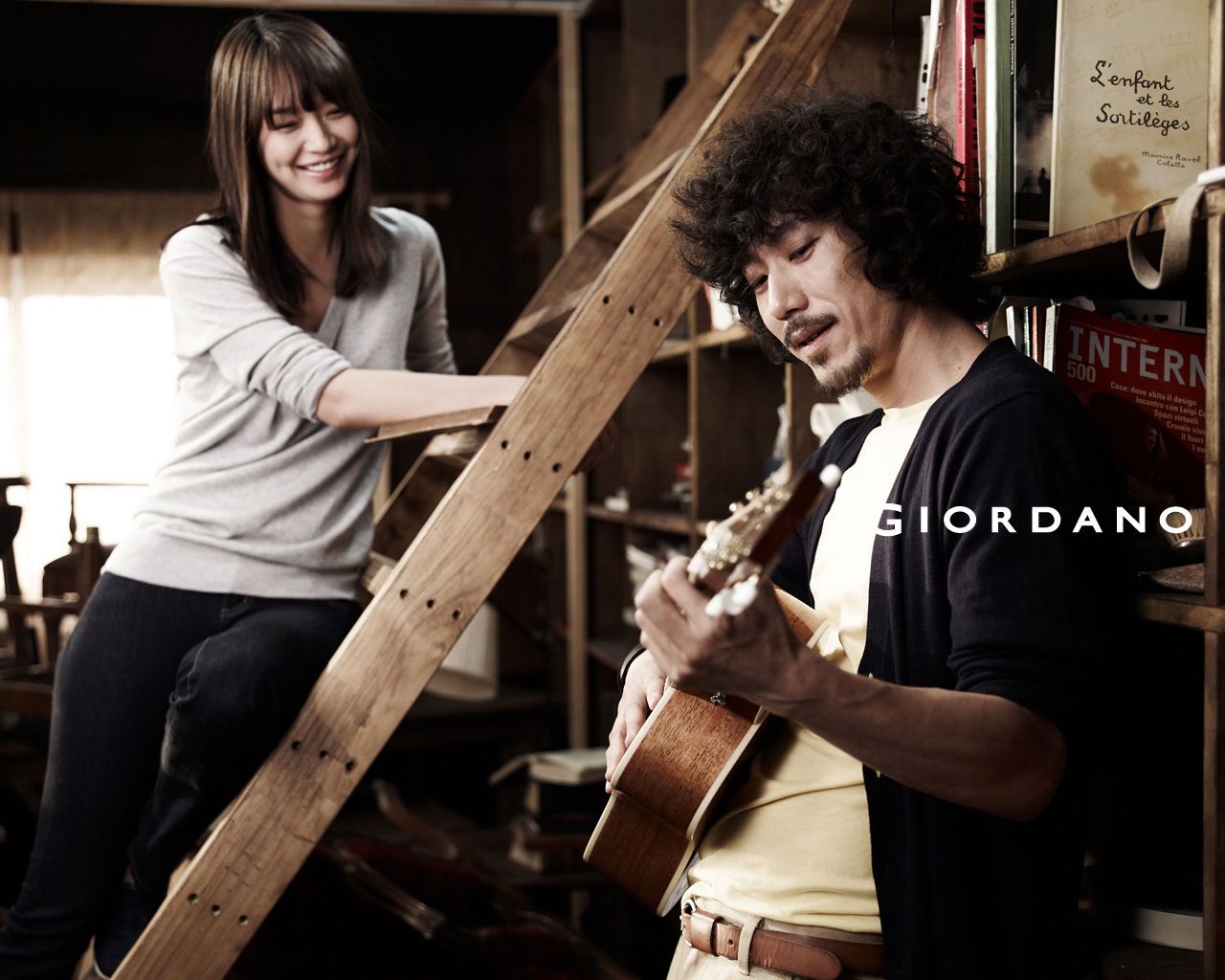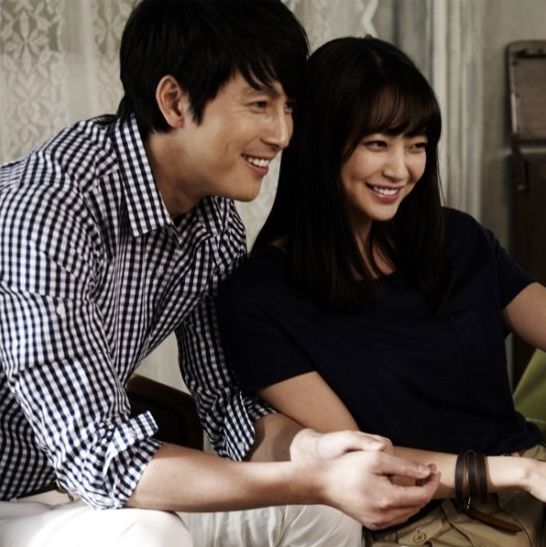 Shin Mina may not be an actress that I'm particularly fond of, but I have to hand it to her – she's a born CF queen. She can transform herself into any image easily, and then convince you that you have to try it.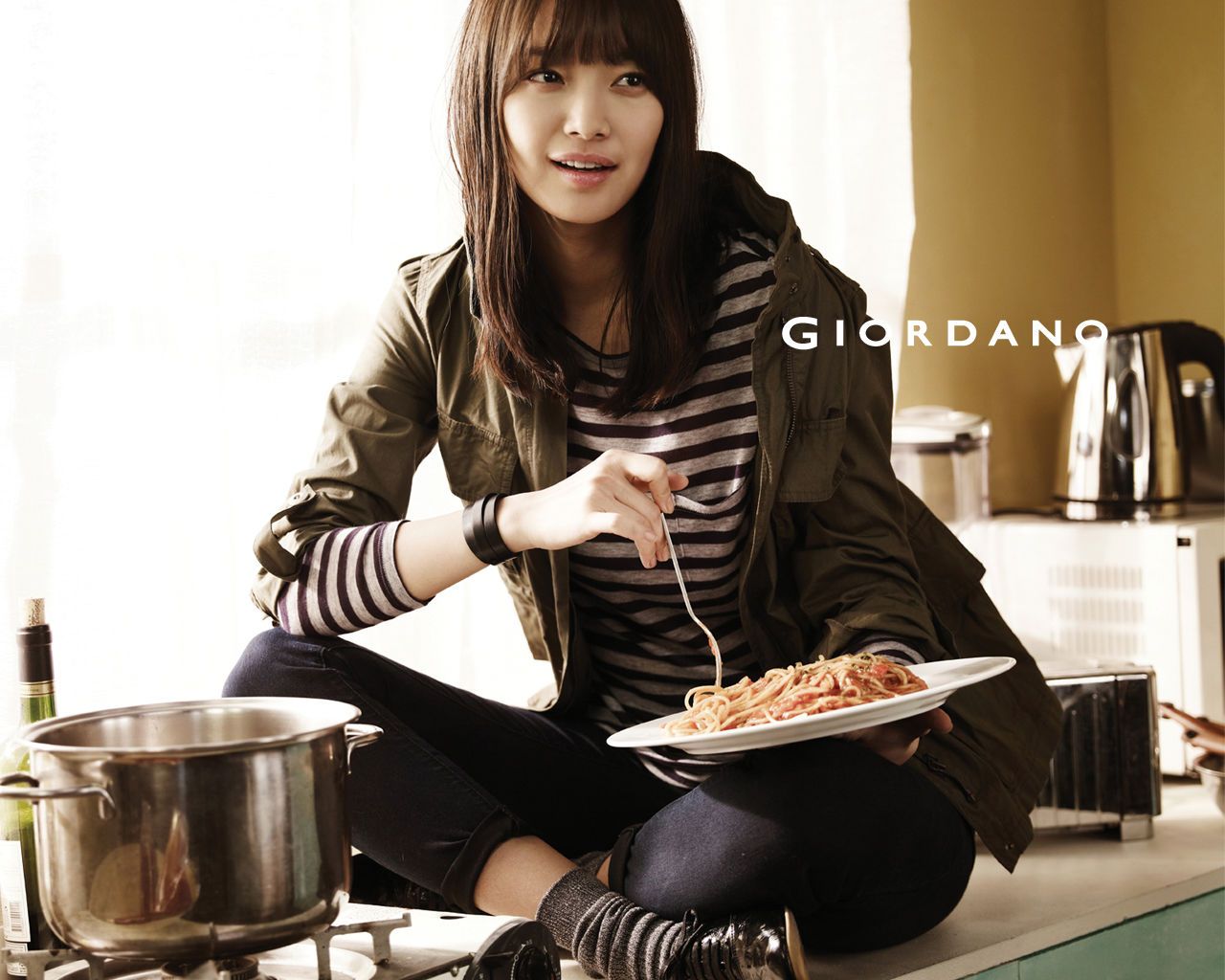 Giordano Movie (Part 1):
[youtube=http://www.youtube.com/watch?v=_nziVGu0cSI]
Giordano Movie (Part 2):
[youtube=http://www.youtube.com/watch?v=WGultd64uP8]