Y'all know I love Ha Ji Won, even if her character and all of Secret Garden drives me nuts. Since wrapping SG, rumors have Ha Ji Won's next project being potentially joining Jang Dong Gun in a drama about the President of Korea (which seems to be quite a popular topic recently, what with Go Hyung Jung doing Daemul and Choi Soo Jung in President).
Ha Ji Won is featured in two high fashion magazines this month, the first of which is a pictorial she did for W Korea shot in Los Angeles. I brought some pictures of that photoshoot in an earlier post (here), but now the rest of the stills have been released. In addition, Elle Korea did a feature of her when she attended the Prada fashion show in Beijing, and she looks so stunning she makes me weep for not being her.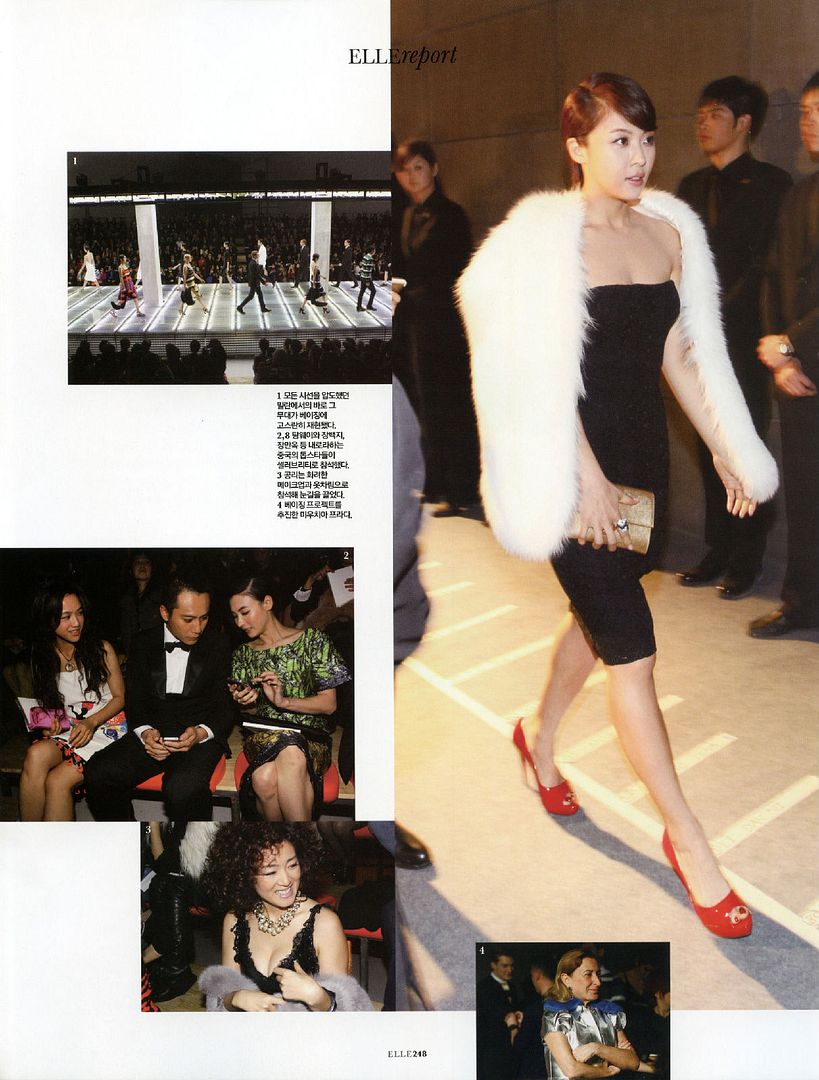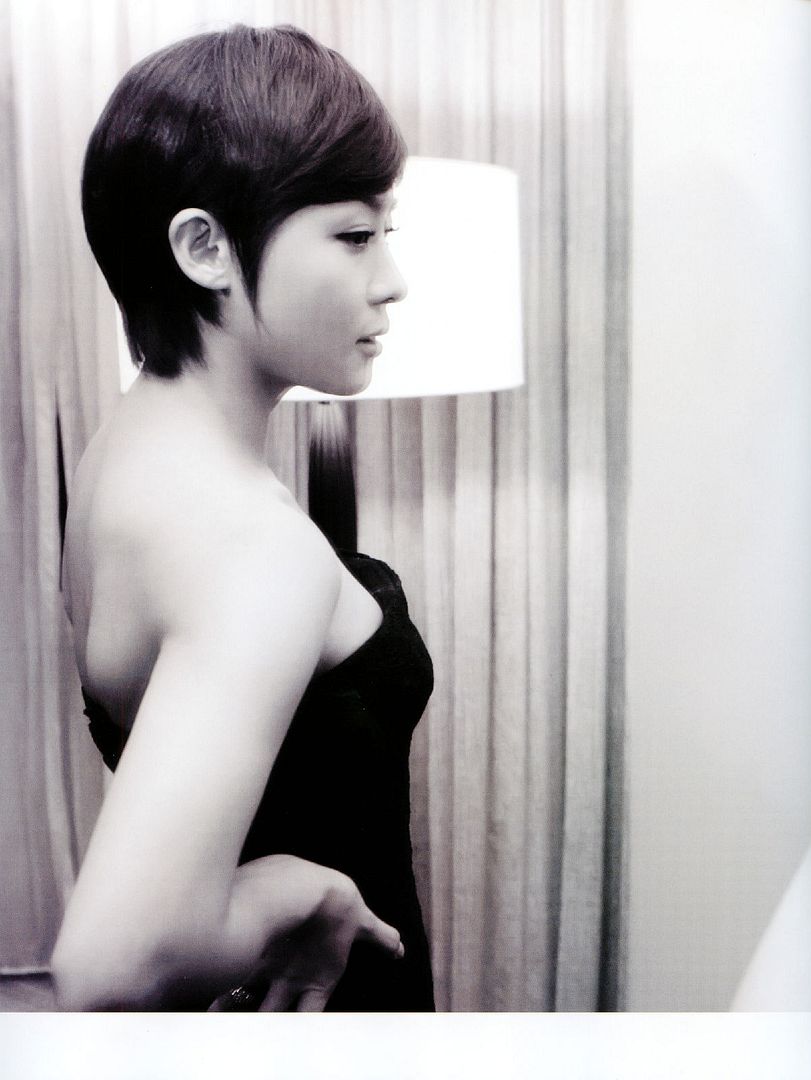 I love everything about the way she looked at the Prada fashion show – elegant, simple, sleek, chic – exactly what I expect a movie star to look like at a black tie event. I continue to love her W Korea fashion shoot, and these addition stills emphasize how she really captured the city aesthetic paired with an edgy sensibility. I don't recall ever seeing Ha Ji Won with such a vibrant hair color, but I must say she owns it and makes it look sensational.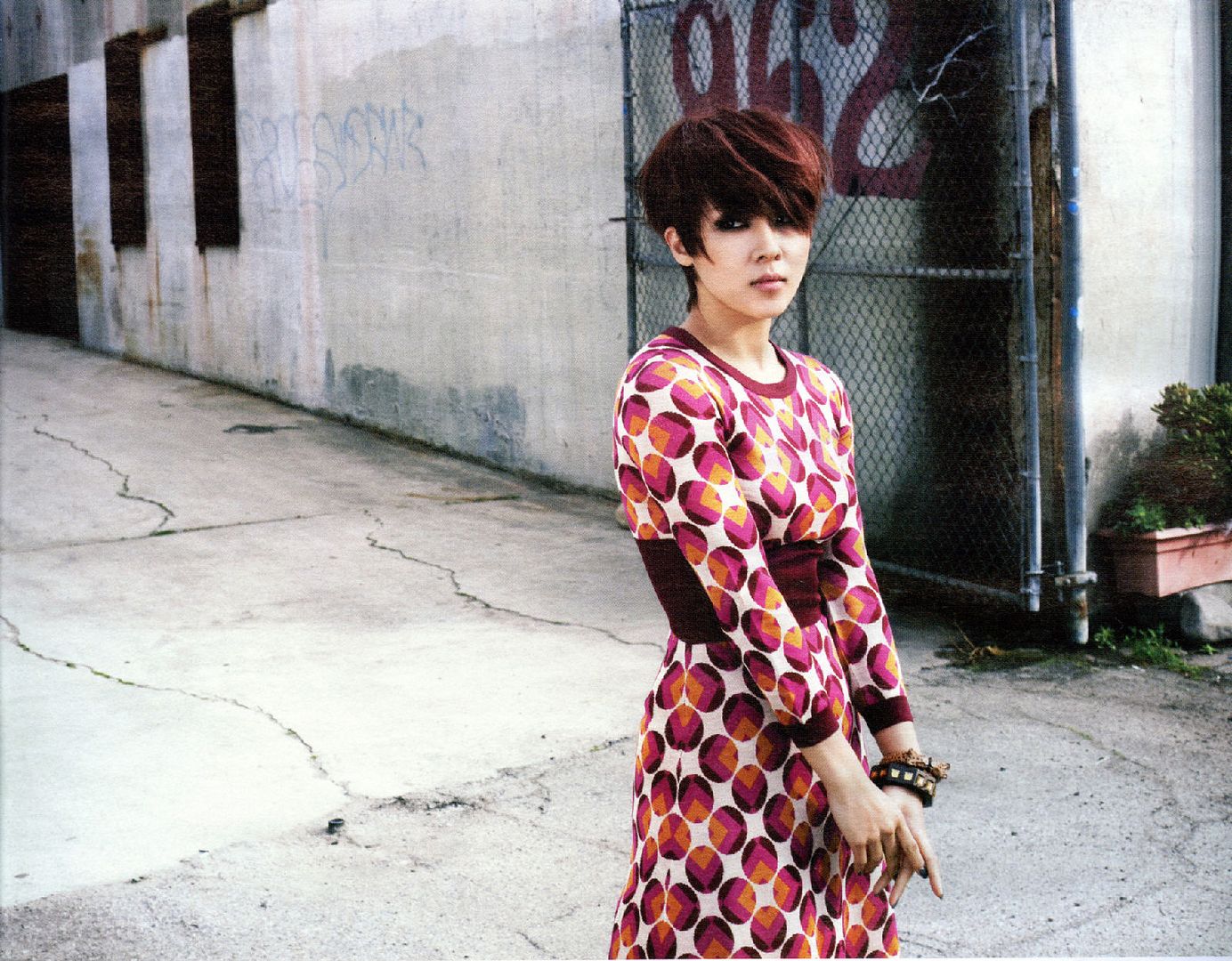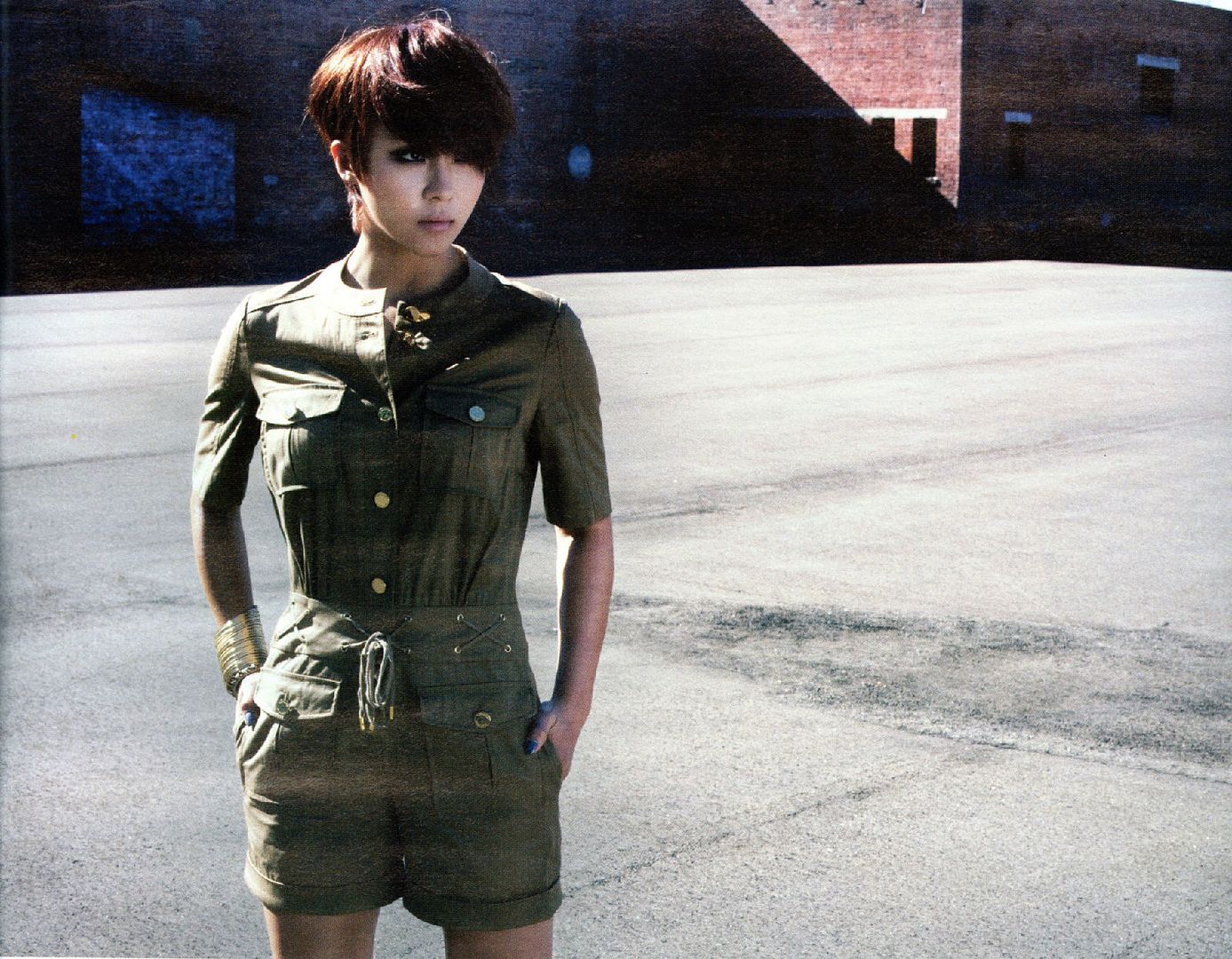 My sole worry for Ha Ji Won, which I've only recently considered perhaps a stumbling block, is that I hope she continues to push her acting talents and range and not fall back on the fact that she is such a mega super star now. I found her SG performance weaker than anything I've seen in her portfolio, and it gave off the impression that she was playing Gil Ra Im like a parody of all Ha Ji Won scrappy characters of yester years.
[Credit: all pictures from W Korea or Elle Korea]