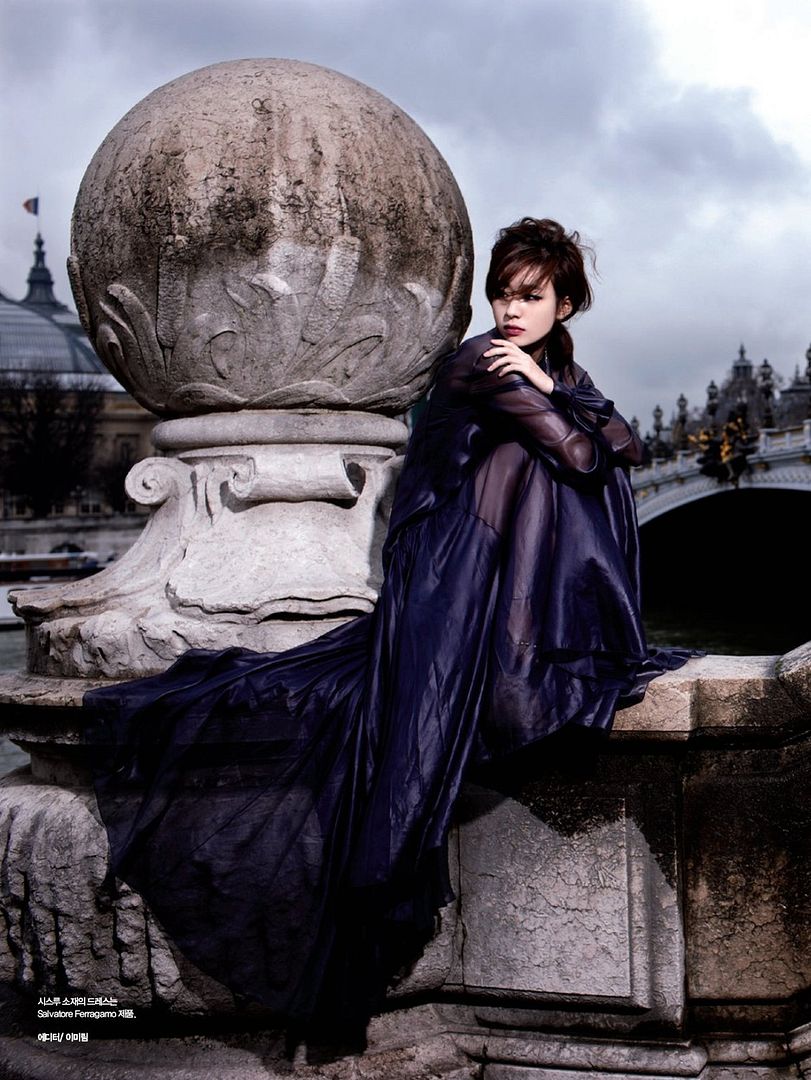 It really must be Spring already, because the fashion magazines are all brimming with gorgeous photospreads, one after another. I'm up to my eyeballs in staring at stunning ladies wearing exquisite clothes. But what the heck, it's all good, especially if the model in question is an actress I happen to like.
I can't help it – there is just something so likeable about Han Hyo Joo. I only wish that she could become an actor whose skill was in proportion to how beautiful she is and how much I like her (kinda like how I think of Ha Ji Won). But she's yet young, and I'm got lots of high hopes for her. Her March photoshoot for Harper's Bazaar magazine is beyond sensational – the clothes, her makeup, and every shot is perfectly framed.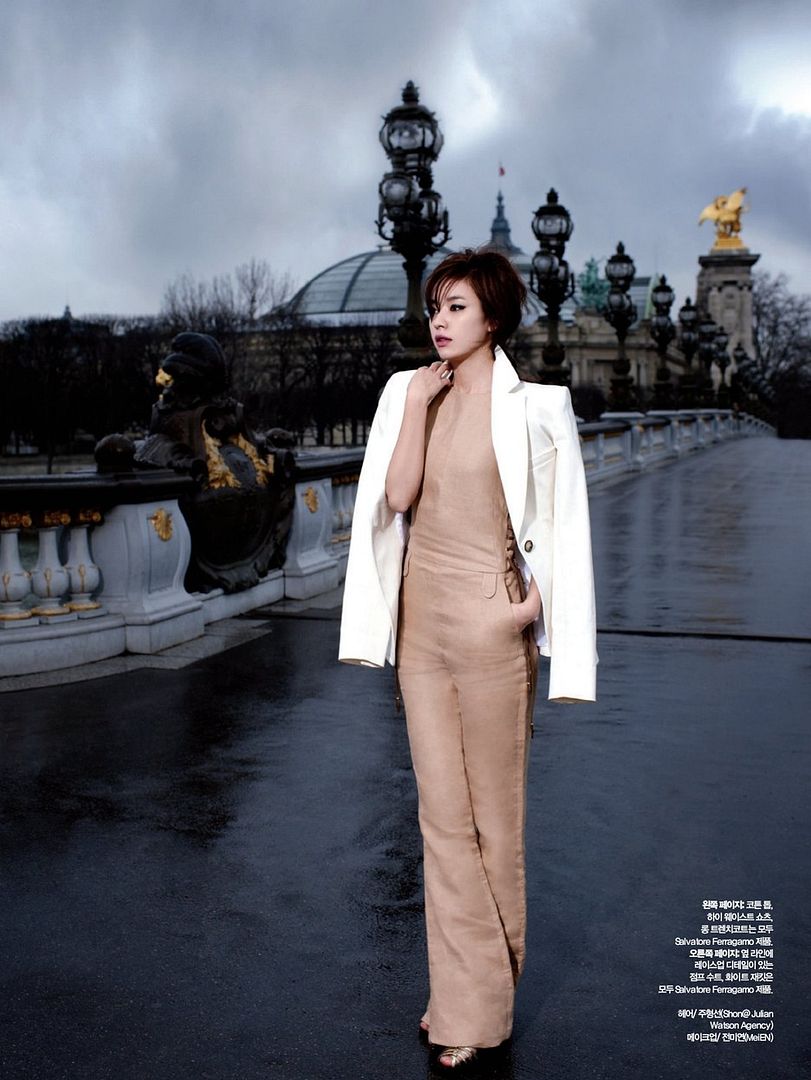 I actually prefer Han Hyo Joo in these types of edgy, high fashion shoots, because the juxtaposition of her fresh girl-next-door looks with the fierce visual connection with the camera is totally mesmerizing. She's got a great understanding of taking photos, and I wish that her restraint would also carry over to her acting. Up next for Han Hyo Joo is a boxing movie with So Ji Sub.
[Credit: all pictures courtesy of Harper's Bazaar Korea]