D-day has finally arrived for Binnie fangirls the world over. Hyun Bin, now back to being extraordinary Mr. Kim Tae Pyung, enlisted in the marines yesterday to serve his country for a two year mandatory service. My hats off to you sir – for being so unbelievably amazing in real life that I both weep and cheer for the prospect of not seeing you for two years.
During the enlistment ceremony, Binnie took off his hat to show his newly shorn locks, he cried when he said his goodbyes, and then he got on his knees and did the most honorable bow to his fans and loves ones in Korean culture (the one you give your elders at funerals!). I simply have no words for him other than this – make this MS the best two years of your life, Binnie, and everything you want to accomplish, because we'll be here waiting for you.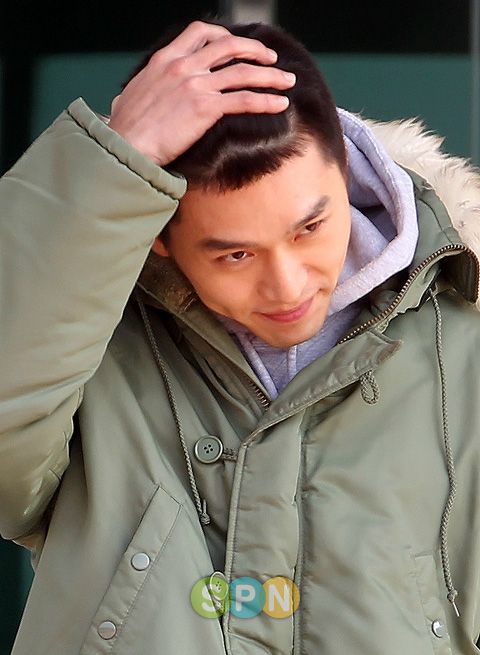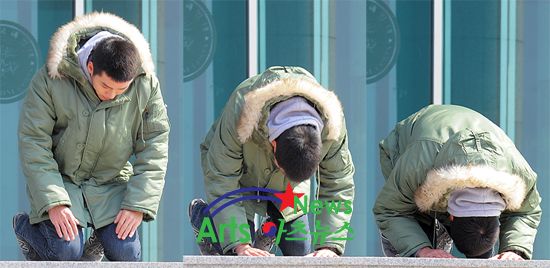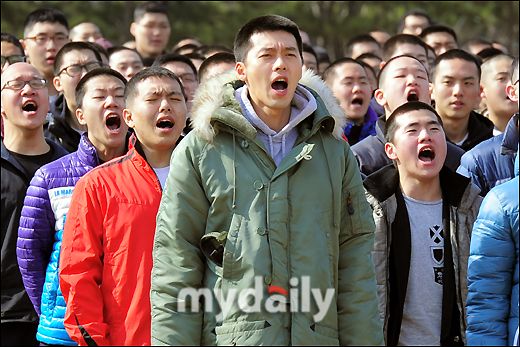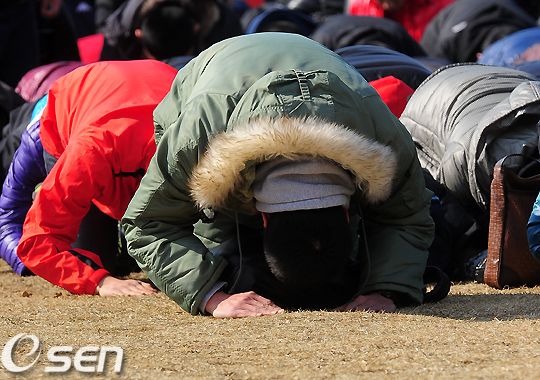 Seeing how sincere Binnie is towards this next challenge and opportunity in his life, as opposed to having a reluctant attitude about taking a break at a career high to go serve in the military with ordinary folks, I cannot help but smile when I send him off in my mind. I'll miss your smile, Binnie, but I'll miss your talent, heart, and introspective soul even more.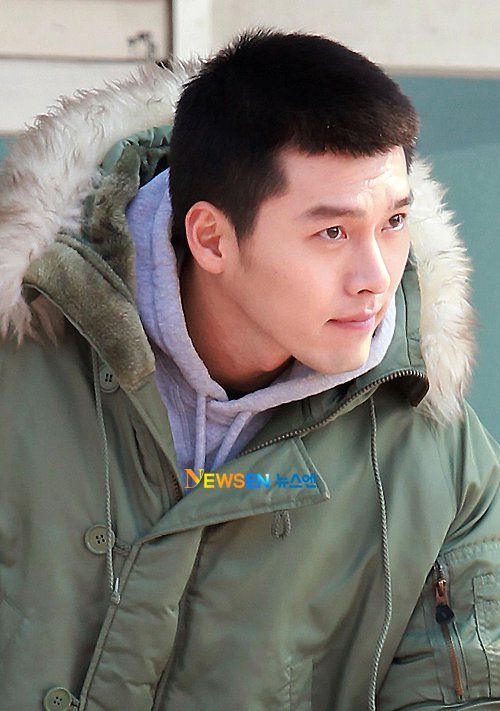 Oh man, seeing his crew cut and knowing he's gone for two years makes me want to rewatch Friends Our Legend, his best acting performance to date. Binnie entering MS is like seeing Dong Soo (his character in FOL) leaving for a stint on a fishing ship – poignant and wistful.
[Credit: all pictures from the respective news agencies as identified]