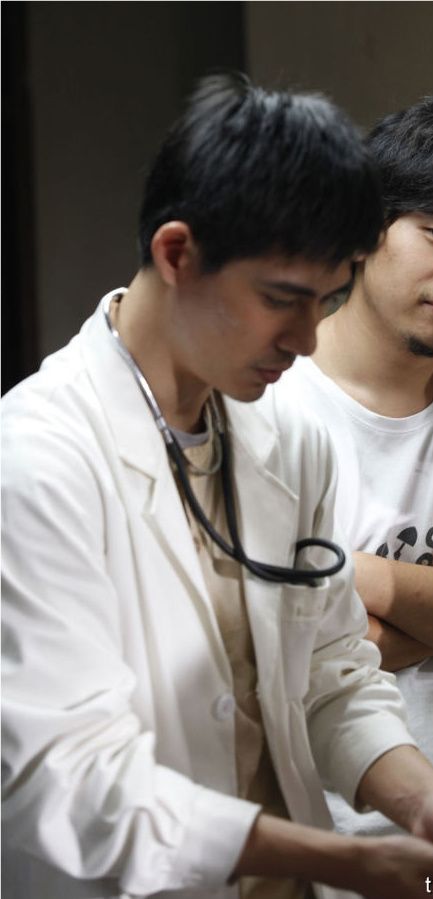 I love Weibo. Weibo is my friend, because it brings me goodies galore. Y'all know I love Zai Zai (Vic Zhou), and his upcoming drama Coming Home is one of my most anticipated dramas of the year. Filming was completed last month, and the drama has headed into post-production. It's a China-Taiwan collaboration, and I haven't heard any definitive airdates from either side of the shore.
What I have heard is that the title may be changed for the third time – it went from Pacific Steamer 1949 to Coming Home and now it may be changed to to The Other Shore 1945 (彼岸1945). The production crew members have released a slew of BTS pictures of its two leads Zai Zai and Janine Chang. All I can say is Zai Zai in period costume makes my knees go weak.
My Zai Zai looks sooo gaunt (he lost weight to play the role of the army medic with torn loyalties and loves), but Janine looks breathtakingly beautiful. I feel a little like I'm cheating on Yun Jie-Yong Yong, but I have to admit that I am dying for the third Zai Zai-Janine collaboration to finally produce a love story between them onscreen.