When you are caught strolling the streets of Paris, sometimes the most logical explanation is the only explanation. Jung Woo Sung has pretty much confirmed that he's dating Lee Ji Ah, though his words were more like they have a positive feeling for each other. He wanted to make an announcement at his fan meeting later this month, but the news broke unexpectedly when they were snapped together in Paris last week.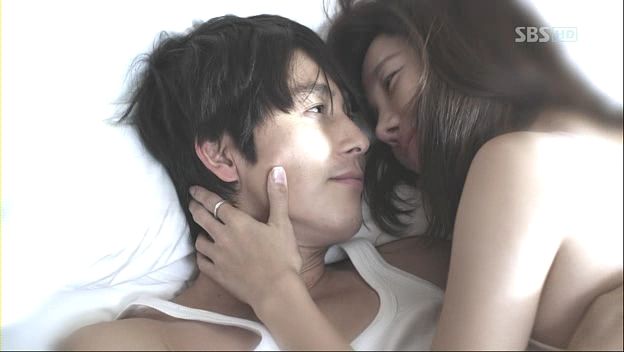 He doesn't feel right talking about relationships when the world should be more concerned with the disaster in Japan, so he didn't elaborate any further. Jung Woo Sung is a very private and reserved guy, so this is confirmation enough for me, and I neither expect nor need any explanation for why or how long. I'm happy if he's happy. I have to say that Jung Woo Sung had way more chemistry with Lee Ji Ah in Athena than he had with his leading lady Su Ae.
I've been wanting Jung Woo Sung to date some of his co-stars for a long time, most notably Son Ye Jin from their A Moment to Remember explosive chemistry. If I had any say in it (which I don't), I would have never picked Lee Ji Ah, because I can't stand her acting. But it's their real life, and as a fan all I can do is hope he's happy if it works out, and that he'll be just fine if it doesn't. Now I'm off to make me a voodoo doll. Some bitch done steal my man.