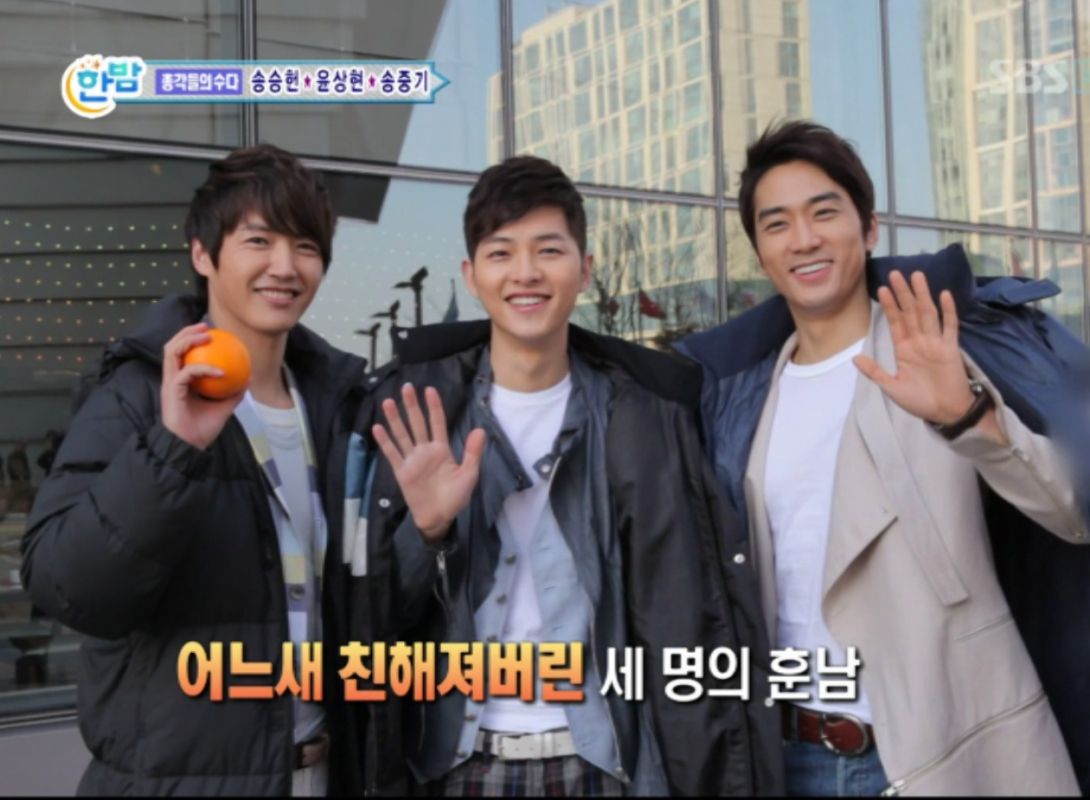 Awwww, my Heon oppa sure knows how to give fan service. Song Seong Heon, Song Joong Ki, and Yoon Sang Hyun (three guys I absolutely adore to watch onscreen) were shooting a CF together when an entertainment news program interviewed them. They were asked the usual "which girl is your ideal type" question, and Song Seung Heon winnowed down his list until he ended up picking Kim Tae Hee.
My sister called the other day to tell me that she finished My Princess, and she very much liked the OTP, and that was about it. But the OTP was very cute, and the rest not so much. If Jung Woo Sung can end up dating Lee Ji Ah after filming Athena together (they both are suffering from PTSD from working on that abomination of a drama is my conclusion), then Heon-Hee shippers can keep the faith! Especially after Song Seung Heon so openly stated his preference.
What's funny is that the interviewer made him pick specifically between Kim Tae Hee and Lee Yeon Hee (his co-star from East of Eden where it was rumored they were exceedingly friendly with each other), and he immediately picked Kim Tae Hee. Sadly though, half the men in Korea pick Kim Tae Hee on a regular basis as their ideal girl, so perhaps it isn't too telling. Still, they'd make beautiful babies together.
Song Seung Heon interview:
http://www.youtube.com/watch?v=nn_Hg-t8jUE