Best Subversive Casting Ever! I just realized that the upcoming MBC weekend drama Can You Hear My Heart has cast veteran Jung Bo Seok as the mentally disabled father of the lead actress character played Hwang Jung Eum. If anyone has watched all 60-episodes of Giant (truly an epic masterpiece), then you'll likely ROFL along with me, because Jung Bo Seok spent a better part of that drama wanting to maim, kill, dispose of, and generally do away with Hwang Jung Eum's character, who had the misfortune of falling in love with his son. Oh, and lest I forgot, Jung Bo Seok's character also killed Hwang Jung Eum's character's daddy in Giant (I can't explain, it's a really long story).
So now the drama gods are going to make Jung Bo Seok repent by playing the loving simpleminded daddy to Hwang Jung Eun? Brilliant, and now I'm totally checking out Can You Hear My Heart. Well, that, and also my undying fascination with Nam Goong Min, who I cannot for the life of me understand why he's not broken out yet as a certifiable male lead. Compared to sweet smiling Kim Jae Won who plays the lead here, Nam Goong Min makes my toes curl in all the right ways. Check out the preview released by MBC below. It actually looks not bad.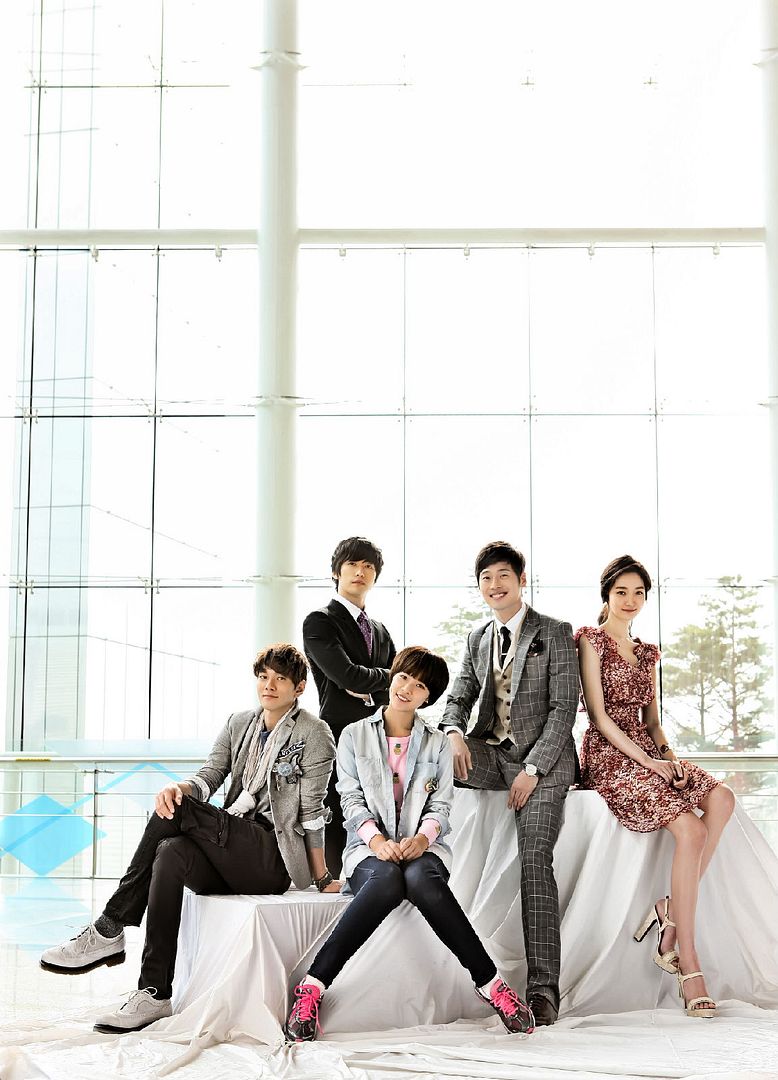 But I just have to vent for a teensy bit here, so pardon me, but costume designer why the hell did you drop a mushroom haircut on Hwang Jung Eum? Why? WHY? Whhhhhyyyyyy? It's the ugliest haircut I've seen in a LONG time on any character onscreen, probably the ugliest thing next to what Show Luo purposely sported as Lin Da Lang in Hi, My Sweetheart.
I'm going to have to work twice as hard now to overlook that 'do and concentrate on her character and the acting. I hate it when dramas style a poor and simple character like she was blind and lacked a shred of fashion sense. Ever heard of straight shoulder length hair? Easy to maintain and a no-brainer haircut. Hwang Jun Eum's bowl cut here gives off the impression that she went out of her way to obtain the world's ugliest cut from the world's worst hairdresser. Geum Soon would be appalled.
Preview for Can You Hear My Heart:
http://www.youtube.com/watch?v=uPGWHtzxe_o
After watching the preview, I really cannot stress what a phenomenol actor Jung Bo Seok is. He blew me away in Giant as the brilliant soulless mastermind orchestrating plot after plot for his personal gain and validation. In the preview, his warmth and charm immediately washed away any remnants of Jo Pil Yeon (his character in Giant). Also, totally shallow and completely pointless, but when Namgong Min turned around in the preview, I gasped because he's gotten even more goodlooking. Yes, handsome does mature like fine wine.