March is almost over, April is around the corner, and May will be here in a blink of an eye. A ton of new dramas are premiering in May (City Hunter, The Greatest Love, Maids, Pretty Young Woman, et. al.) and all of them have announced casts, are in production, and some have actually started filming. Except for Sweet Scandal, the SBS drama that was given the post-Midas time slot in lieu of Poseidon.
After the last round of rumors, Park Shi Hoo clearly isn't doing it since he's pretty much inked for Maids, and I'm way more intrigued by the latest name bandied about. Rumor has it that Kang Ji Hwan is the potential male lead. Kang Ji Hwan paired with Yoon Eun Hye? My brain just exploded from the euphoria.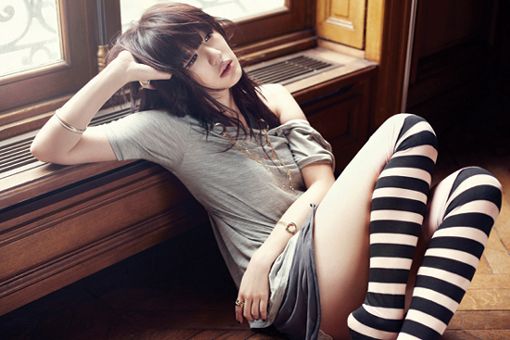 Casting pigeons also have Song Joong Ki's named attached to this project as well, but for now nothing has been verified by SBS or the production company. However, it looks increasingly like this will in fact be Yoon Eun Hye's next drama vehicle. Her movie My Black Minidress had a solid premiere this weekend, and that's always a good sign. I'm fascinated about Sweet Scandal because it can potentially be awesome or a train wreck or a marvelous drama dream come true. Now if they can only confirm a cast.