For the past year, Lee Seung Gi and Lee Min Jung have been the spokescouple for the Kolon Sports brand (which I'm assuming is the rival sports brand to the Eider brand represented by Jang Hyuk and PIE). I'm not much of a nature gal, though I do love sports. The thought of camping, hiking, and sundry other outdoorsy activities appeals to me only if there is a tent by the name of Four Seasons pitched at my destination.
But dagnabbit, seeing bright and cheery Seung Gi and Min Jung all fresh-faced and prancing around healthy and happy makes me want to get my behind out of this chair and go for a 15 mile hike. Now if they only made a laptop that allowed me to hike and blog at the same time…..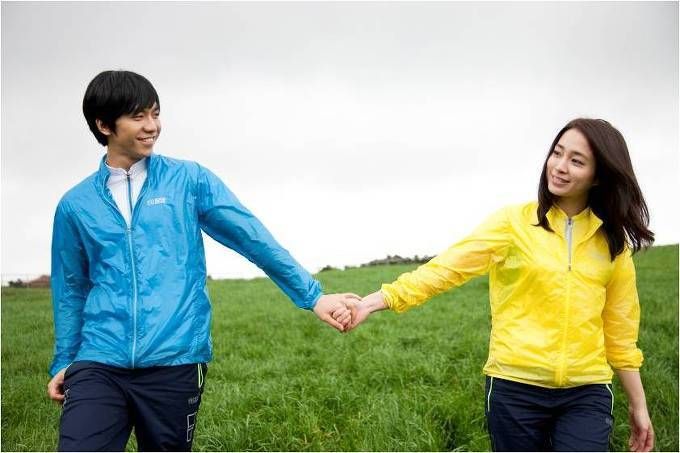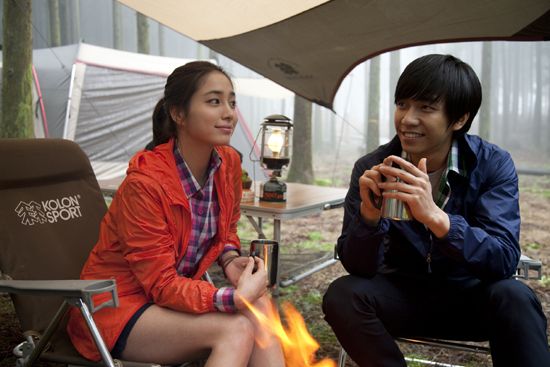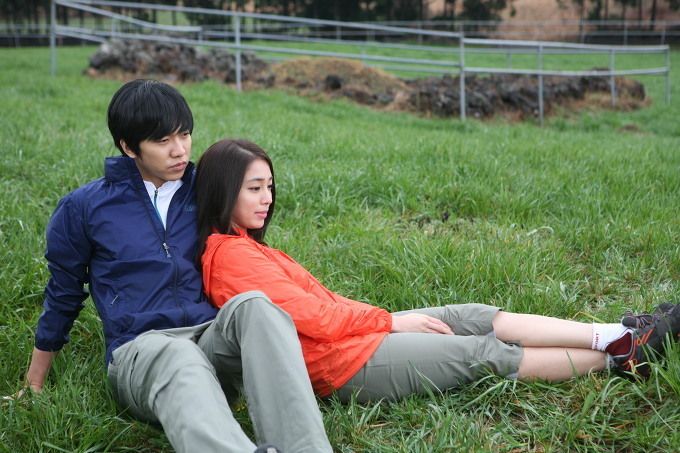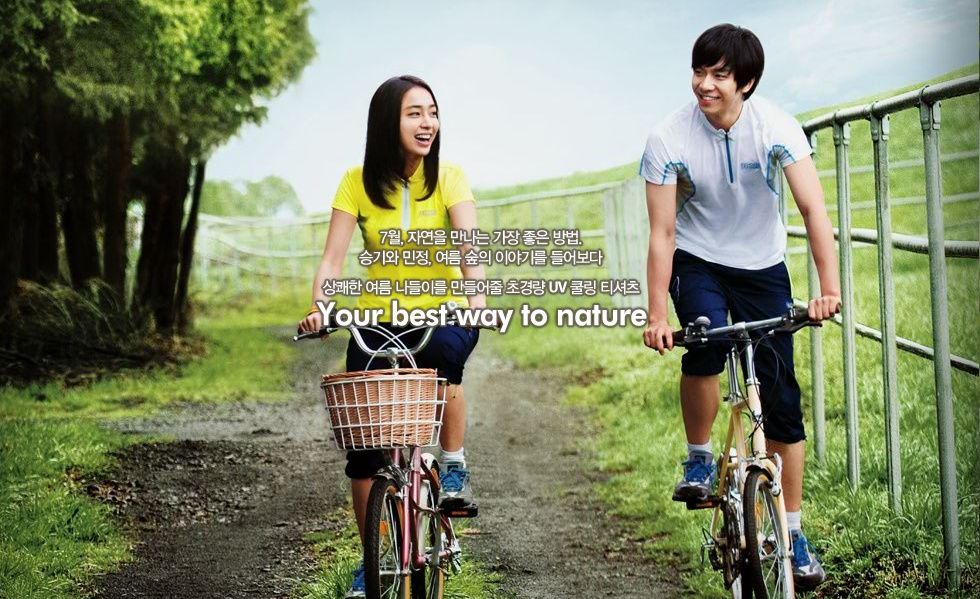 The tagline for the ad campaign is "Your Best Way to Nature" – which I interpret as only people who are as blessedly goodlooking as Min Jung and Seung Gi can find their way to nature, and so happen to be dressed in Kolon Sports attire.
[Credit: Kolon Sports]