It's confirmed! Oh praise the drama gods, ye benevolent and crazy deities up above. A pairing that I dare not even dream about until a month ago because it seemed so impossible is now officially a reality – the production of Lie to Me have comfirmed that Yoon Eun Hye and Kang Ji Hwan will be the leads for the upcoming romantic comedy. Both are on my personal list of favorite actors (near or at the top of the list to be honest), and both can coax chemistry out of a log or a wet sponge.
These two ooooze charisma by the bucket loads, and are so beautiful my eyes hurt just gazing at their gorgeousness. And now I can officially say it – the Coffee Couple is born! (YEH did Coffee Prince, KHJ did Coffee House). But this also puts me in a quandry – I can't decide which drama to recap come May, this or Best Love? Oh woe is me and my plentiful drama plate next month.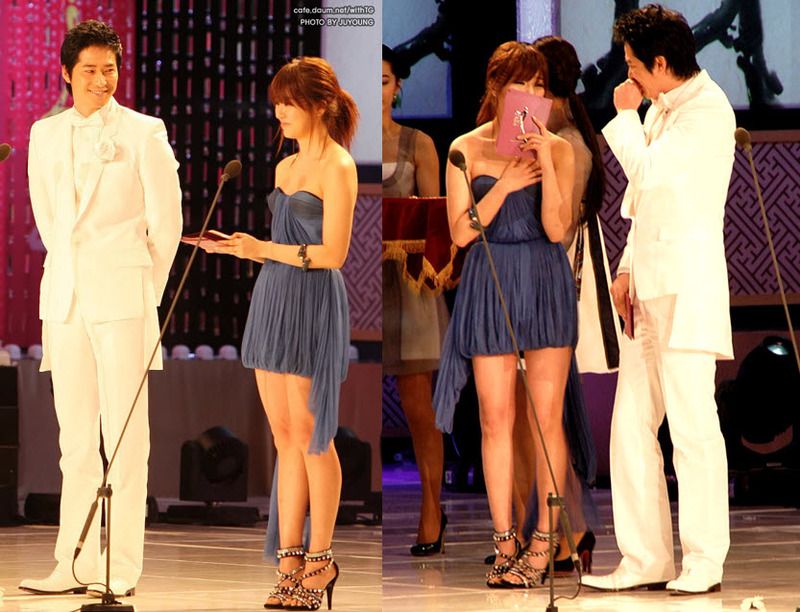 I don't even care who the second leads are, to be honest, and frankly as long as the script has plenty of angsty emoting and making out, I'll be happy. I feel so utterly shallow, but I already judged myself so no need to judge me. Yoon Eun Hye and Kang Ji Hwan actually presented at the Baeksangs as a presenting couple, and they looked so good together back them I had heard the mumurings of them acting together in the future. Now I can scratch this off my drama bucket list.
[Credit: Sports Seoul news]