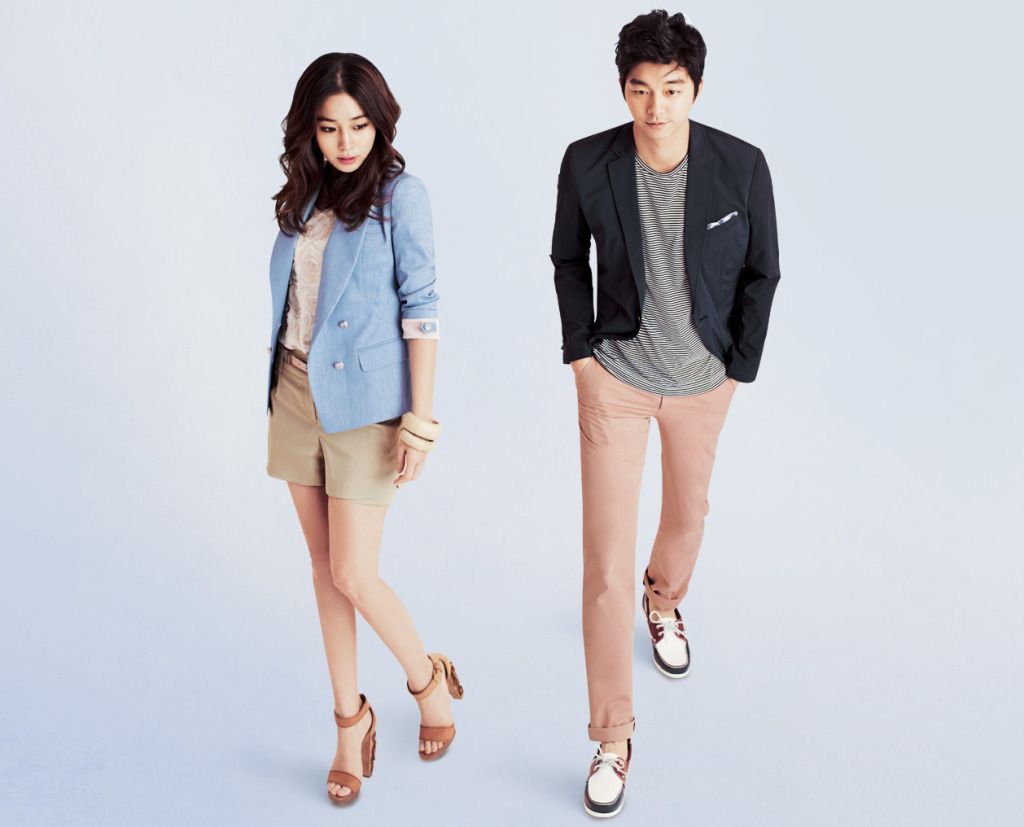 Fashion is always a season ahead, so the casual preppy clothing brand Mind Bridge just released the preview stills of its Summer 2011 collection this week. I'm not quite sure why MindBridge decided to have its two beautiful spokespersons Gong Yoo and Lee Min Jung repeat the exact same poses and camera angles from their last photospread from the previous season (this time with a blue background instead of peach).
Back then I liked it a lot and posted about it here, but even if it was lovely and interesting back then, to repeat it frame-by-frame makes it feel stagnant. Luckily, Gong Yoo and Lee Ming Jung continue to rock all their outfits, and look smashing together, so much so, I end up still liking these stills. But fair warning to Mind Bridge, don't pull this stunt for the third time next season, got it?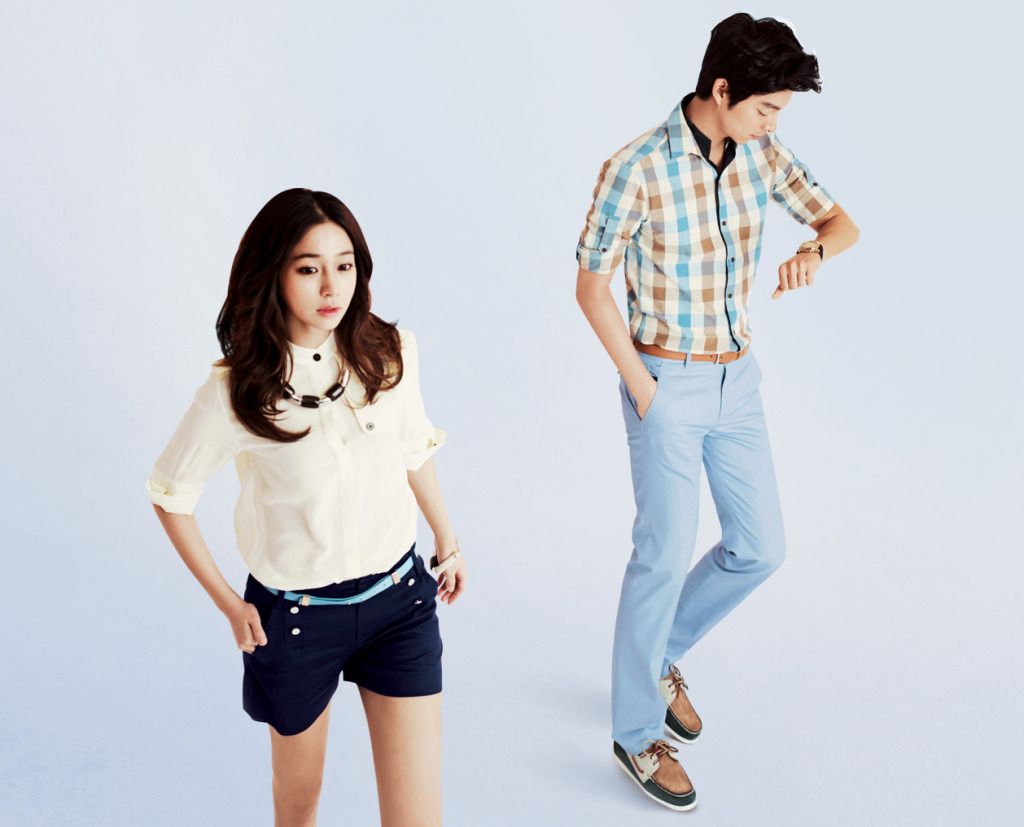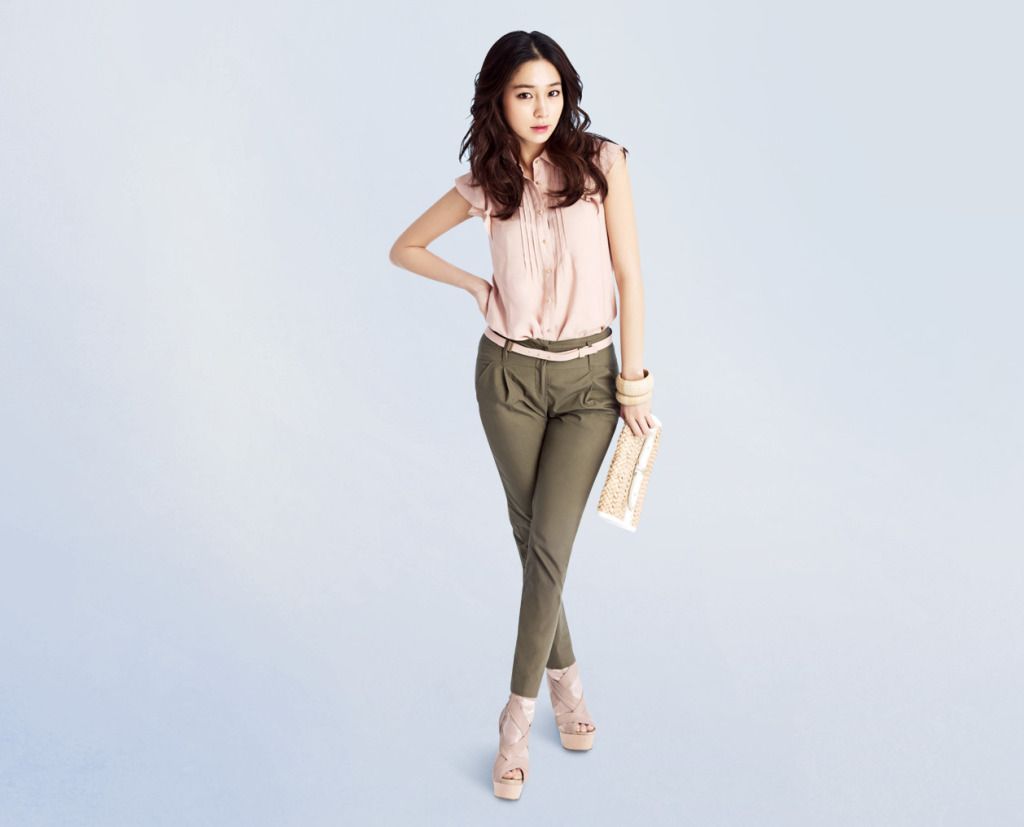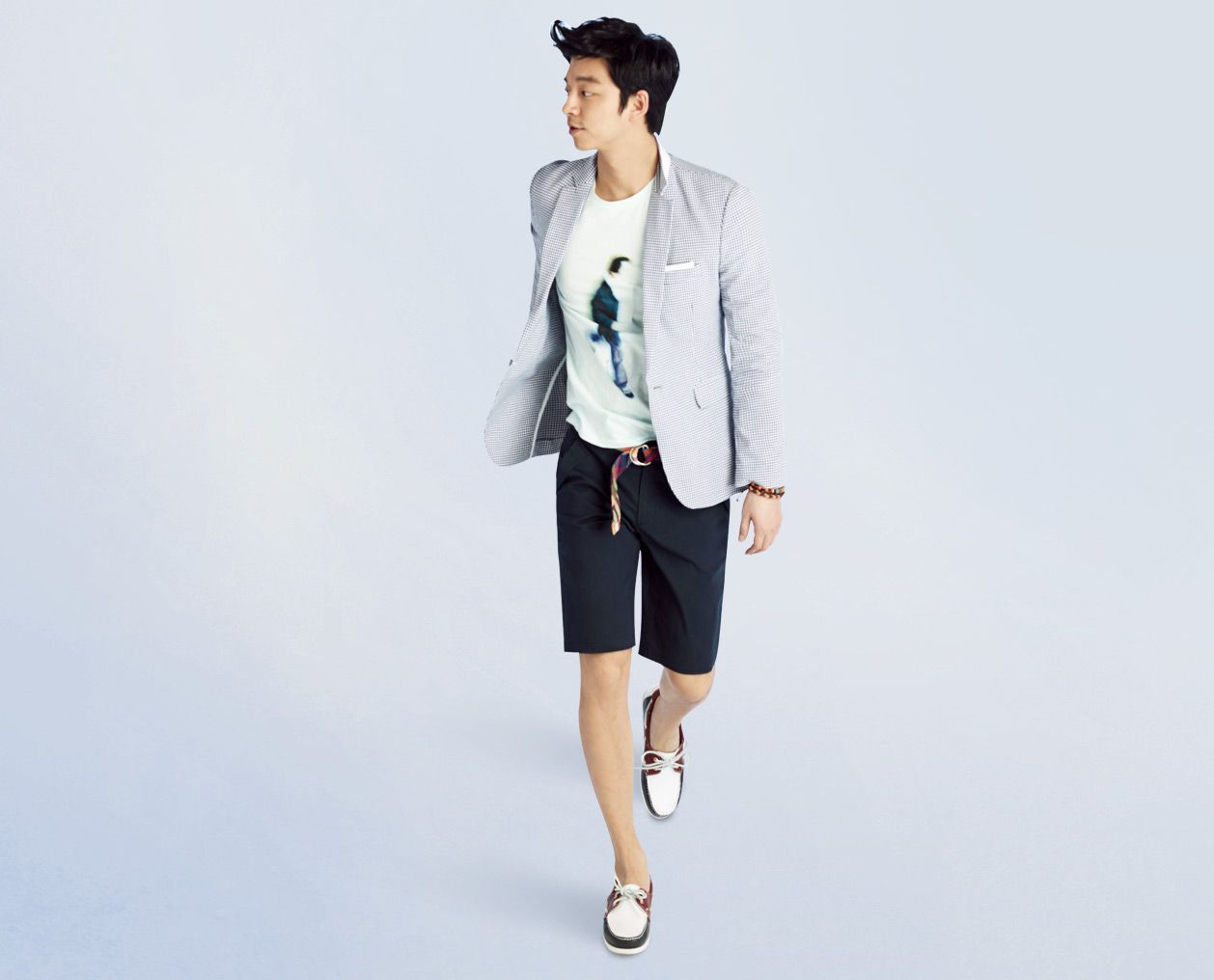 There really is nothing special about these clothes, but when they wear it, it makes me covet them, either for myself or for Mr. Koala.